I tried a new technique for me...I cut out hexagon shaped from one of my patterned papers to tie two layouts together. The first layout started out as a
Shimell starting point
I used 3 photos down the right side and she used 1 on the upper portion.
The second page is from
Sketch Support
and where the hexagons are there was ornaments...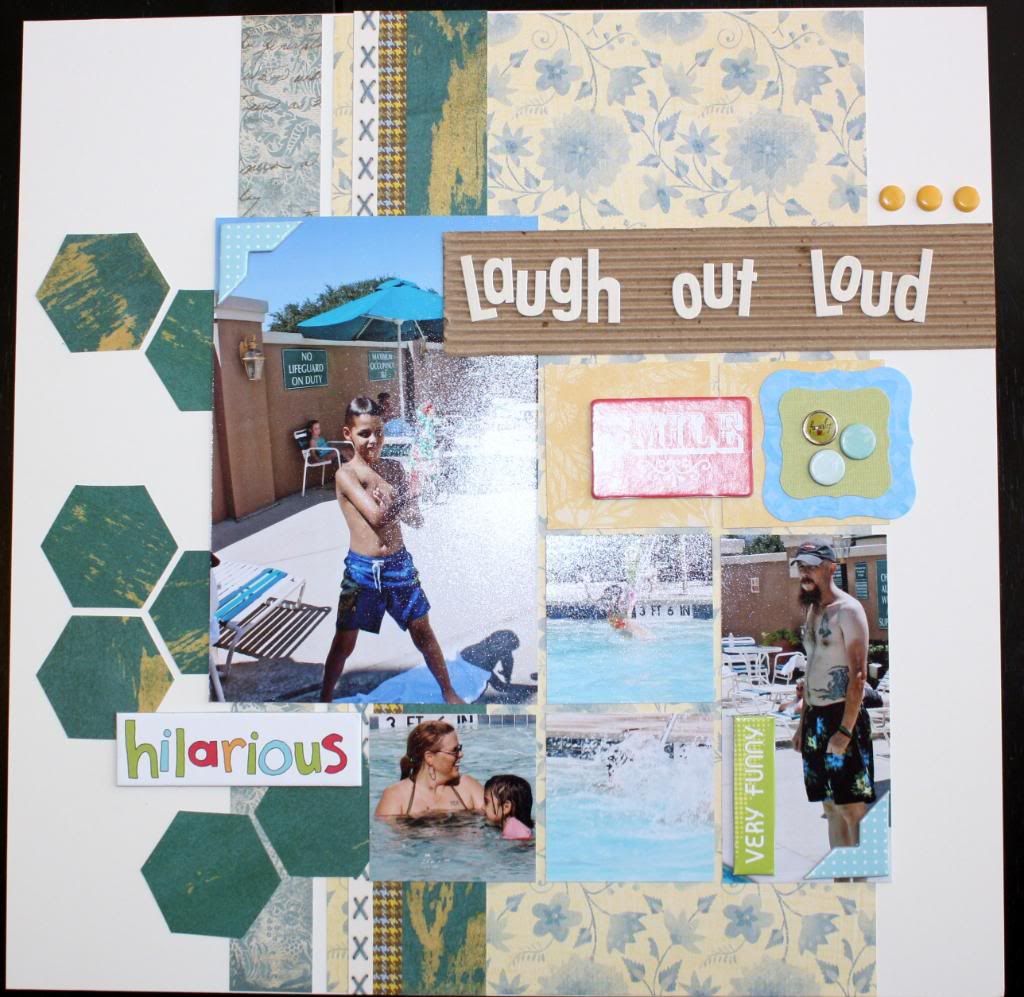 The difference besides the hexagons where the ornaments were is the longer photo on the lower right corner.
So even though they are from 2 different sketch sources I think they work well together and the hexagons totally tie them together. I loved using a new technique that is so trendy right now. OK...so it's just cutting out shapes, but I love the effect.
I used glitter in the center of the flowers on the bottom of the journal tag. On the title tag (an old swap item) I used 2 different alphas, I had to be creative to make the O's because I didn't have any, so I used Q's and cut the tails off. The little pinwheel embellishment is one that I made last summer. I used some basic grey paper taper and the plaid and X-stitch is actually a border sticker from CTMH.
More paper tape, a small square from the swap, a little metal rim tag from Miss Elizabeth and I'm not really sure where the tag came from with the date on it.
The brads are from CTMH.
2 more small squares from an old swap, I added the smile chipboard (it wasn't in my kit to begin with), the alphas are from CTMH and the small embellishment with circles are some that I made last summer.
Another chipboard piece that I added to this kit.
A couple more chipboard pieces that I added to the kit.
Thanks for visiting my blog today!