This is my beautiful niece Amanda's little boy Kason. He was born in January of last year...yes I know...I'm behind the times!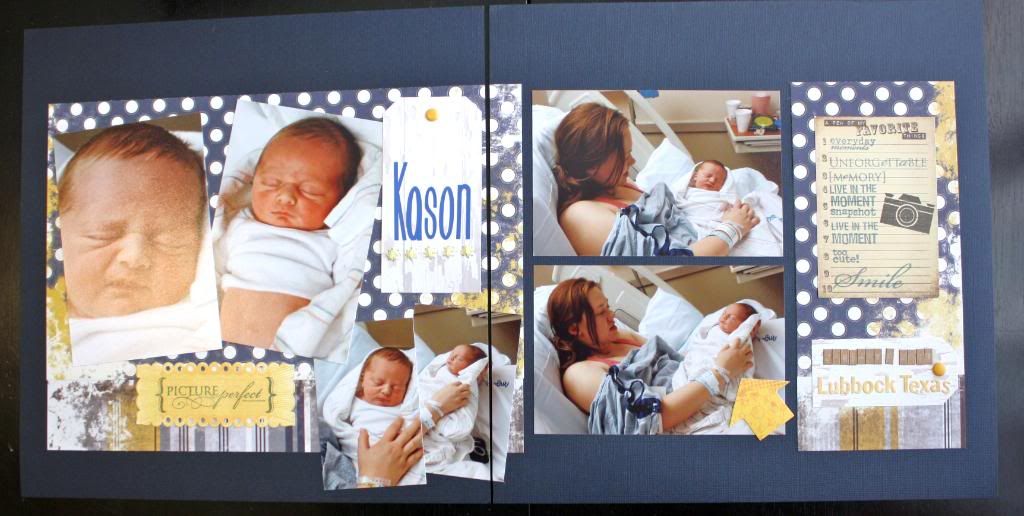 I used lots of stamping here and a little sewing and 2 different alpha stickers.
I used my sew easy tool to make these little flowers across the bottom of this tag.
This little journal spot has been in my stash for several years...I've had a tough time using them because of the golden yellow color, but somehow I mixed all the yellows on this page and it worked!
Another little arrow....I'm trying to get the entire sheet used up with this kit!
I love that I used this old journal card AND that I used so many of my stamps to journal with! I really tried to use them more this month.
Thanks for visiting my blog today!!!