I know everyone gets tired of me talking about my grand kids...or at least showing layouts of them! LoL!!! Well that's just tough, I'm a grand mother and I love my grand kiddos more than I could ever even try to describe! So now that you know how much I love them, let me just tell you how clever I think they are! My sweet little Shani decided that she wanted to make some real layouts...like Sweetie does (yes that is what she calls me!). So I let her go to my paper drawer and pull out whatever she wanted along with my scraps and her sticker box. After she found lots of paper to play with she dug through all of my photos that I have duplicates of and she found this one of her cousin Cameron. This is what she came up with.....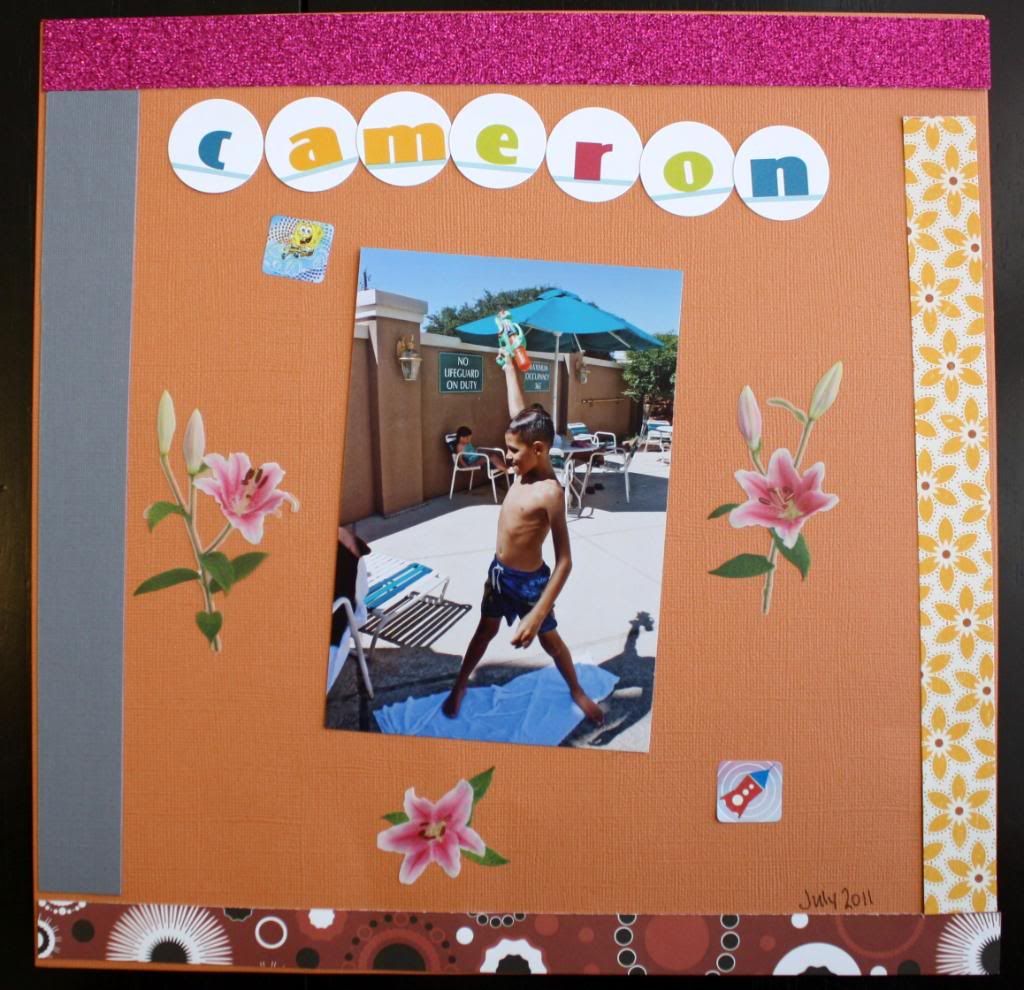 I just love that she choose her cousin to be her very first page!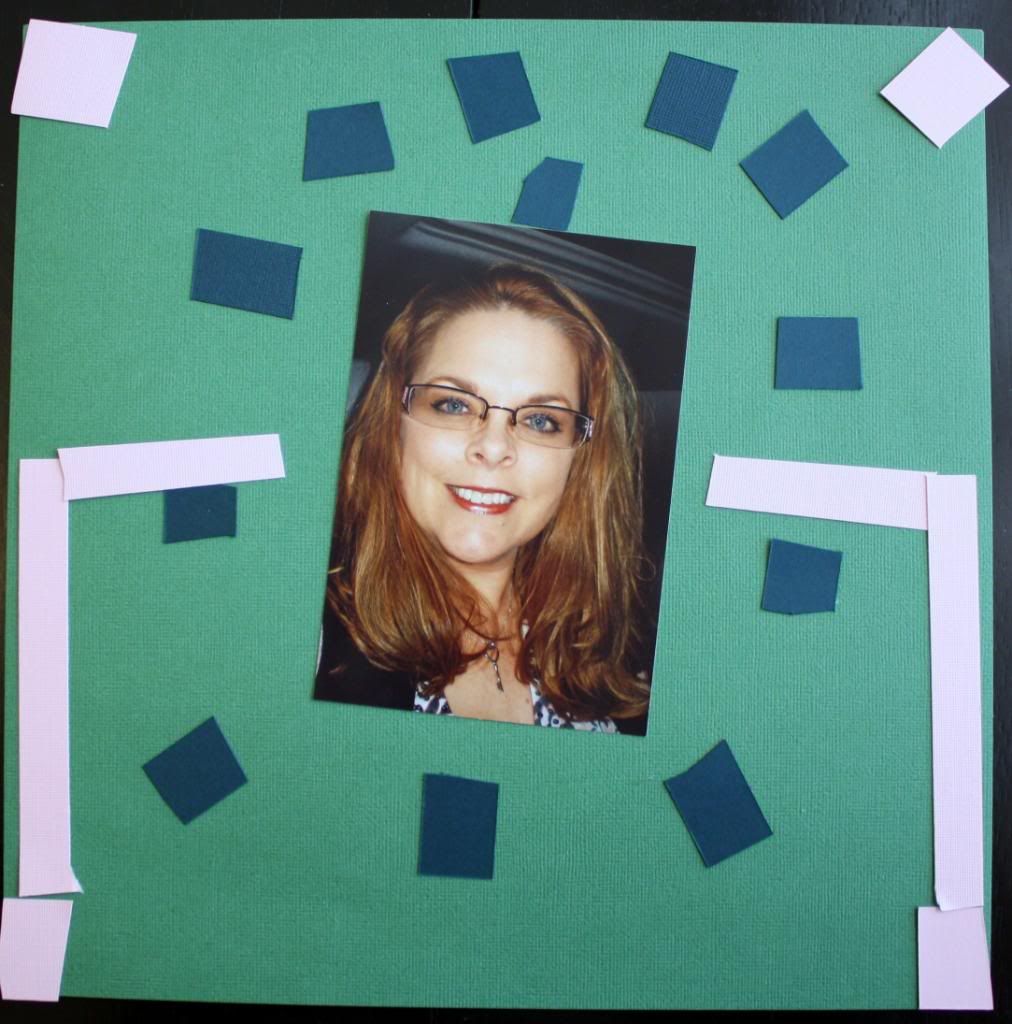 And her second page was me! LoL!! I told her we needed to put my name on here and she said for me to do it and I told her no, I would help her spell my name but she had to choose the stickers and then put them on the layout...she said later and that was that! So now the next time she comes over I will pull this layout out and ask if she is ready to put my name on it.