I did this layout for a challenge on Scrap N Chat that required journaling. That's not typically a challenge for me since I journal on most layouts!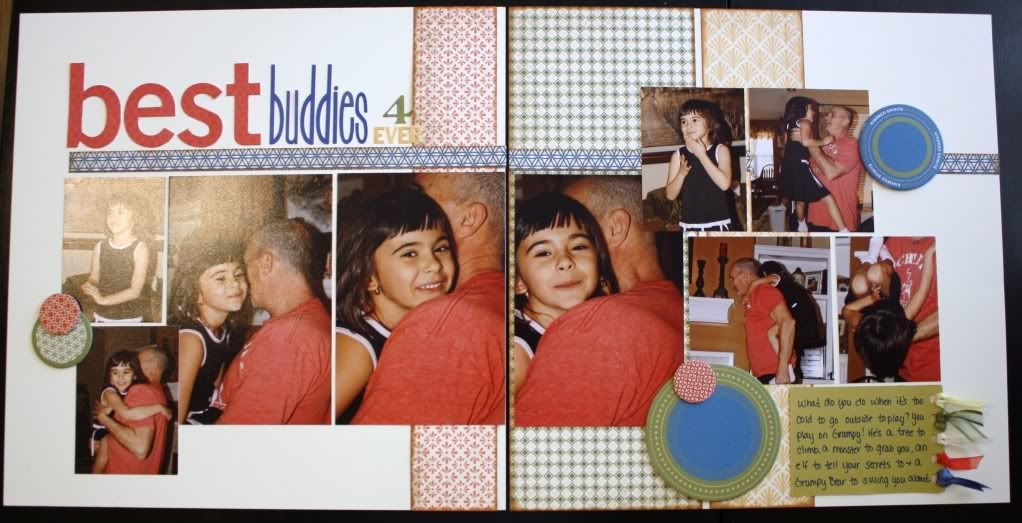 I feel like I could have added more to this layout but I didn't know what it was...so I left it alone!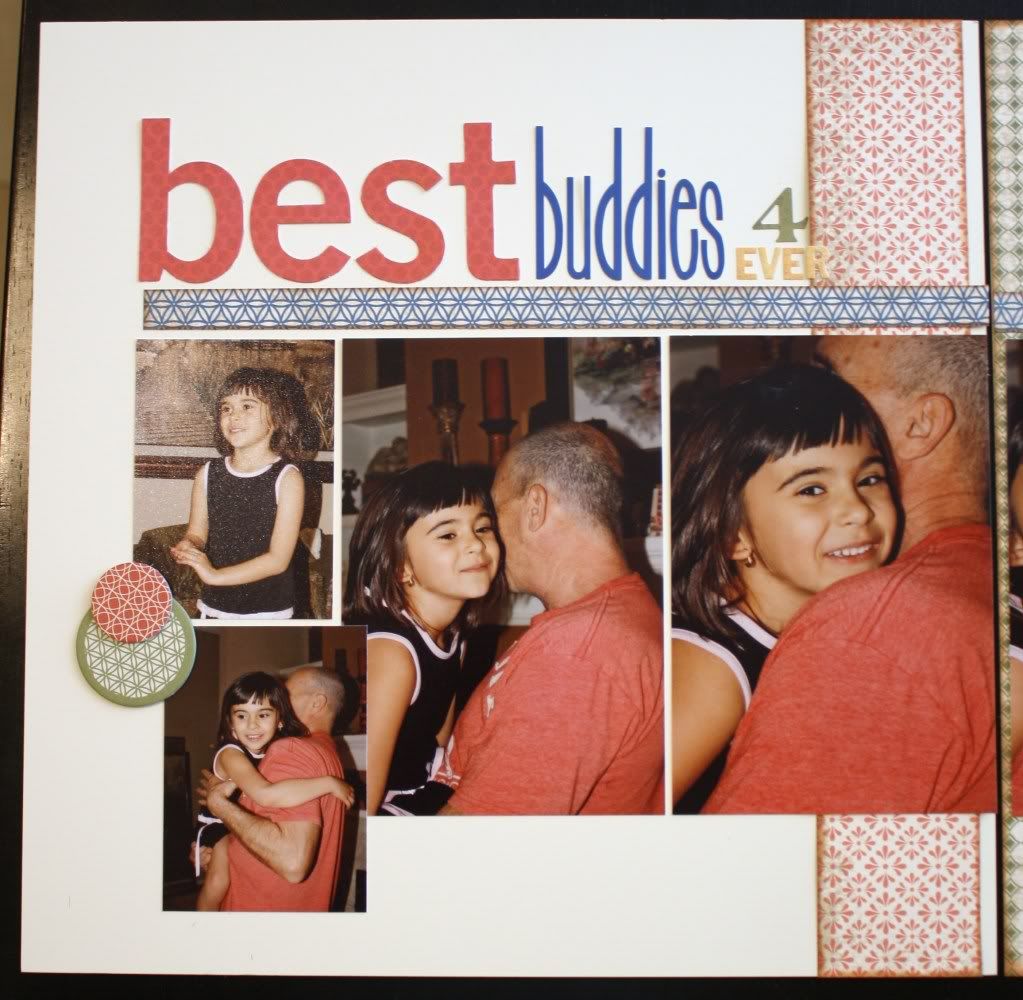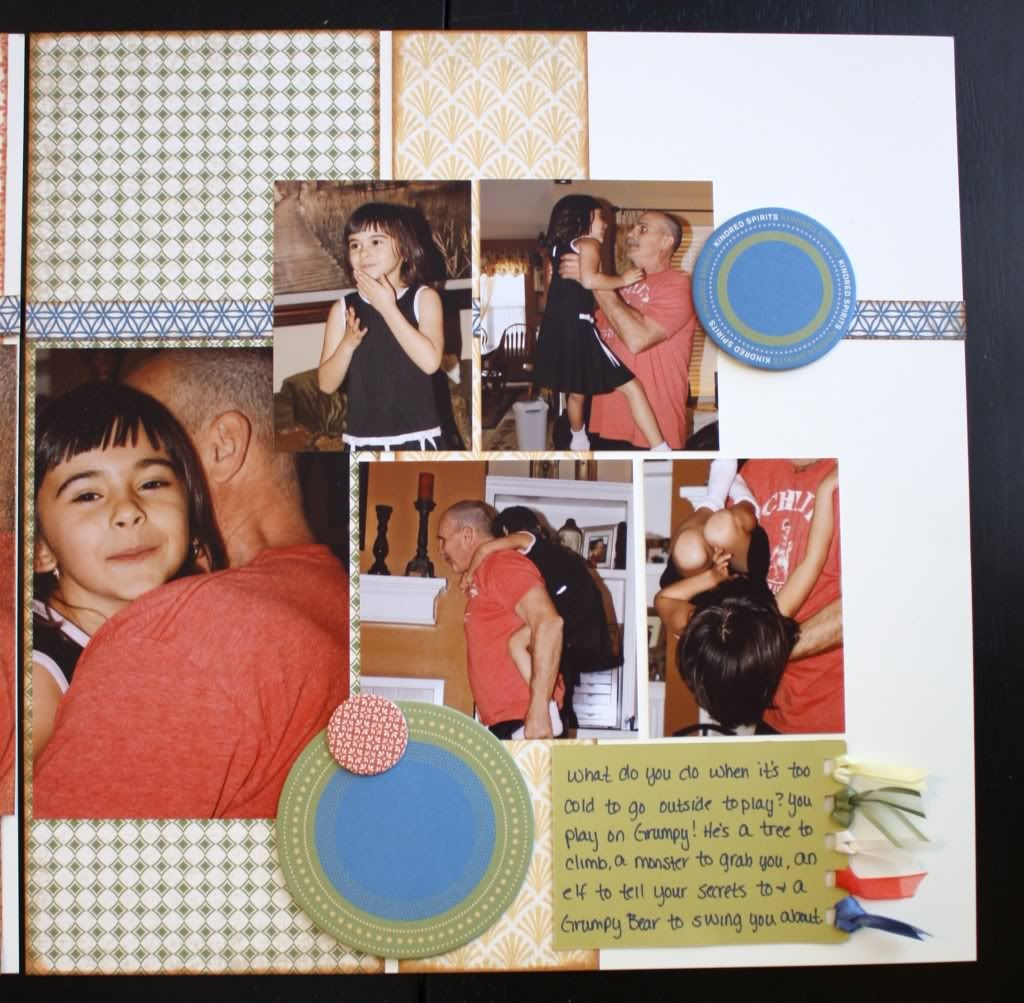 I used 4 different fonts on this one.
I layered circles on top of circles.
I added the ribbon to give it a little extra texture.
This circle says kindred spirits...that would defantly describe the relationship that Mr Gulley has with our sweet grand daughter Shani.
Thanks for visiting my blog today!!