This layout was done for a challenge at Scrap'n Chat. The challenge was to create a chevron pattern. I cut lots of 1/2 inch by 2 inch pieces and then just started gluing them together and down. I love the effect of it!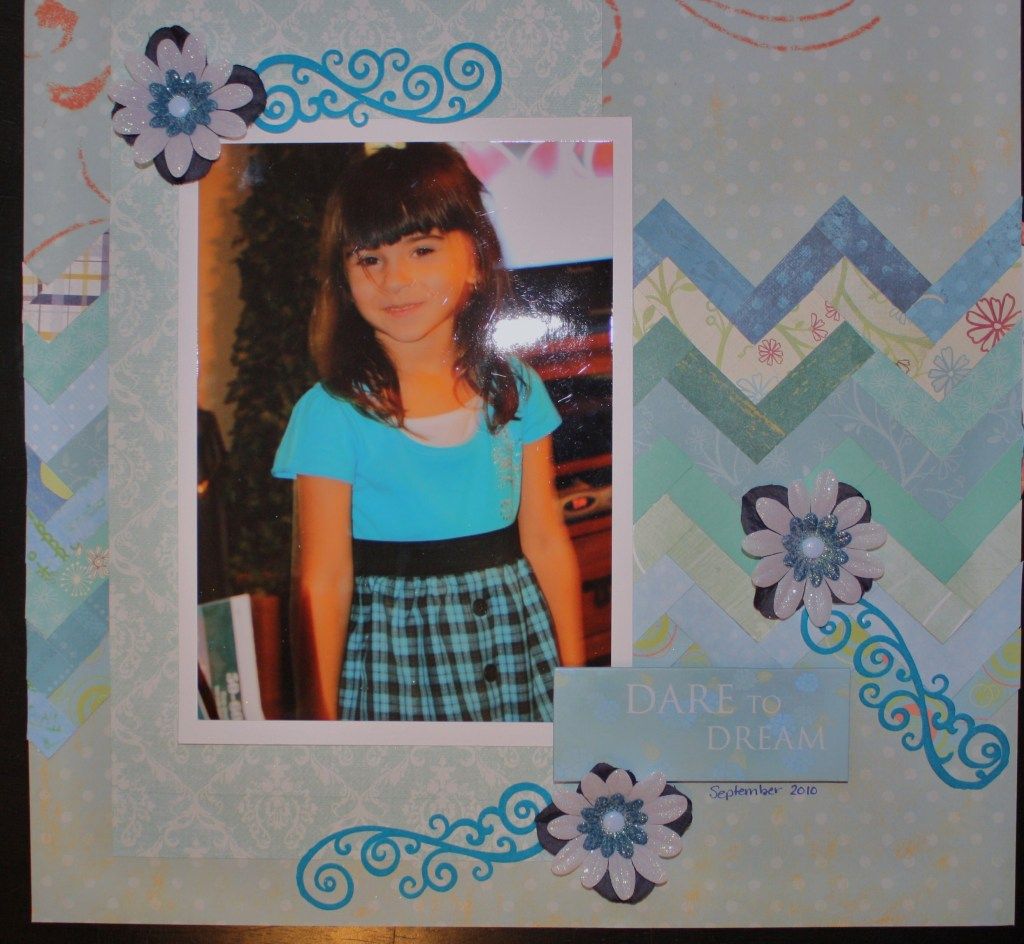 I didn't bother to miter the connections on this layout, if I do another layout like this one I will prolly make the cut.
I had one of those felt border adhesive pieces so I cut it apart and used it on this layout. I'm not entirely happy with the outcome, but it's done!
Thanks for visiting my blog today!!!