This layout started as a challenge for Scrap N Chat but then I found the paper that I had pulled together for a Color Room challenge.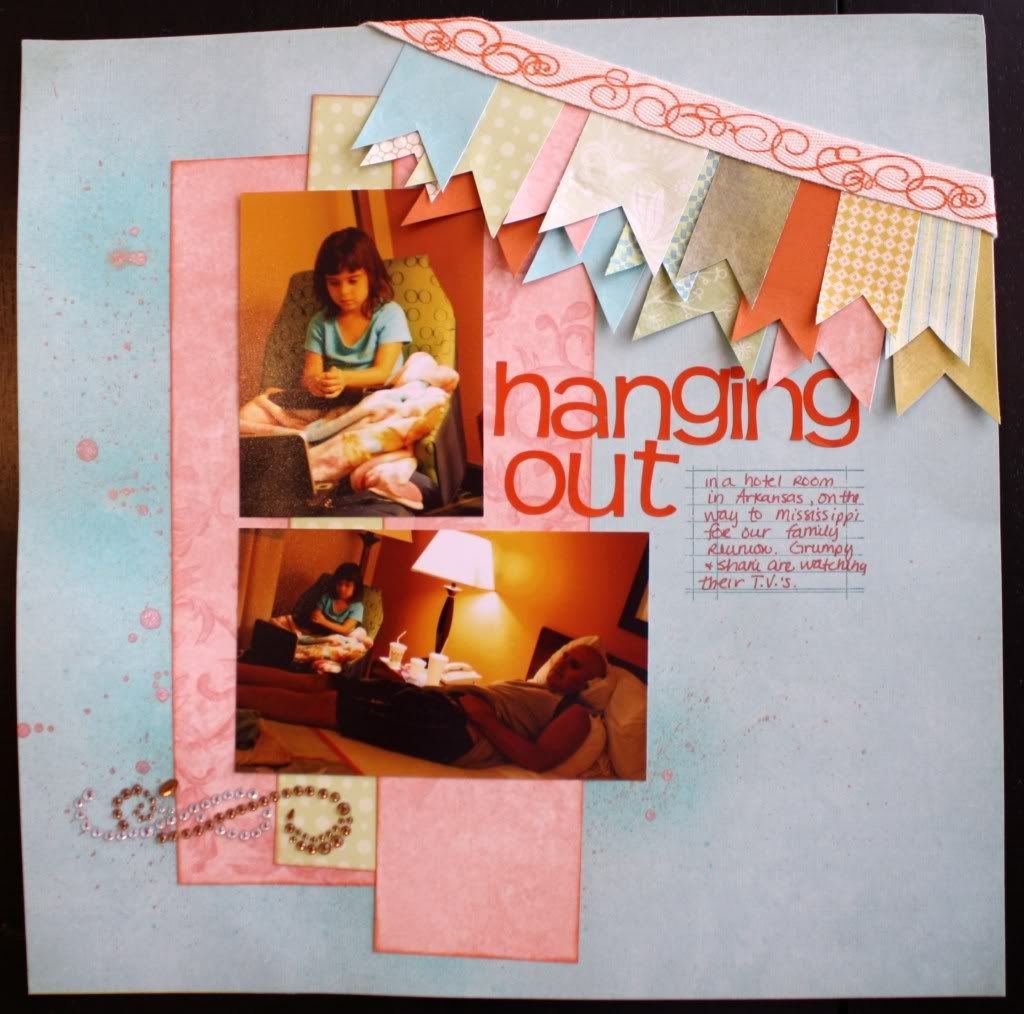 Here's a close up of the paint splatters and bling, I love how the paint splatters look!
I actually stamped my journal box right onto the paper.
Love the banner that I made out of scraps, scraps from the layout itself as well as from my scrap bin.
Thanks for visiting my blog today!!