This layout is of my friend Raela's daughter Hannah. She is such a little character! I love the background paper, it is the same corn flower blue as Hannah's eyes, I wish my photo would have captured that!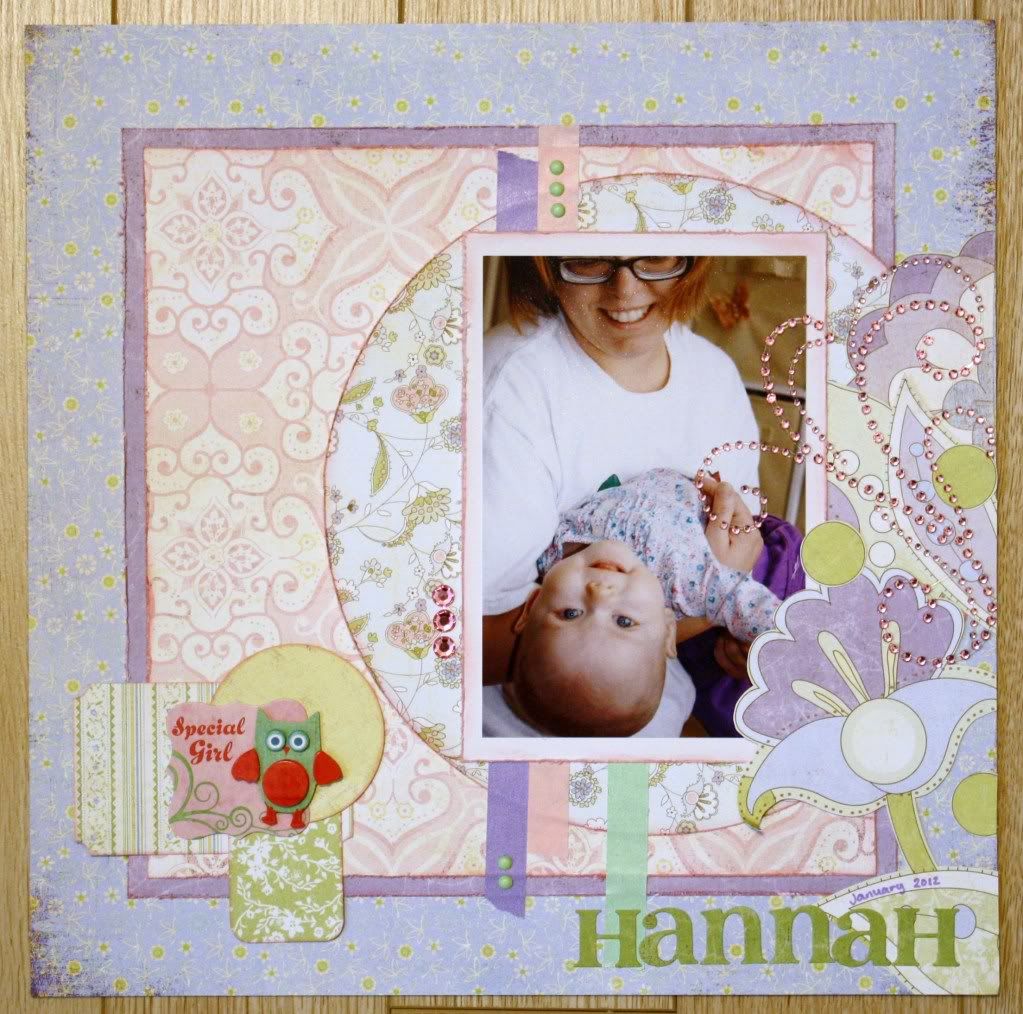 The paper for this one is all Basic Grey. I made this layout for a challenge at Scrap N Chat, the theme of the challenge was to use only pastel colors.
Here's a close up of the brads in the washi tape and the bling beside the picture.
The other end of the washi tape with more brads.
I can't remember where that cute little owl came from but Raela is incorporating owls into Hannah's scrapbook album so I thought I would put one on the page since I am giving it to Raela to put in Hannah's book.
Thanks for visiting my blog today!!