I know it's been a while since anyone has seen me....LoL!!! I really haven't had my head buried in the sand, I've been going to school and writing papers and more papers and more papers and doing clinicals and working! This isn't even a new photo of me, it's from about a year ago and I had my hair pretty red at that time! Although it looks quite bright in this picture it really wasn't neon!
The layout used a page map sketch. I used some of the last bits and pieces from my March kit for CKC. I love that I got to use up some scraps and older bits!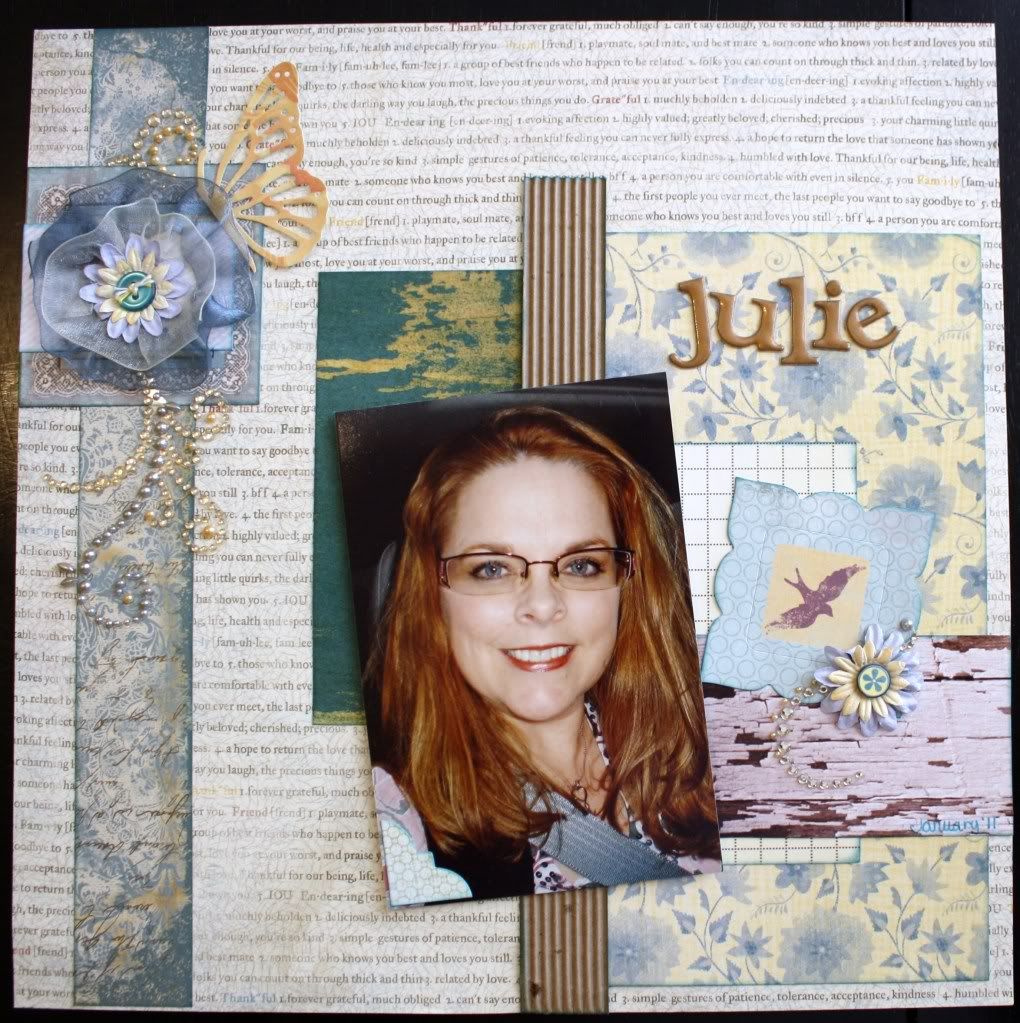 This little bling piece was one I bought on clearance because it didn't have the flower with it, I've cut it all up and used several pieces here and actually have another small piece left that I hope to use in my May CKC Kit! I actually used a gluber to make the ribbon flower, not crazy about those!
The little blue card with the bird is an old bit from MME that has been in my stash forever!
Just a little close up to show that I popped up the picture with pop dots because of the corrugated piece of accent paper. And I added a little leftover sticker corner.
Thanks for visiting my blog today!