Remember at the first of the year when my shelves fell off the wall and the wonderful Mr Gulley put them back up for me! Of course I got pictures of him hard at work and then playing Vanna White! LoL!!
I am part of a scrap booking group called Scrap N Chat and each month they post challenges and for this layout the challenge was to use 3 opposite colors on the color wheel. Here's a picture of my color wheel and I used the little orange triangle pointing to the green, pink and turquoise.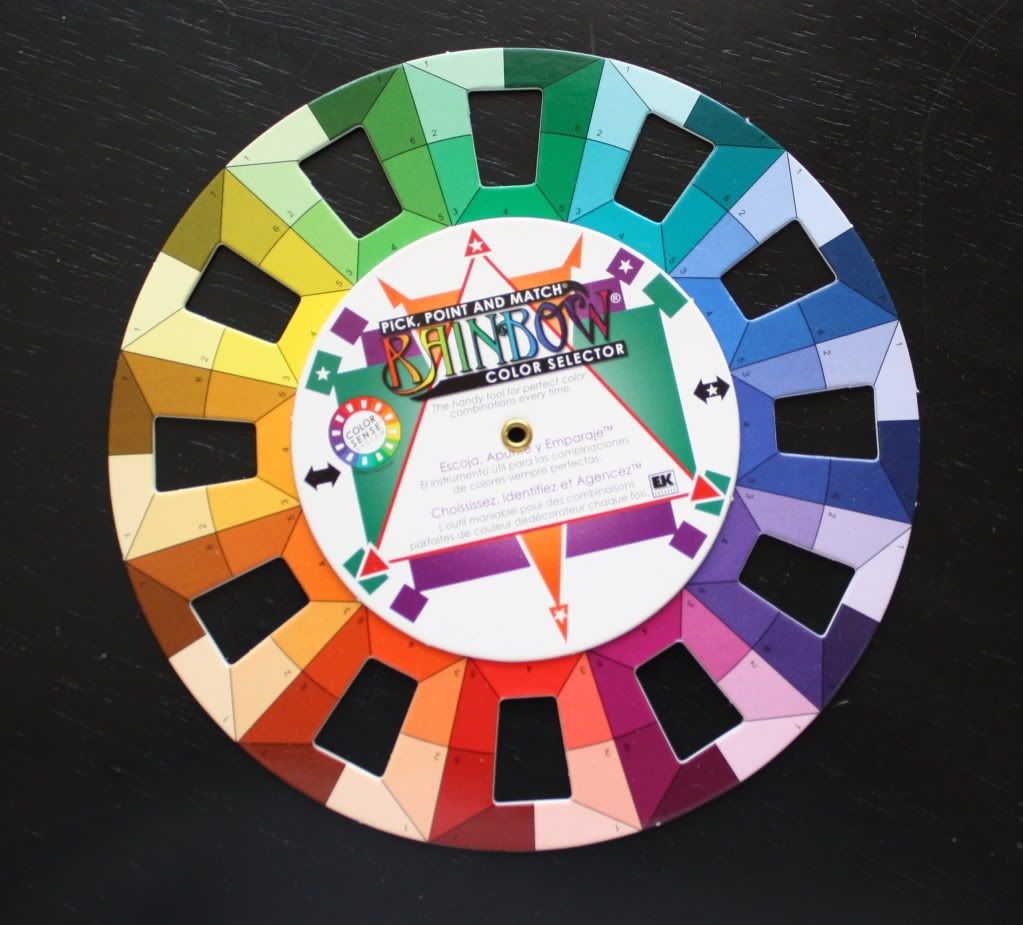 Here's the layout...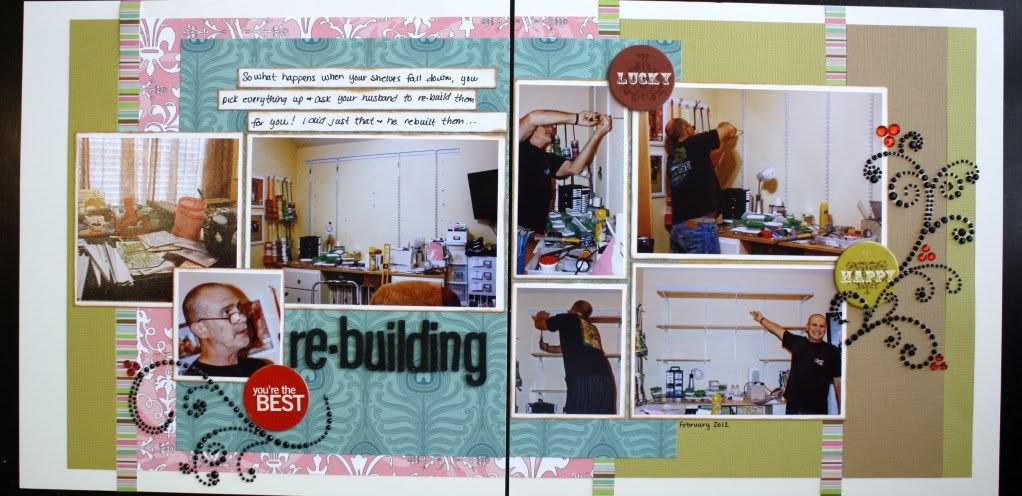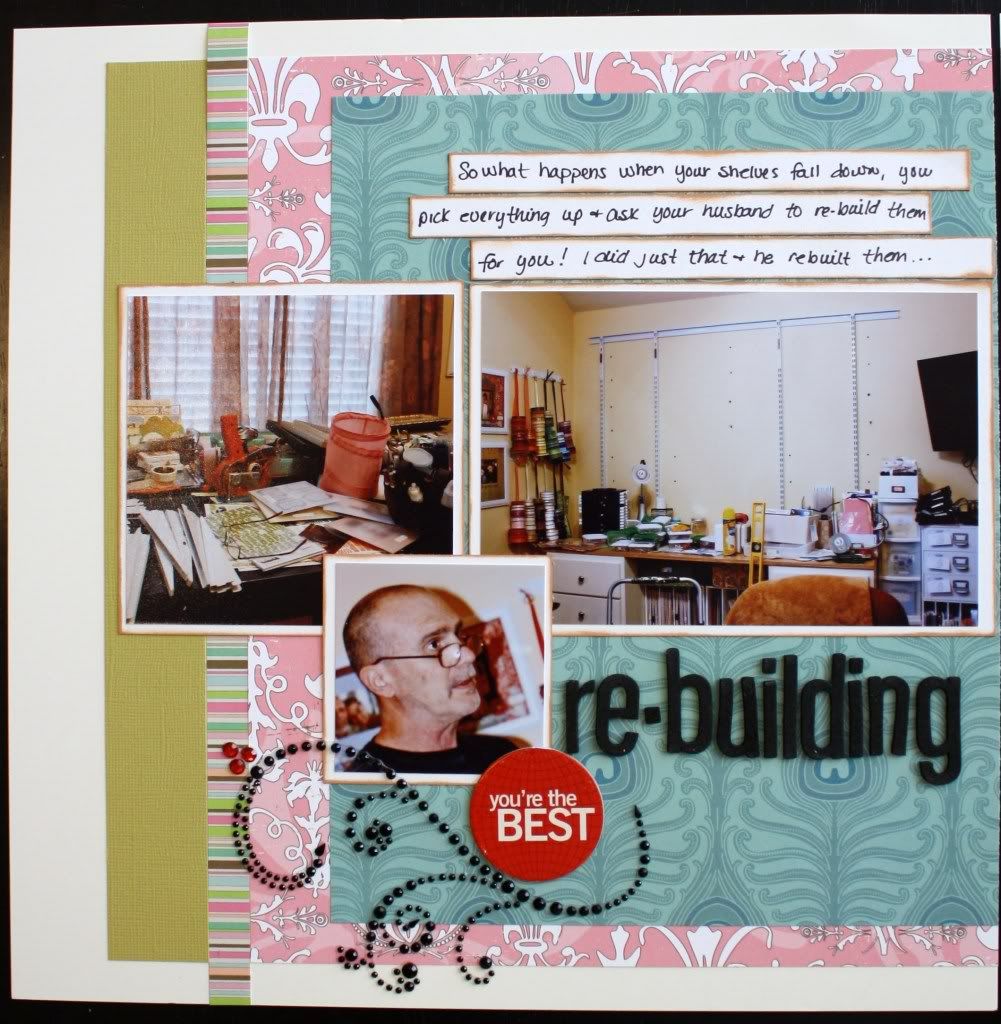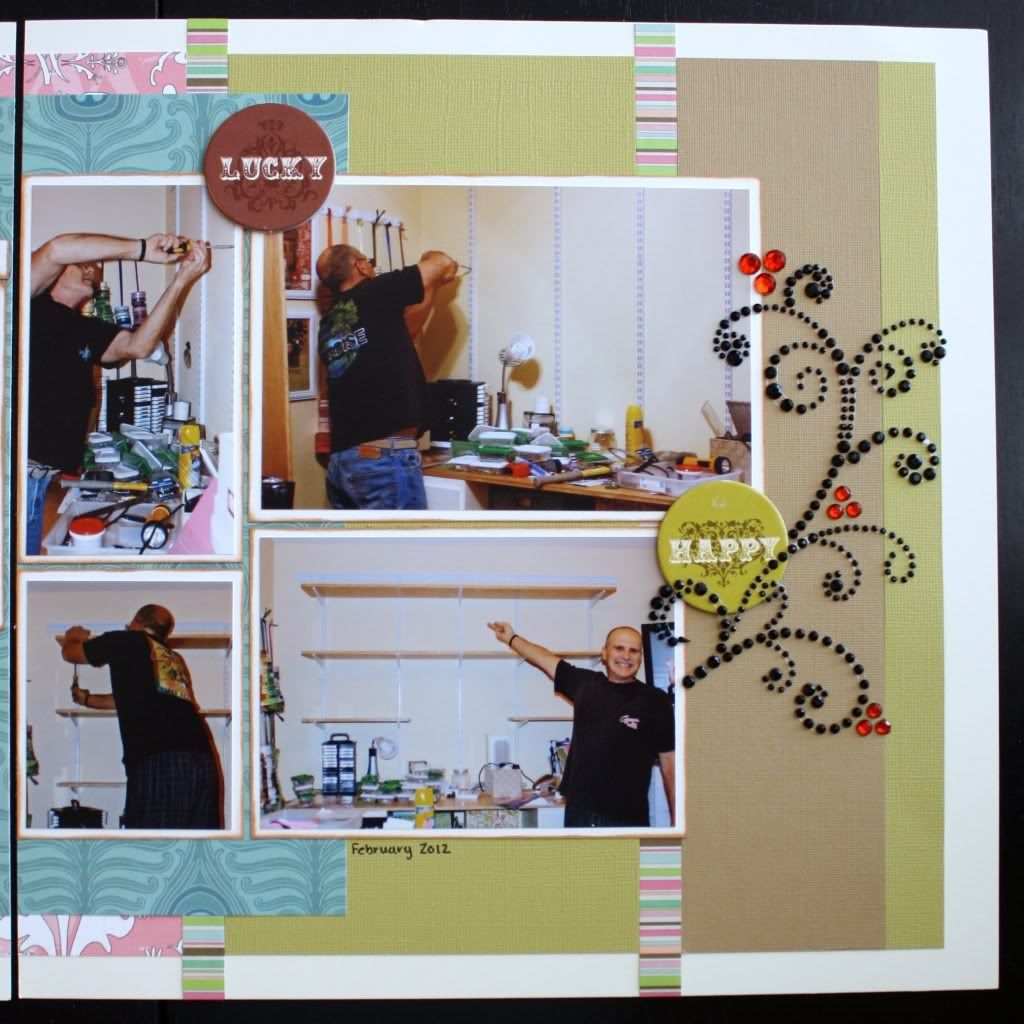 I chopped up this bling embellishment and added some little red gems to mimic flowers. I had to balance the red for the chipboard piece "your the best."
Thanks for visiting my blog today!!