So am I the only one that is fascinated with what is left at the end of a kit when you are done creating with it? I love to see how much product you were able to use and compare where you started with where you end and the number of pages you can get from a kit! Maybe it's part of my OCD nature or maybe it's just idle curiosity but I know there have to be other scrappers like me...why just look what Shimelle did on her video, she showed you how many leftovers she had...I love it! Did I mention she is my current scrapbooking idol. Ha...like you couldn't tell that already!
So on to the leftovers...
How's that for a leftover pile of patterned paper? I could make several more layouts from what is left here and I still may but I think I would like to add some additional elements as well. I don't normally clip my patterns together like this, but I don't usually keep the smaller bits of paper and manufacturers edges either. So this worked for me here and I may try it again in the future.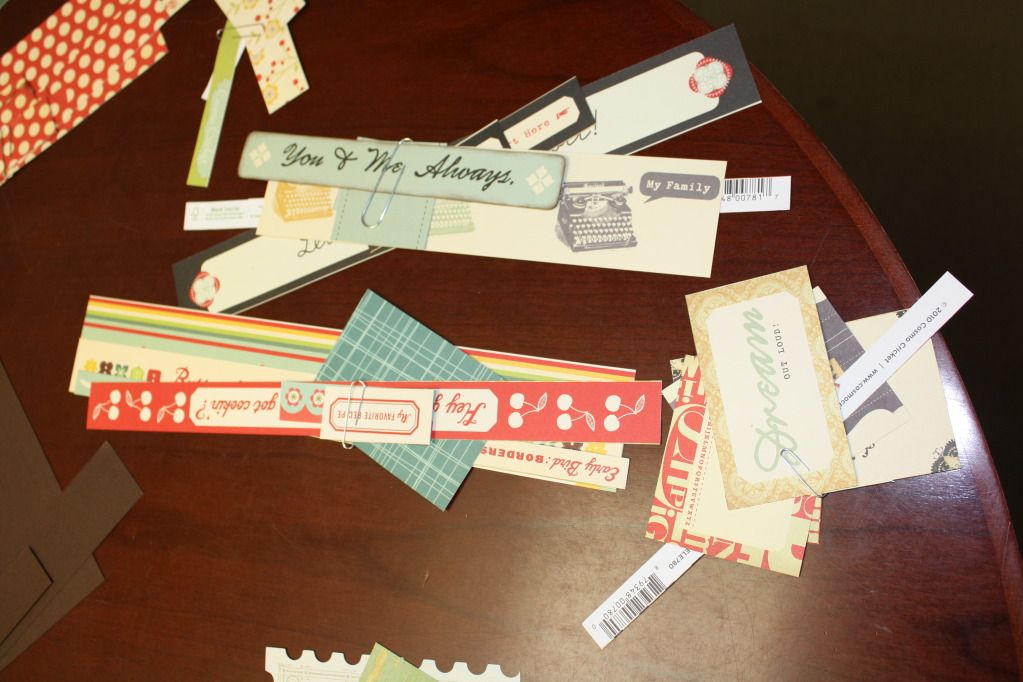 These are the remnants of the border strip pages and the journal block page. Because I had 2 separate border sheets and a journal block sheet I wanted to keep the like elements together so I clipped them with a paper clip. I wouldn't normally have kept many of the remnants when I cut them up and only used part of them. This challenge really pushed my level of creativity to use those small little pieces and I've found it getting easier by the page to put them to great use!
I still have quite a few stickers but I'm not sure how well they would work at this point since most of them are baking related.
All the letter's I didn't use are paper clipped to the top of the red die cut top along with letter centers that I've saved for when I cut out the edge to use as a letter. I love seeing all the empty spots where letters and word stickers were! It means that I am getting the most out of my stash!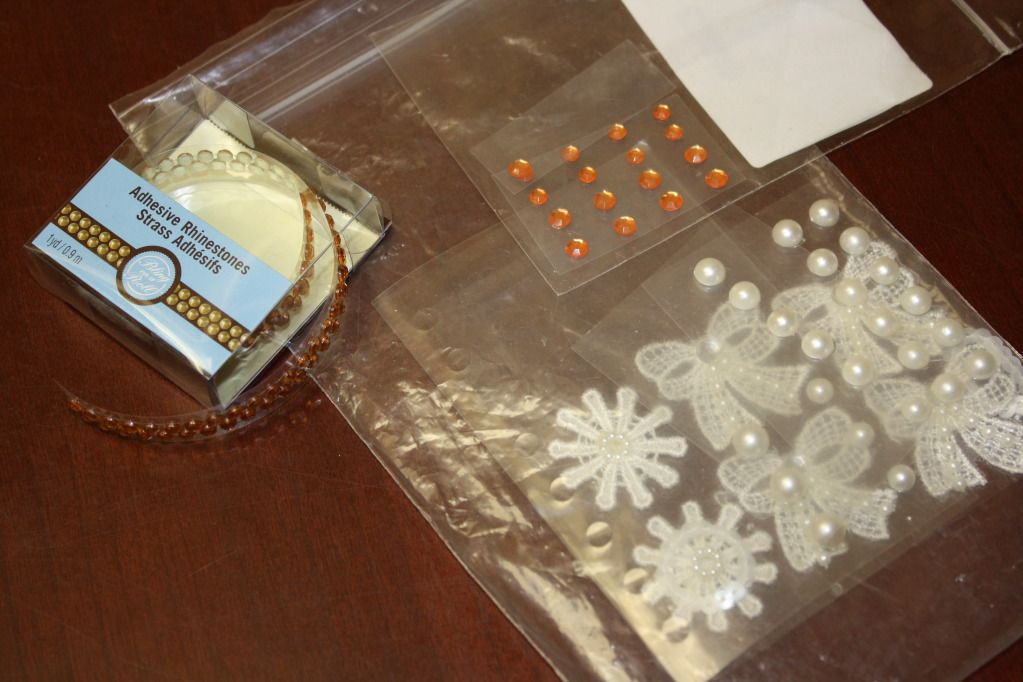 I used tons of my leftover bits of bling and nearly the whole roll of the adhesive bling strips.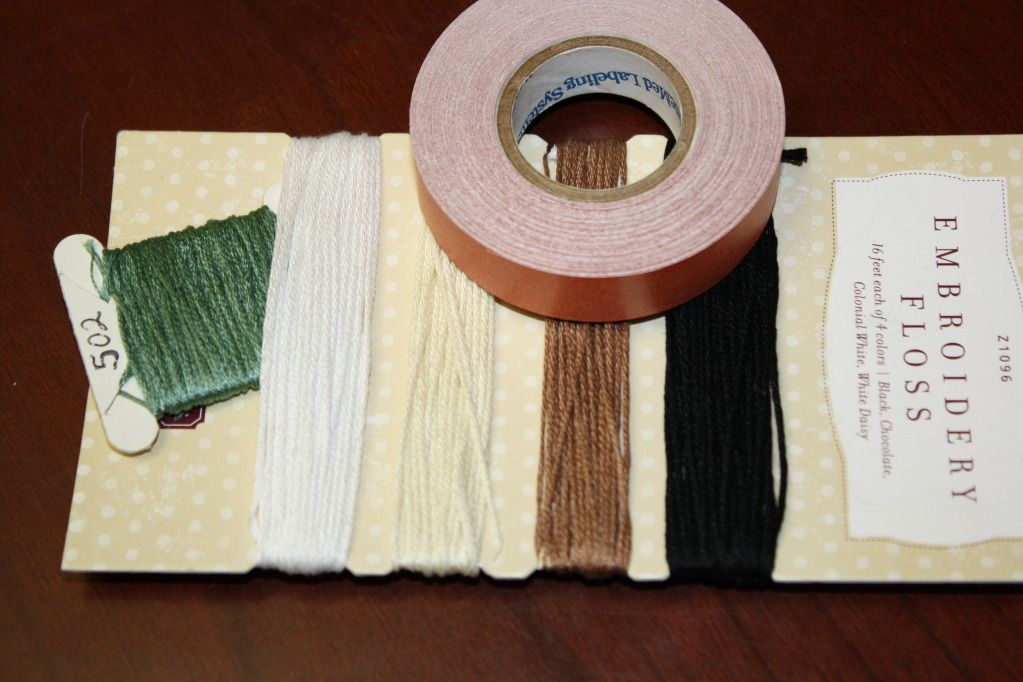 So I really didn't put much of a dint into my floss or Washi tape, I'm sure I will be using these for years and years to come!
That's it... my leftovers and like any good cook I am going to put everything back in my pantry to use at a later date.
Thanks for visiting my blog today!