I'm a regular over at 2 peas in a bucket, OK, so I don't post much, but I've been lurking there for years and years. I will admit that I am a bit kit crazy at the moment and when Shimelle posted a video for National Scrapbooking Day and (read AND) she posted a glitter girl kit challenge and (read AND even bigger) one of the 2 peas members posted her own challenge for those of us inspired by Shimelle...it was only natural that I would jump in!
Here's a link to Shimelle's NSD page called
Maxing Out a Set of Supplies
just scroll down and watch the video, it's a bit long but she takes you through the process of kit selection and of how she comes up with each layout (there are 8 of them). Have I mentioned before that I'm kinda hooked on Shimelle at the moment? LoL!!! I wish I could live on her shoulder for a couple of weeks as she scraps, her creativity is so inspiring right now!!
Next up is the link to
Glitter Girl Adventure 019: Kit Me Up
again just scroll down and watch the video, it's not as long as the first but again she takes you through the process of kit selection for a large kit and a small kit and shows how she puts together a single page.
Finally onto the message board where the
Inspired by Shimelle Challenge
was issued by 2 peas member
Live. Teach. Create.
I thought about if for a day or 2 and decided to jump on the challenge. I put my kit together, scrapped 9 pages and was left with a very small stack of leftover pattern paper and cardstock. I love using my stash to create with! I have soo much stuff that I feel is just sitting there not being used and this kit challenge enticed me to pull out some older stash to use.
Enough chatter...onto the kit. Today I will show you the kit I put together, tomorrow I will show the layouts I completed and the next day I will show my much smaller set of leftover supplies!
The bulk of the paper is from Cosmo Cricket (several different lines), Making Memories, Karen Foster, Bazzill and CTMH.
This is one of the cut apart sheets, it's 2 sided and full of great stuff!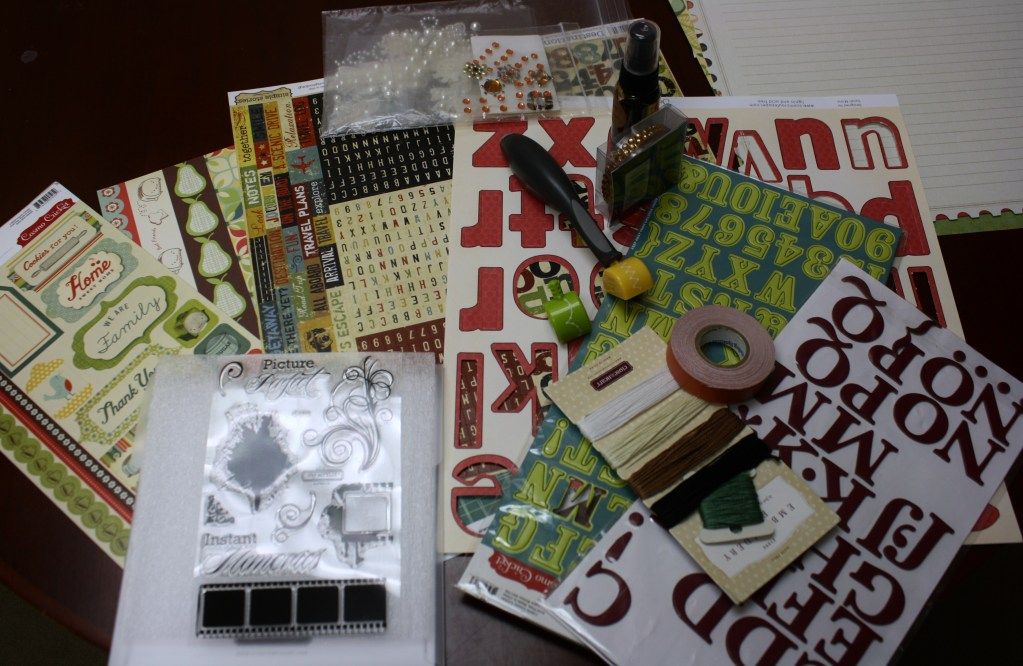 Here's all the embellishments together, not many for me, but it was part of the challenge to keep it limited so that you will use it up
This is a stamp set from CTMH called Instant Memories.
A sticker sheet from Cosmo Cricket that went with one of the lines of paper.
I pulled out my sew easy tool with 2 different heads along with CTMH floss and DMC floss.
When I open a package of bling and there's anything left over I add it to these little baggies and I have a baggie for each color. I have pearl accents and orange bling baggies as well as a roll of brownish color bling adhesive strip.
I received a small bottle of glimmer mist several years ago at the GASC in Arlington, I've used it a couple of times but really haven't been in love with it till now.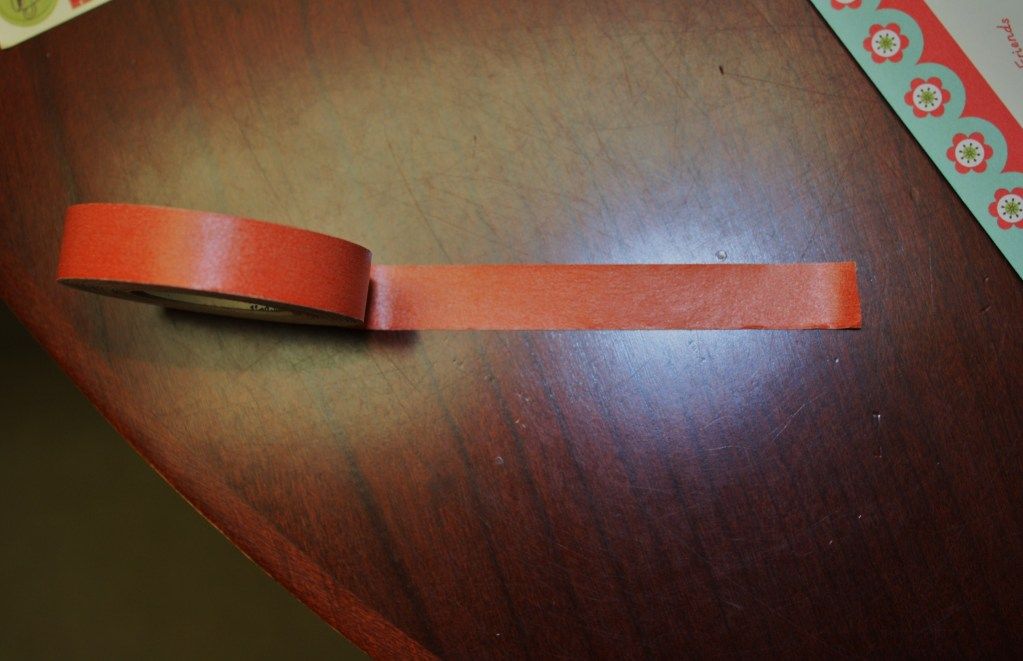 Washi tape in burnt orange.
I choose these 2 larger alpha's because they had been partially used. The thickers set on the left was one I thought would be dk red, it turned out looking more purple than anything else, but I didn't let that stop me from using it. The set on the right is by Cosmo Cricket and it's called Lime Rickey.
Can you tell that I've loved on this Scenic Route die cut alpha?
Finally I had this Simple Stories alpha and word sheet, I bought it last summer when the little blocking alphas were really starting to come out and for some reason I stuck it in my alpha storage and haven't used it...till now that is!
Thanks for visiting my blog today!!