This is a layout done for a challenge on Scrap N Chat, it called for using a white background and I just layered up paper from there. These are photos of my son playing around with his stepson, his niece and his wife. He always wants to be a tough guy but really he's a softy!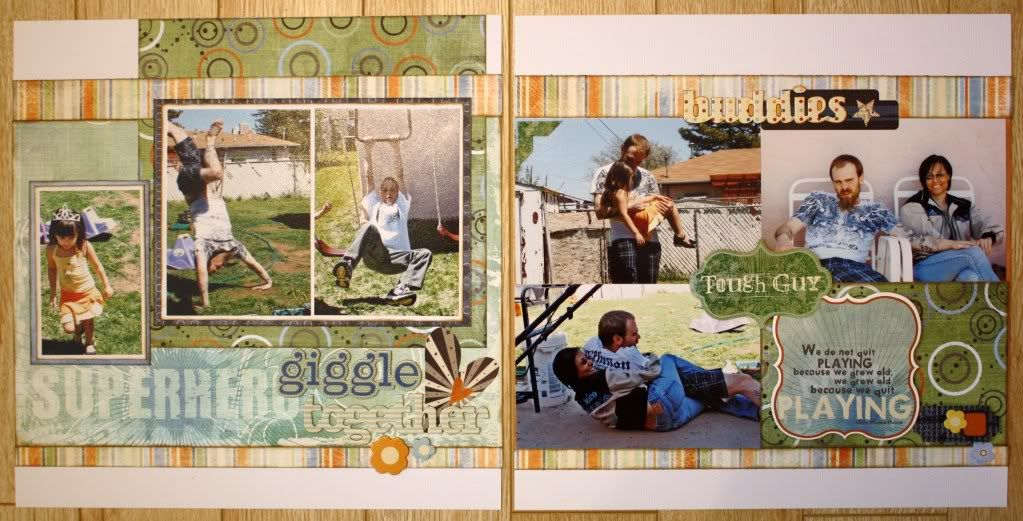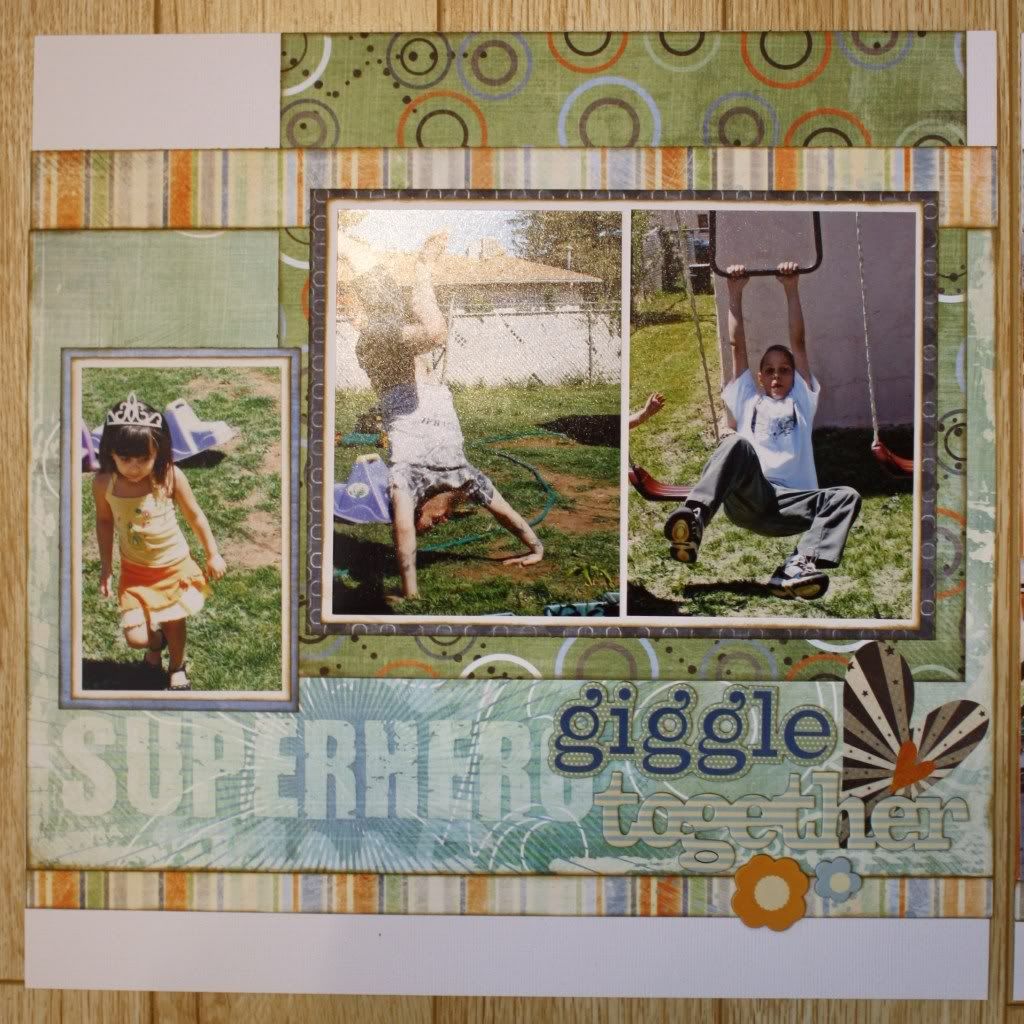 The paper had the superhero word already on it and I added some extra chipboard words and flowers and that heart is a sticker.
buddies is chipboard and the title sticker, the little ticket and saying are stickers that are popped up.
I just love these chipboard words, they have been in my stash forever!
Thanks for visiting my blog today!!!