This layout was for a challenge at Scrap'n Chat. It was to use a pop of red, well my pop of red looks orange! LoL! The paper behind the photos is red and for some reason it looks orange on here.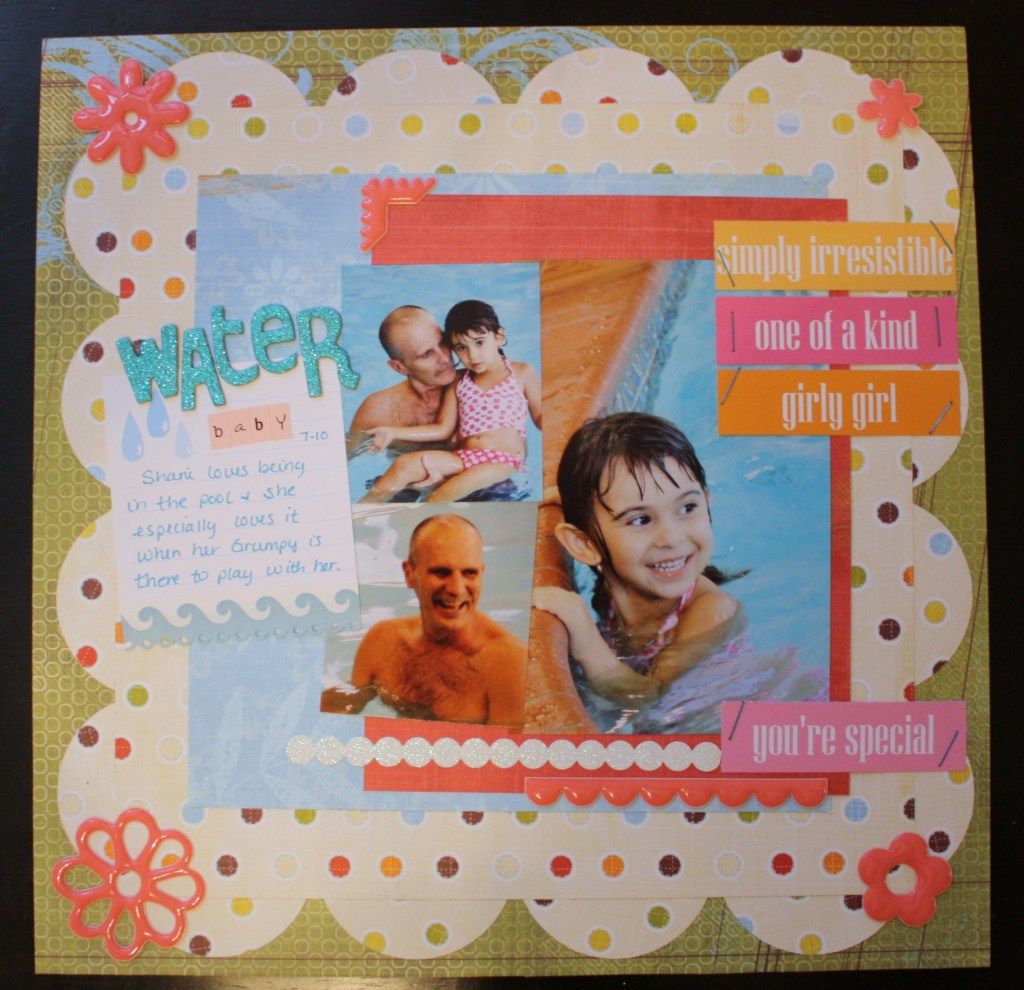 The words on the right side were originally one piece and I cut them apart, I don't remember when I got them, I really think it was when Shani was a baby and she's 6 now. The flowers, corner and the scalloped embellishment under the photo is from a really old set of thickers.
I added a little piece of paper tape to the bottom of the journal card. That tape has been in my stash for years.
The little glitter circle trim is a relatively new purchase, made within the last year.
I stapled the words down.
Thanks for visiting my blog today!