This is my final layout for
kit 1
. I used leftover paper and embellishments from it while working with other kits but as for making more layouts primarily from this kit, nope it's done. I had most of the side 2 papers left; when I initially pulled the kit together I wanted to have a few more options so I counterfeited the back sides but it was never my intent to use every bit of those papers. I got a grand total of 9 pages from this kit which I am totally happy with!
May CKC layout 5 / kit 1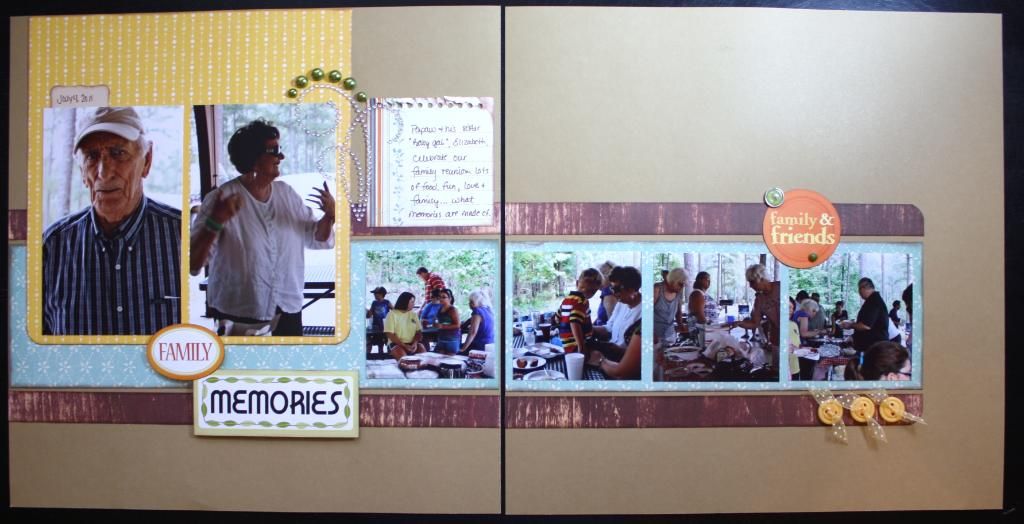 I added some stickers to this kit only because I really didn't have the right color alpha stickers to make a title.
I'm glad I finally got to use some of these buttons. I've had them in my stash forever and I think I've thrown them into nearly every kit I have put together since I first started visiting CKC.
I'm heading over to the
CKC blog
to check out this months inspiration kit. I can't wait to put another kit together using my stash! It's just being able to use them right now....hopefully life will slow down in a couple of weeks and I will be able to get some scrapping done!
Thanks for visiting my blog today!