May CKC Layout 4 / kit 1
This layout started with 2 different sketches, I don't know where they came from, maybe page maps, but I'm not really sure! there are soo many things I love about these layouts!
I love that I was able to use up that little bit of bling by the title, it was a random bling that was damaged when I bought it on clearance. I've cut it up and used it on several layouts now. I also love that the little yellow circle sticker on the left side of the layout was on a sheet of stickers that I have slowly but steadily been using up.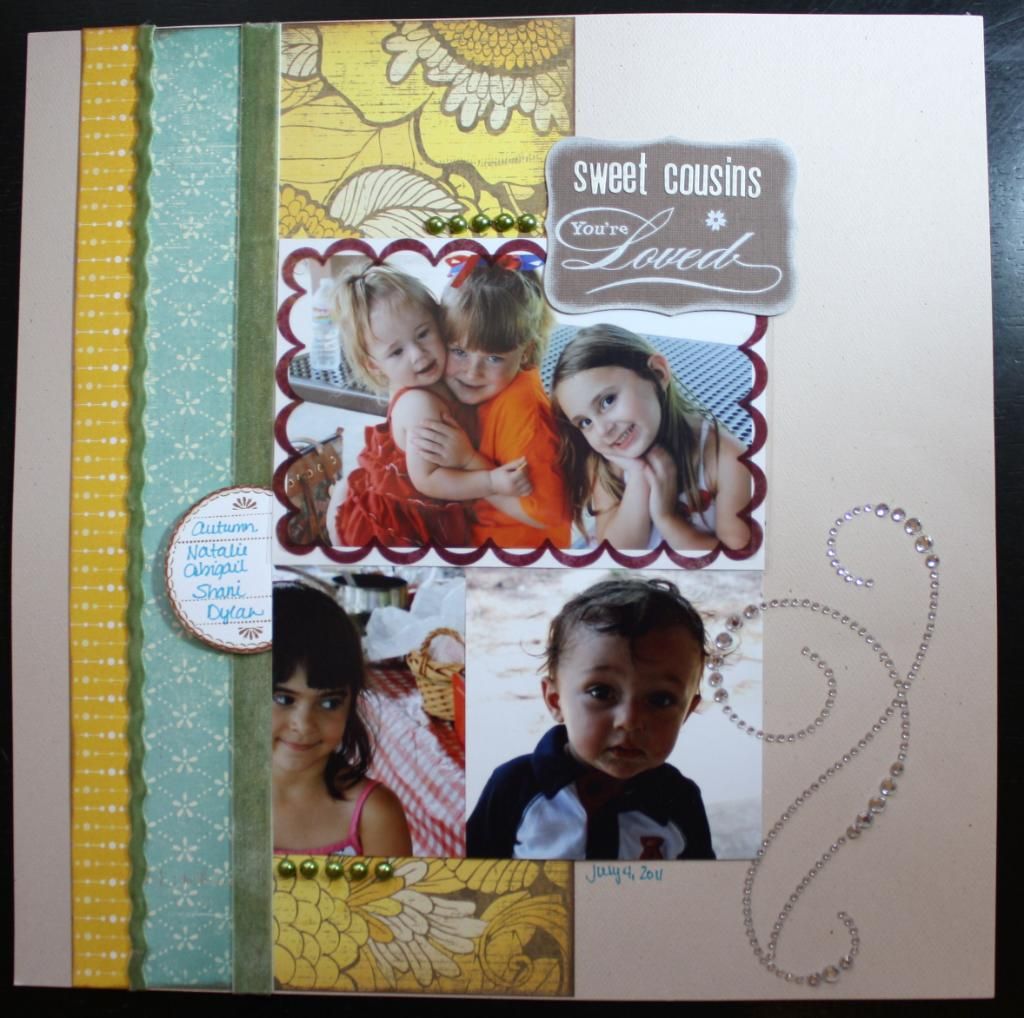 I love that I mixed up my title on this, I used sticker letters and also a rub on. I love the overlay on the girls photo and those bits of green pearly bling!
Here's a close up of the sticker, I inked the edges and added a little bit of pearly bling to the middle.
Here's a close up of the bling, there's a little piece below the circle embellishment on the left and the other bit is to the right of the title, which by the way has been in my stash for years.
There you have it, layout #3. My total page count is up to 5 for kit #1 so far.
Thanks for visiting my blog today!!