Here's the first 2-pager I've done with this kit, of course its an AD sketch, I just love her sketches! I can get soo many pictures on a layout! Of course this layout isn't in the order I made it, but oh well, I'm up to a total of 5 layouts and 6 pages made so far with this kit.
July CKC Kit #2--Layout 4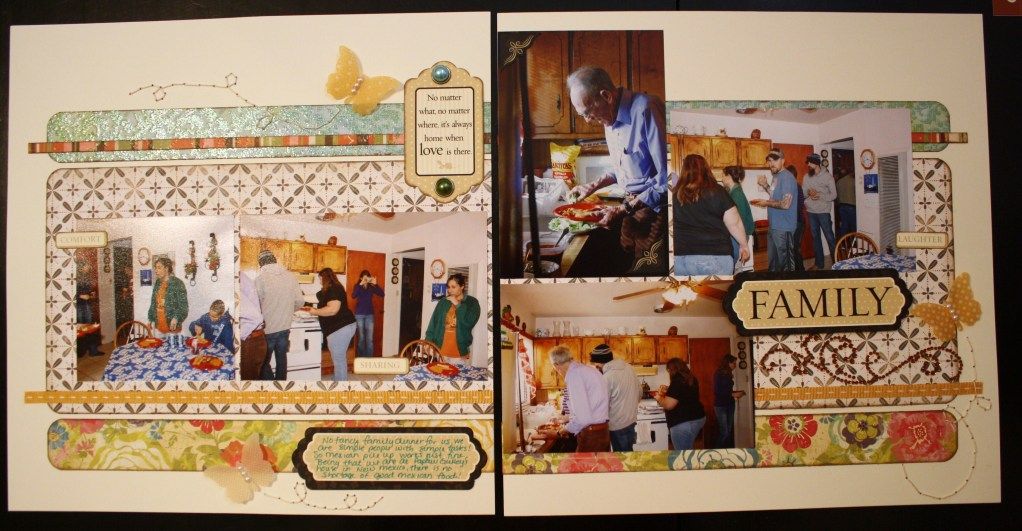 I used an
Allison Davis Sketch
from her #8 sketch book, it's a 5 photo sketch.These are not the best photos of our family meal time but I would rather have these than none at all. I did add some photo corner stickers to the photo that is in portrait position, I consider that my main photo since my father in law is the patriarch of the family.
As you can tell I went light on the embellishments on these layouts but I did take some time to do some hand stitching on the butterfly trails.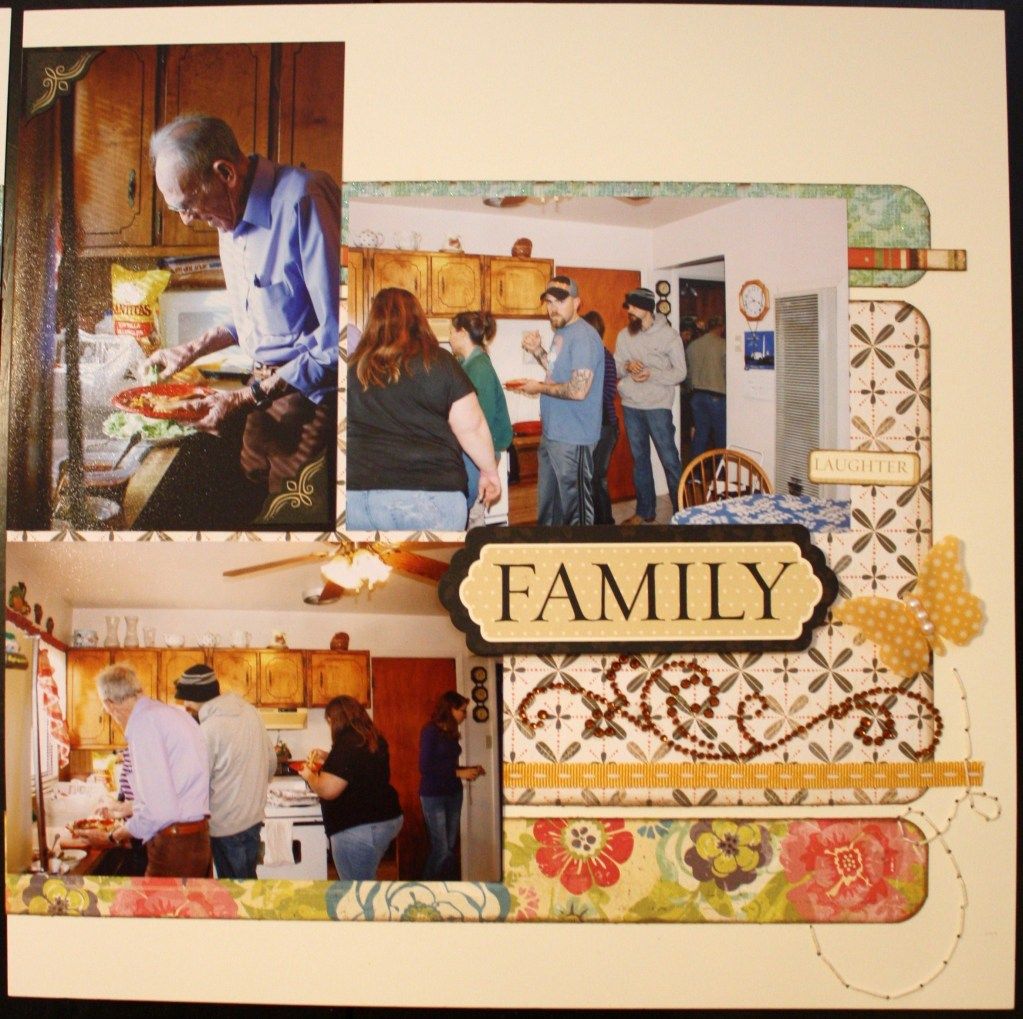 Not lots of layering here because the photos are so busy.
Close up of the butterfly trail in the upper left page.
Close up of butterfly trail on the lower left page.
Close up of butterfly trail on lower right layout, a bit of bling leftover from kit 1 and a popped up title sticker.
Thanks for visiting my blog today!!