Here is layout #2, it's me... LoL!! Not my best picture but at least I've managed to get some of me into this years family reunion layouts!
May CKC layout 2 / kit 1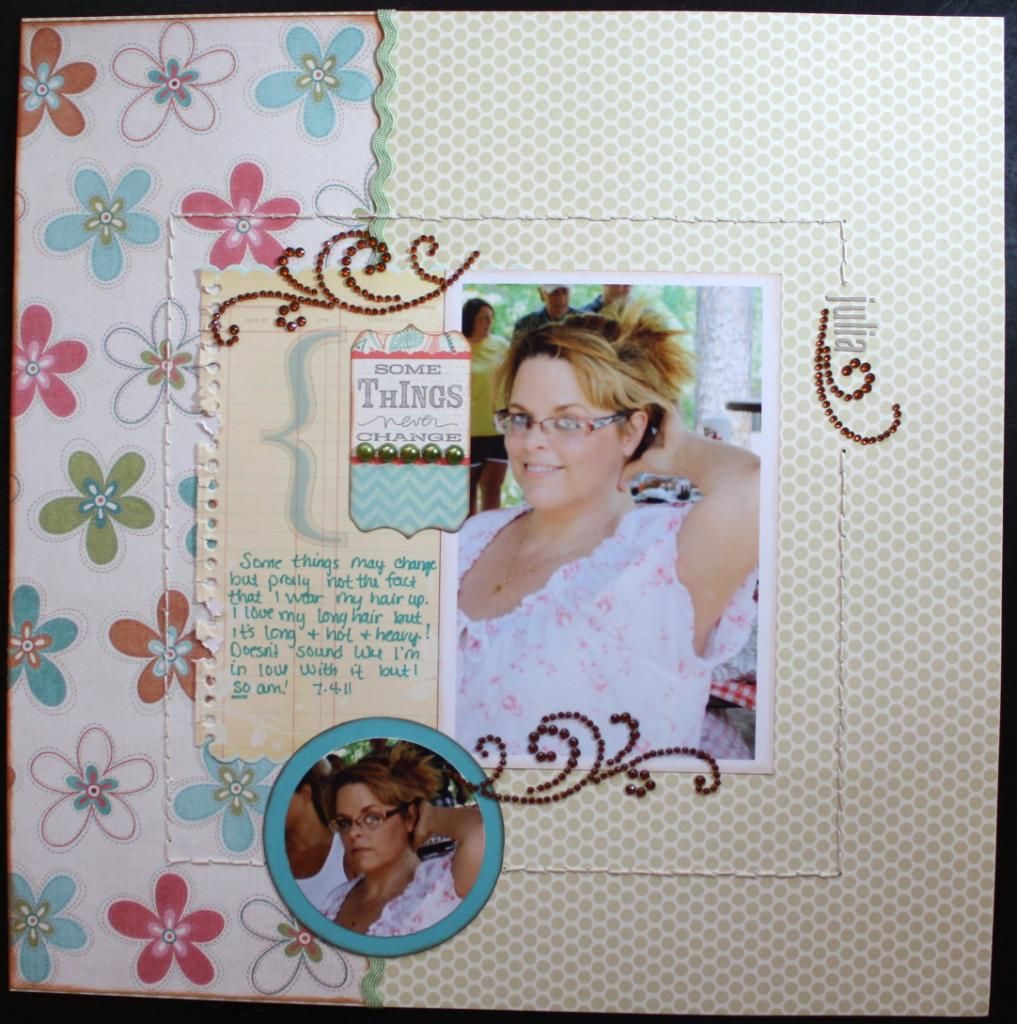 My title is tiny...compared to the overall layout! I was going to use the other grayish sticker letters I had in this kit but they were too opaque and you couldn't really see them, then I was going to use the turquois ones I pulled for another kit and they were too big and too bright, so I just ended up with these and cut up one of those border blings to add som pop to it.
The little tag had some more words on it that really didn't fit so I just covered them up with some green pearly bling.
I sewed a border around the layout, I wish I had used some darker floss, but I'm totally ok with how this looks too!
Does anyone still have and use their coluzzle? I so love mine! The best part is that the template doesn't weigh a pound like a punch would and I can get multiple sizes without having to carry around the bulk of the punches!
Thanks for visiting my blog today!!!