I'm actually starting with the leftover of July CKC Kit #1, you can see the entire kit
here
before I cut it all up! I left the stickers and embellishments in the basket for kit #2 and I will probably use some of those paper scraps as well. I didn't add any scraps to this kit but I might go back and pull some additional ones to use, just depends on how creative I can be with what I already have.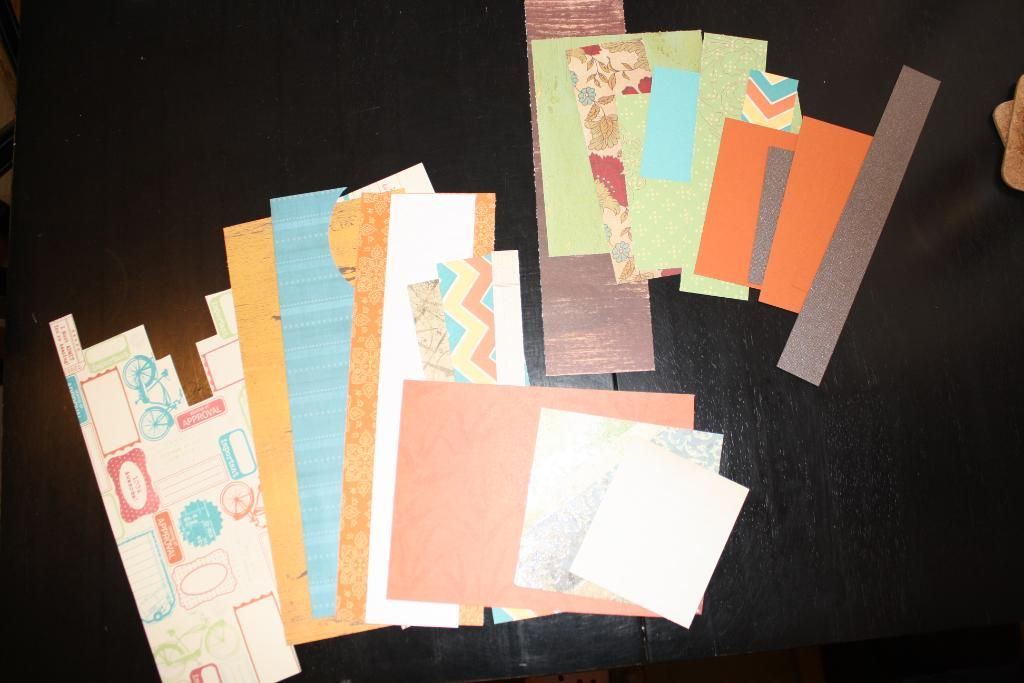 Leftover paper.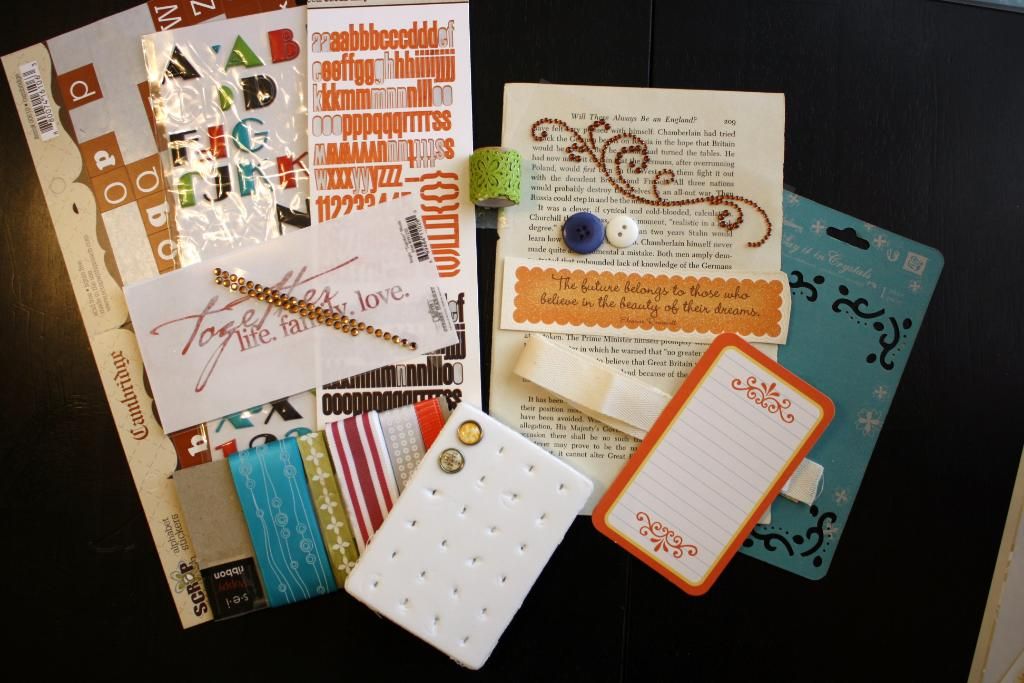 Leftover embellishments, I even kept the packaging from one of the bling pieces I used.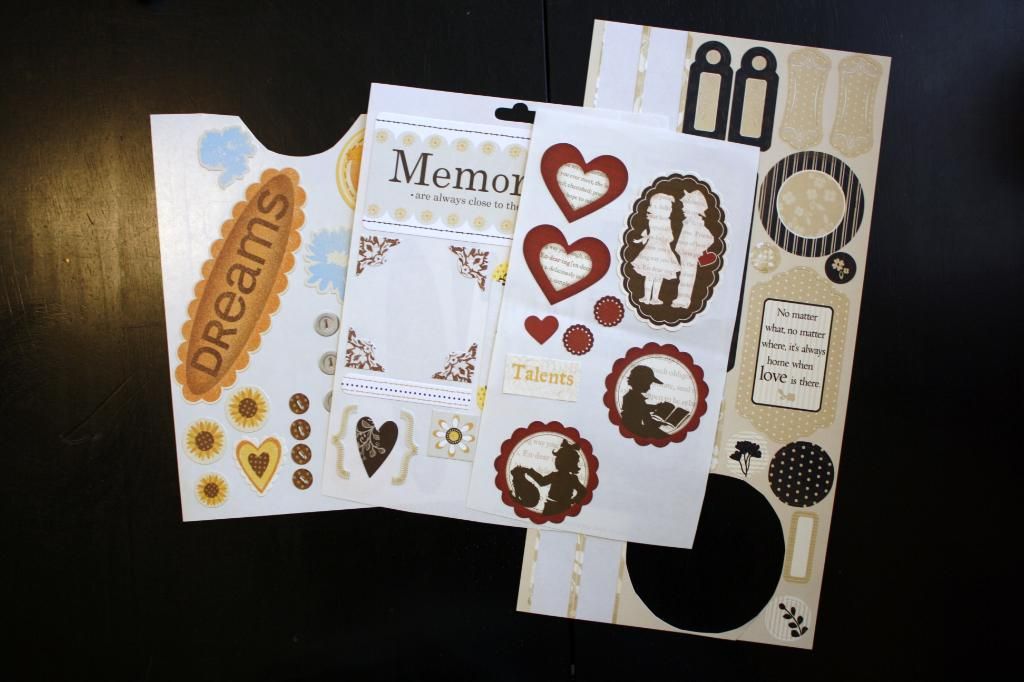 Leftover stickers.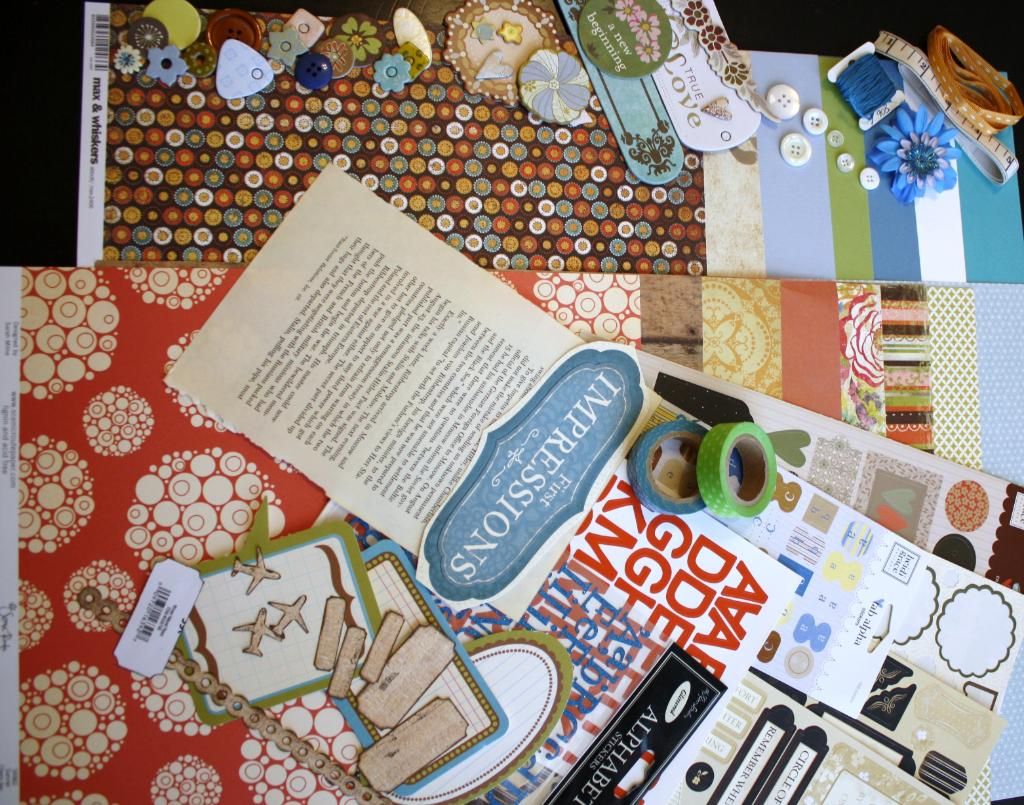 Kit #2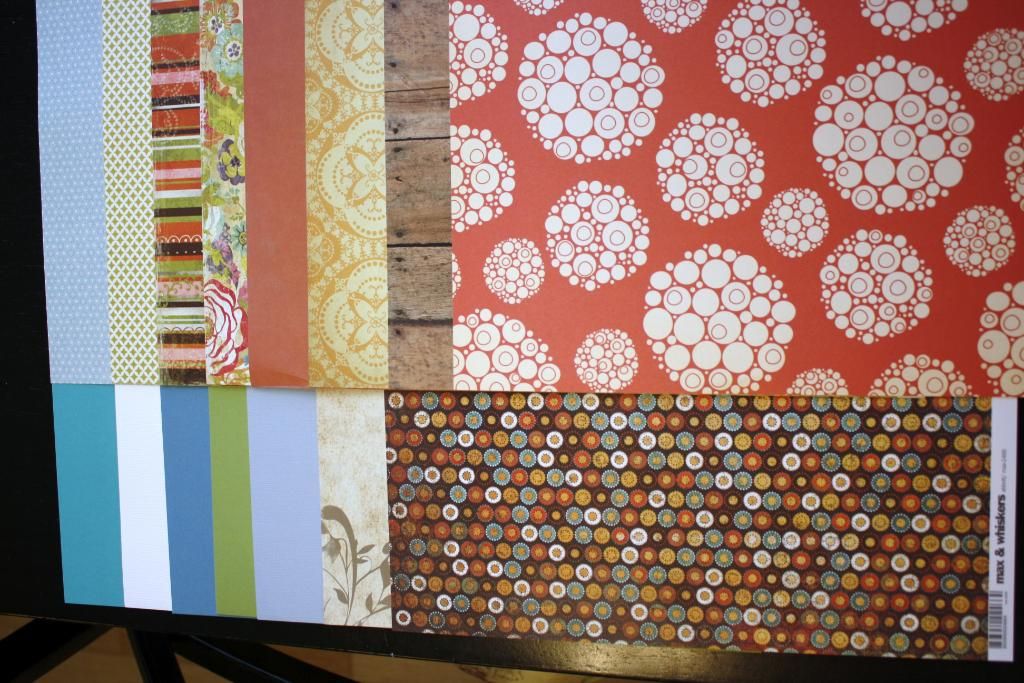 Cardstock is CTMH and Bazzill, patterned paper is BG, Scrap Within Reach, Making Memories, MME, Crate Paper, Cosmo Cricket, the Paper Studio and Scenic Route.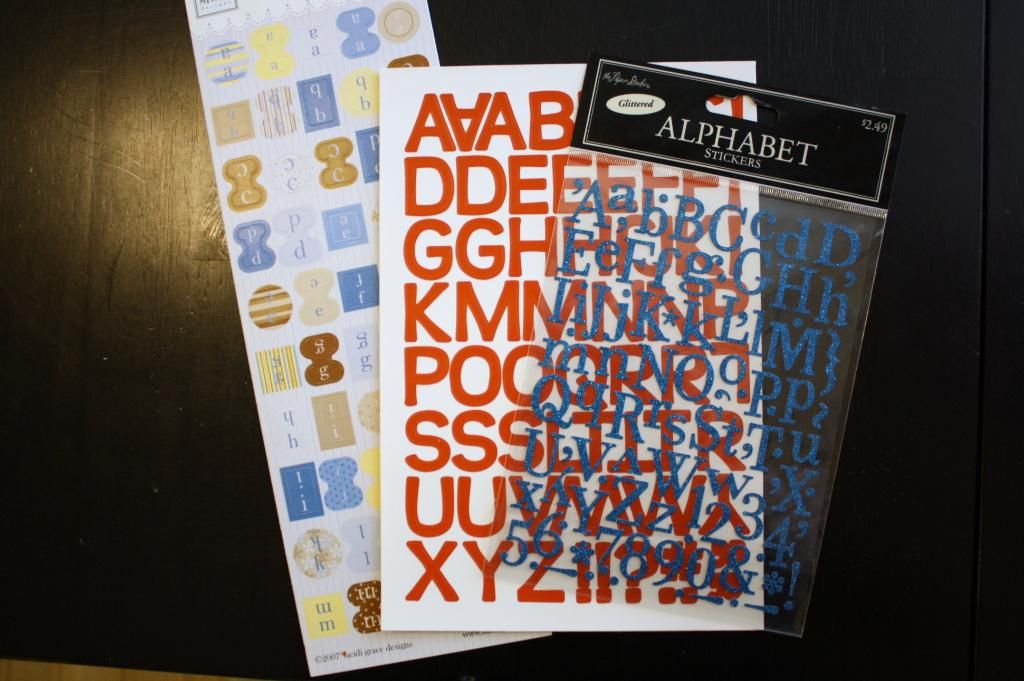 Heidi Grace designs by Fiskars, Scenic Route and Paper Studio.
Stickers are CTMH and Heidi Grace designs from Fiskars.
I used 3 more journal bubbles from Scenic Route, chipboard pieces from BG, random buttons and flowers from my stash, the yellow ribbon and measuring tape ribbon are from my stash, 2 rolls of washi tape, floss is from DMC and the wood look embellishments I punched out of wood-grain paper.
Rather than buttons I mixed random chipboard embellishments with some buttons to take the place of the button card.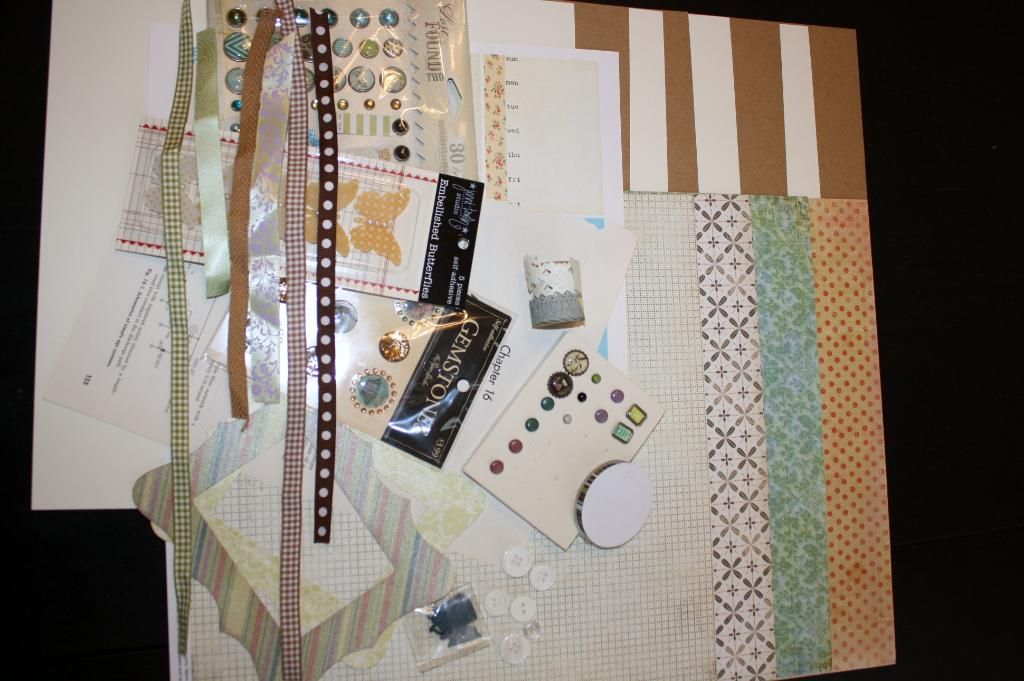 Here's the add on kit for Kit #2.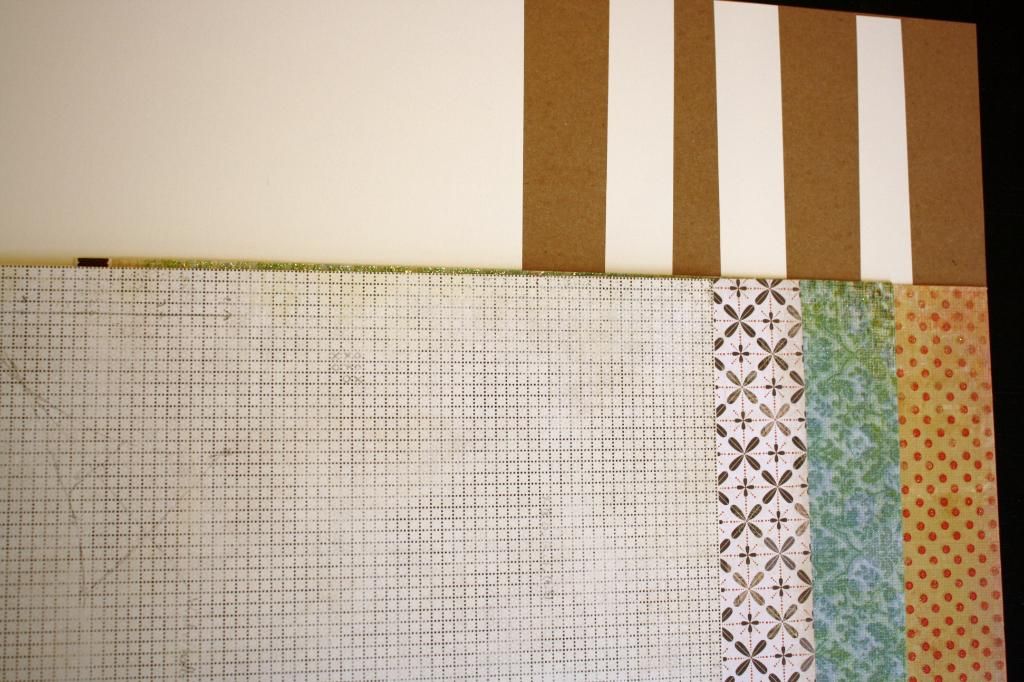 Cardstock is from CTMH and patterned paper is Basic Grey and MME.
A journal card cut out sheet that I found free on the internet, another book page from the television repair manual, bits of bling from Paper Studio and MME, butterflies from Jenni Bowlin Studio, 2 more rolls of BG lacy tape and a random roll of paper tape. I threw in some misc. brads that I had left over from different projects.
I threw in some random bits of ribbon from my scrap jar, some blue metal bits from CTMH, random white buttons and 2 frames from MME.
plus the remnants of Kit #1 & Add-on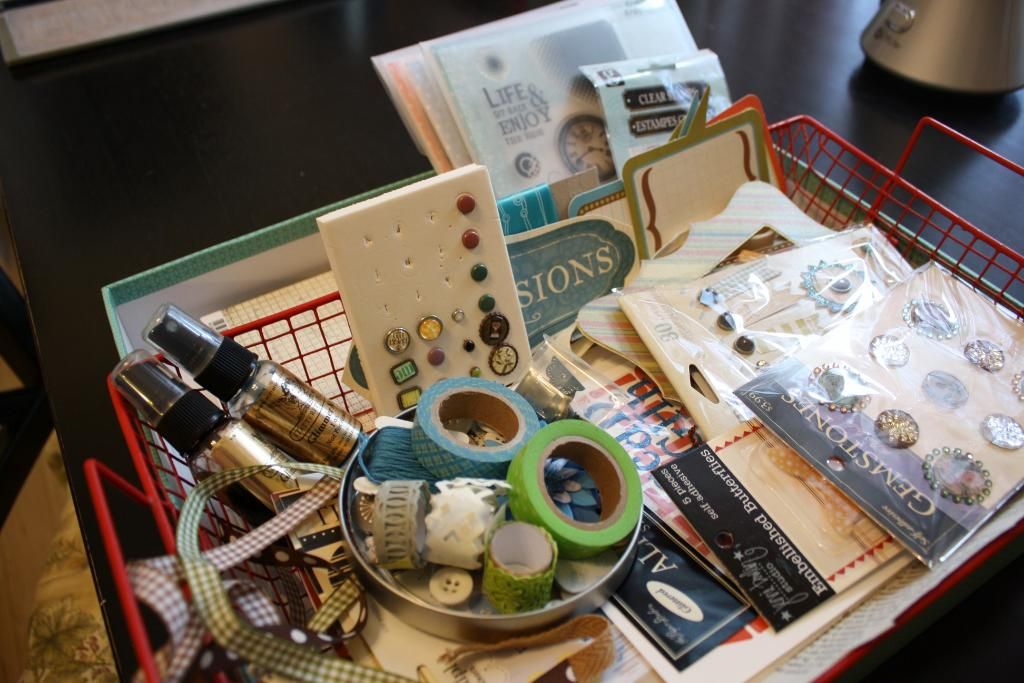 Here it is all together in my box/basket.
I super excited to dig into this kit and finish it off!!!
Thanks for visiting my blog today!!!