I'm trying to get my layouts posted in a more timely manner with this kit...LoL!! Of course that may work well for a couple of days but who knows what life will throw in my path to prevent that tomorrow! Anyway.....
July CKC Kit #2--Layout #2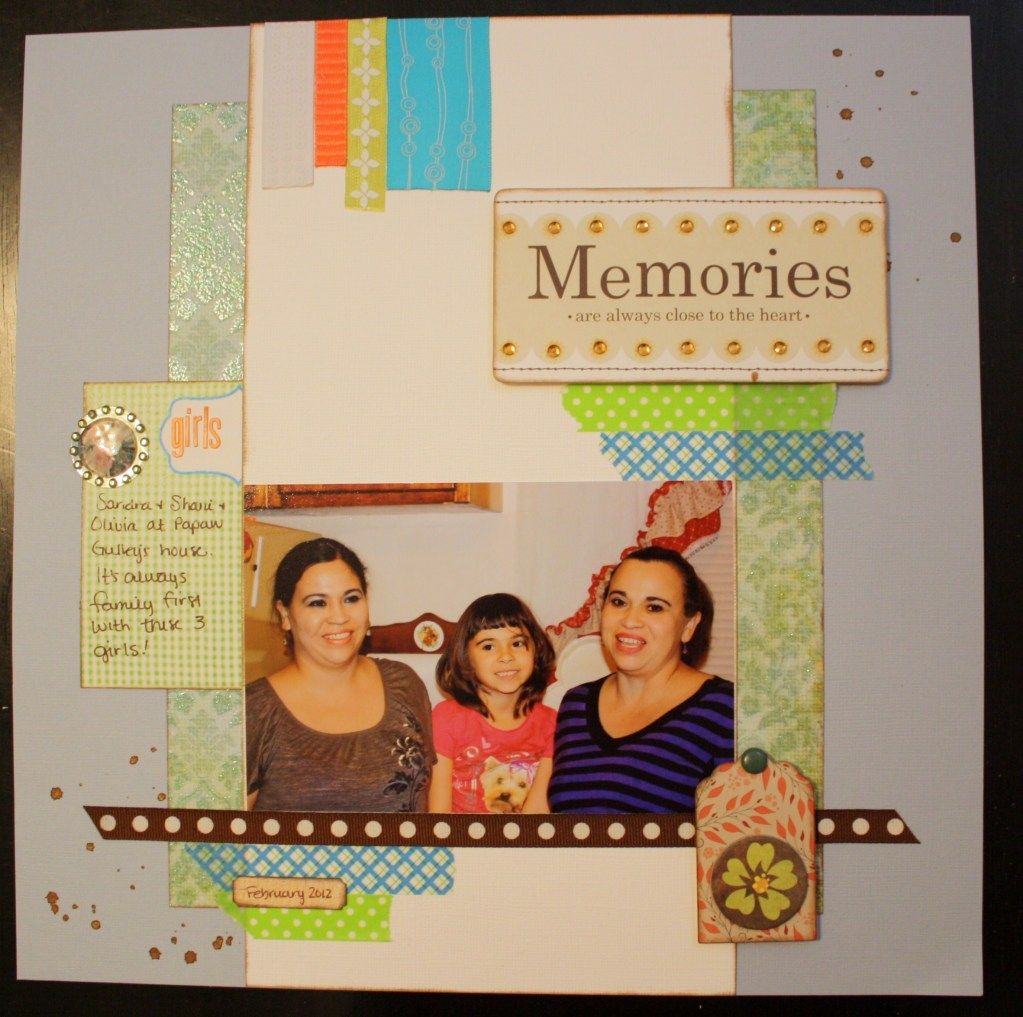 As you can see, the title sticker and the ribbon banner at the top is leftover from kit #1. I used
this sketch
from Sketch~N~Scrap.
I've just recently started playing along over there...so many super cute sketches!!!
I scattered some glimmer mist up in this corner and added bling to and popped up the title sticker.
I cut the ribbon in different lengths to form this little banner.
Here's one of the journal cards that I printed out.
More glimmer mist and ribbon across the bottom of the photo for interest.
I popped the little tag and used a chipboard embellishment on it.
Thanks for visiting my blog today!