I'm posting another layout make with my July CKC kit, I was inspired to make this one by using a sketch from
Sketch Inspiration.
I know it really doesn't look a lot like the sketch, but I love how it turned out...and the fact that I used all scrap pieces makes it even better!
July CKC kit 2--layout 7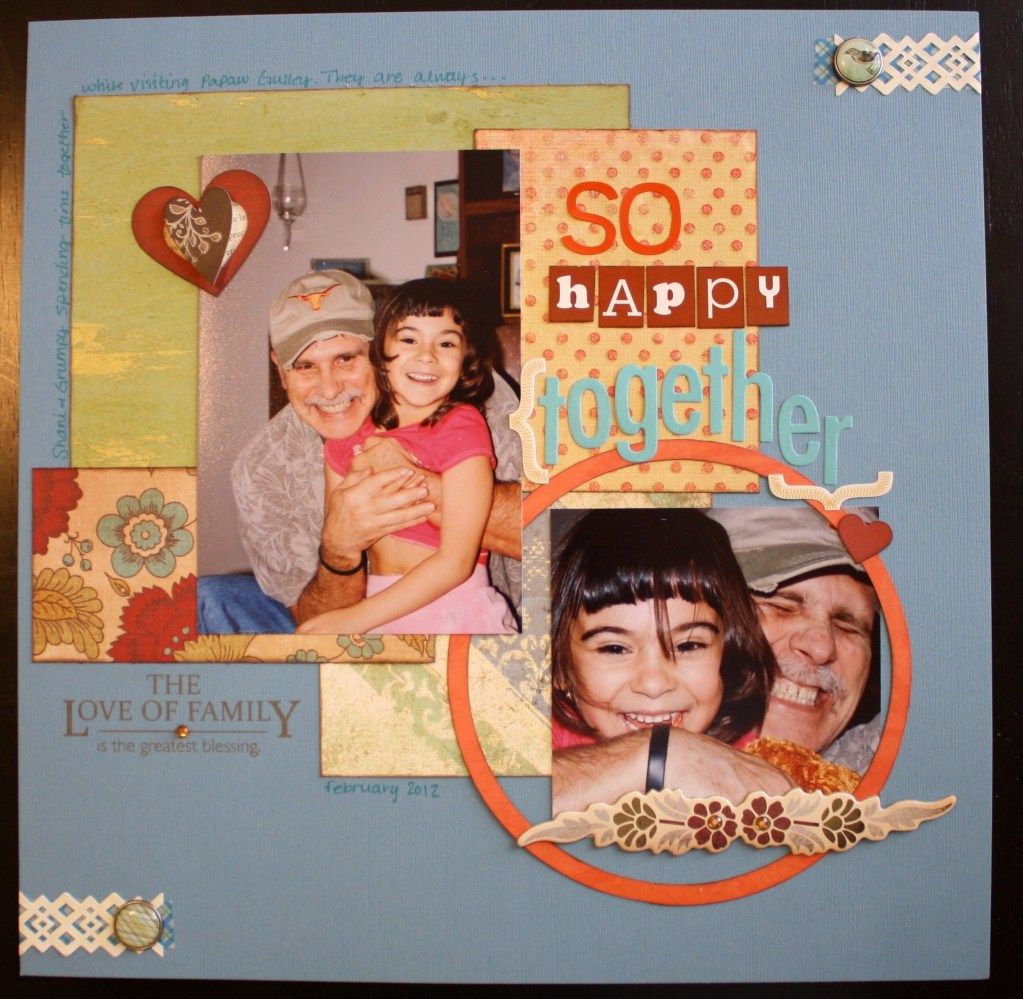 I used leftover paper and stickers from kit 1 and kit 2.
I was able to squeeze out another word from the brown letter tiles, that sheet is nearly at an end. I also cut out the word together with the leftover turquoise cardstock from kit 1 using my revolution and the Studio font.
I popped up the brown heart sticker to give a little texture and journaled around the green patterned paper.
On the bottom left and top right I layered a piece of washi tape and then the basic gray cut out tape and then anchored them with a brad. You can also see that I stamped a sentiment on this layout as well.
I put a couple of bits of bling on the chipboard piece to add a little sparkle.
Thanks for visiting my blog today!!!