Here's another layout not in order, but it's getting posted in a timely manner at least!
July CKC Kit #2--Layout #3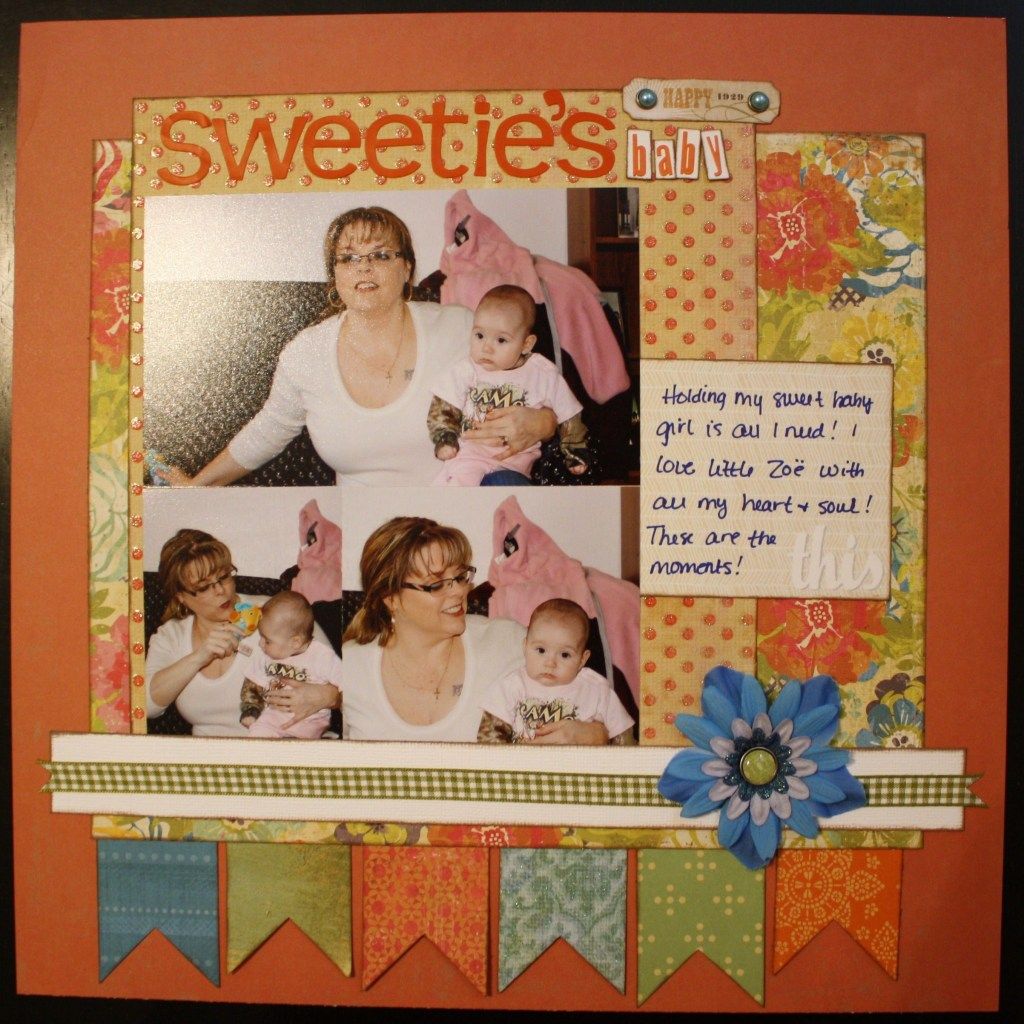 There's a couple of things about this layout that I love, the orange background, the floral paper and the glittery paper! I'm such a girly girl when it comes to shiny things!! I love too that I found that really cute journal block for free online...OK it cost me the ink to print it but I love it!
I used more of my orange letters left from kit 1 to make these little letter blocks, just used some scrap paper, I think it was actually a bar code strip off the bottom of one of the patterned papers.
I used a scrap of ribbon here to anchor the flower.
And of course I used scrap to make the banner!
Thanks for visiting my blog today!