Today's layout was inspired by this weeks sketch over at
Creative Scrappers.
Have ya'll been wondering what is up with all these new web sites I've been visiting? Well, the scrapbooking group that I have belonged to for the last several years (Scrap~n~Chat) is closing in December. I've kinda been a one group kinda girl, though I have maintained my member status at 2peas now for nearly 6 years (been going there for about 10). In my 6 years worth of membership I have just over 200 posts, that means I haven't had much to say over there...LoL!! I love to browse their gallery though!! Where is this going....I've been exploring other websites and blogs trying to figure out if I want to join up with any one. I've decided that no, I think I will just play along on bunches of sites and just maintain my membership at 2peas. So you will continue to see me playing along with lots of challenges from many different websites.
July CKC kit 2--layout 9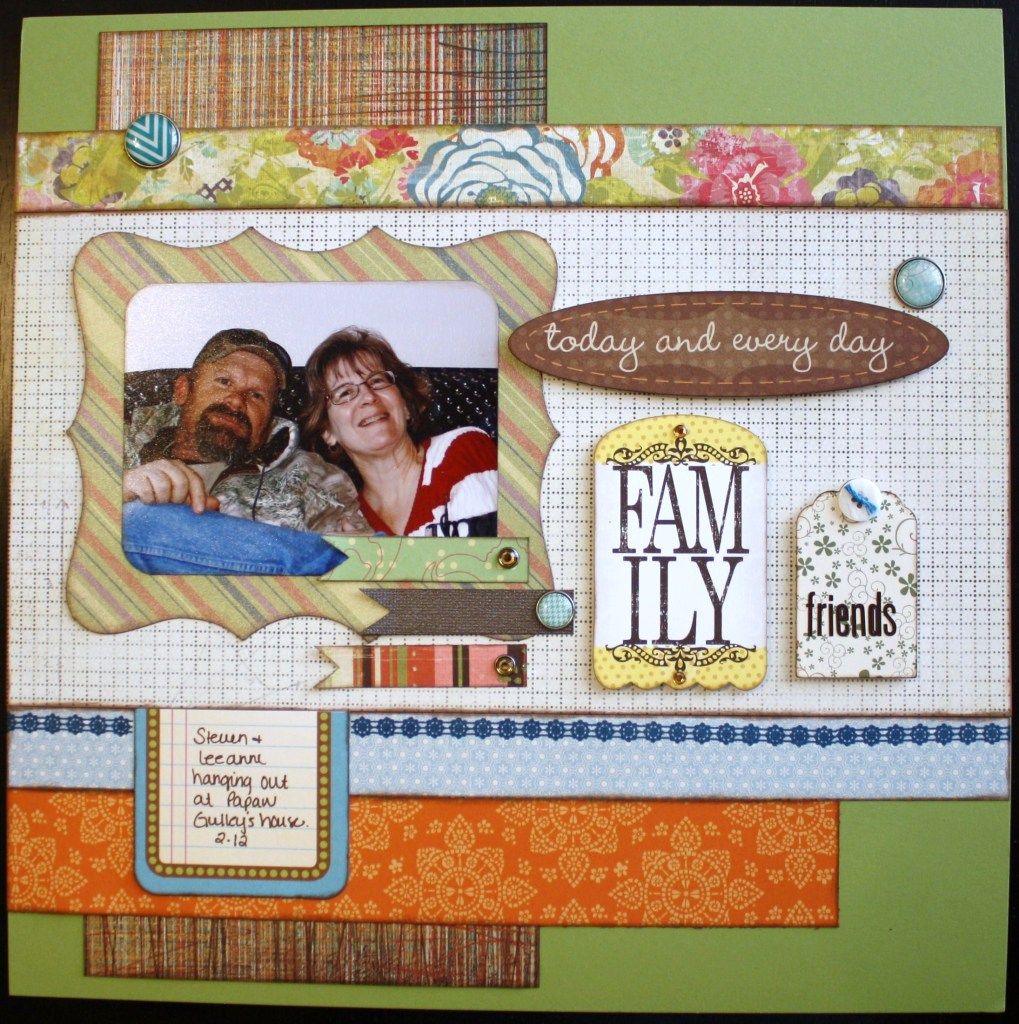 I used the backside of the basic gray paper on this one, it just worked so well with the other colors. I love that I used more scraps on this layout!
I stamped the border along the bottom of the graph paper and squeezed in a couple more scraps.
More stickers that I have popped up, I added the word friends to the little green floral sticker.
I cut one of the journal bubbles in half and cut the pointy part off to use on this layout.
A close up of the brad and of the frame I used, actually under the picture.
Thanks for visiting my blog today!!!