Here is my take on the current
sketch
at Scrap~N~Sketch!
I love this one, not only is it of my precious Shani but it's also of my husband's niece from California. It doesn't matter that there is a 10 year age gap every time they have met they always pal around together, it's remarkably sweet that a 16 year old would take the time to play sweetly with a 6 year old!!!
July CKC Kit #2--Layout #1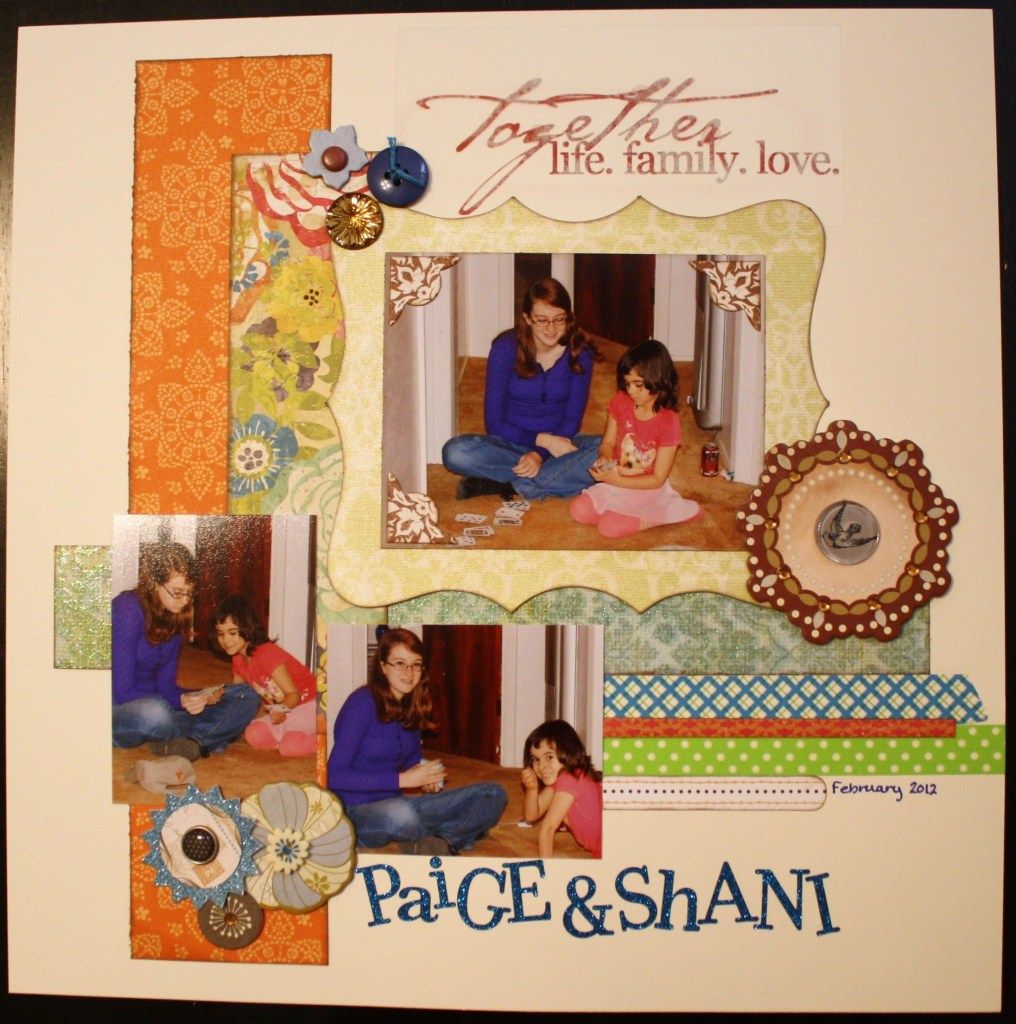 I finally found a use for the clear sentiment that I had thrown into kit #1 also the orange scrap is from kit #1.
I also had that dark blue button left over from kit #1 and I used it here along with the corner stickers on the photo.
I added some bling to the chipboard and one of the glass embellishments to it's center.
The orange paper between the washi tape is the little bar code strip from one of the paper's I used. The white sticker that looks stitched is also from kit #1.
Thanks for visiting my blog today!!