Today's layout is one that I made using my July CKC kit #2. I had printed out a sketch to use from
Stuck Sketches
and then when I was headed to their site to post it yesterday I realized it was for their design team call. I would so love to apply to design teams, but I just can't make the commitment! Not only do I work full time but I go to school full time. Right now scrapping is my only form of stress relief!!!
So even though I I'm not posting it for the design team call, I am posting it here! LoL!! I do like how this one turned out!
July CKC Kit #2, Layout 11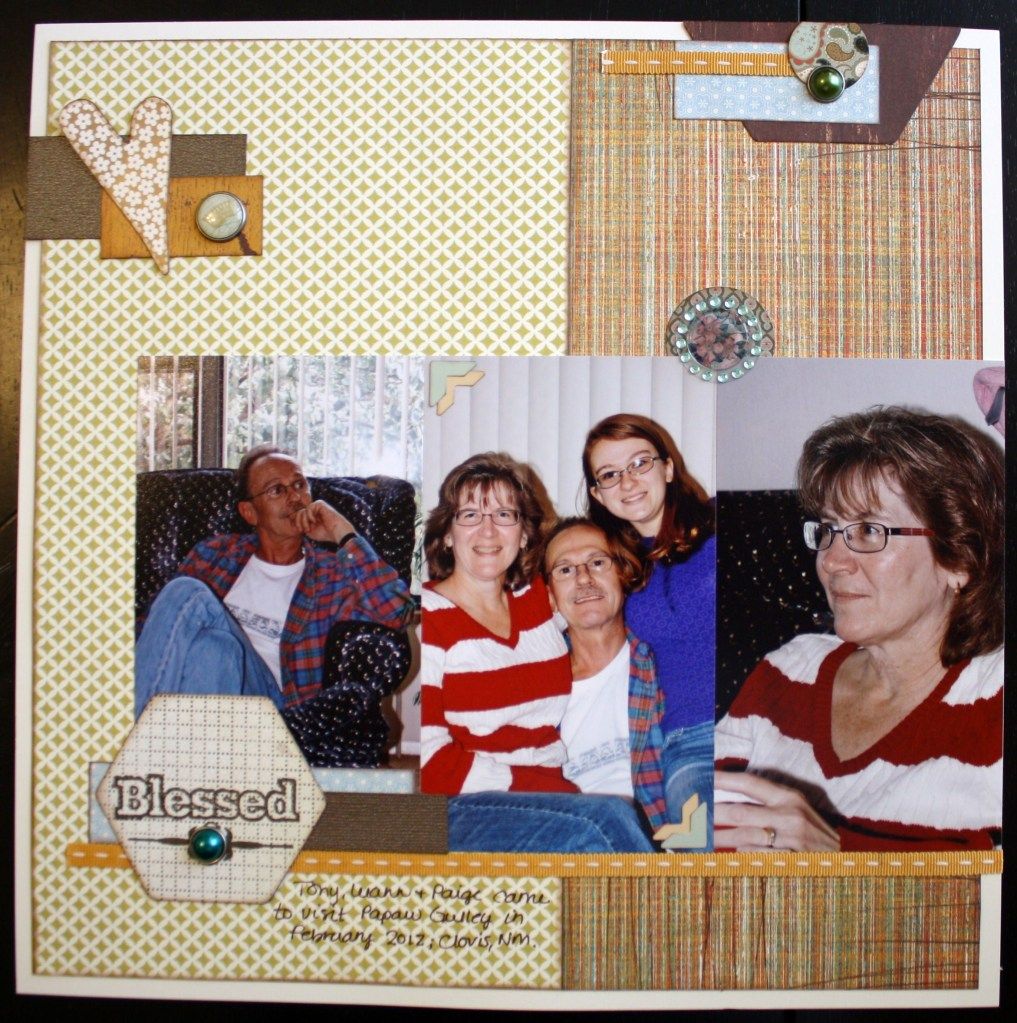 I don't know that I like the journaling right on the paper, but I'm trying to be more flexible and less rigid about the things I do.
On the center photo I inked the 2 little adhesive corner sticker and layered them to emphasize it.
Well, that's it for today!
Thanks for visiting my blog today!!!