Today's layout is another layout that highlights my sweet grand daughter Shani and her cousin Paige. Everywhere that Paige went Shani was at least 1 or 2 steps behind her, even if it was just to sit quietly and watch TV with her feet propped up and leaned back. Of course in the photos Paige is having lots of fun with her camera!
July CKC Kit #2, Layout #13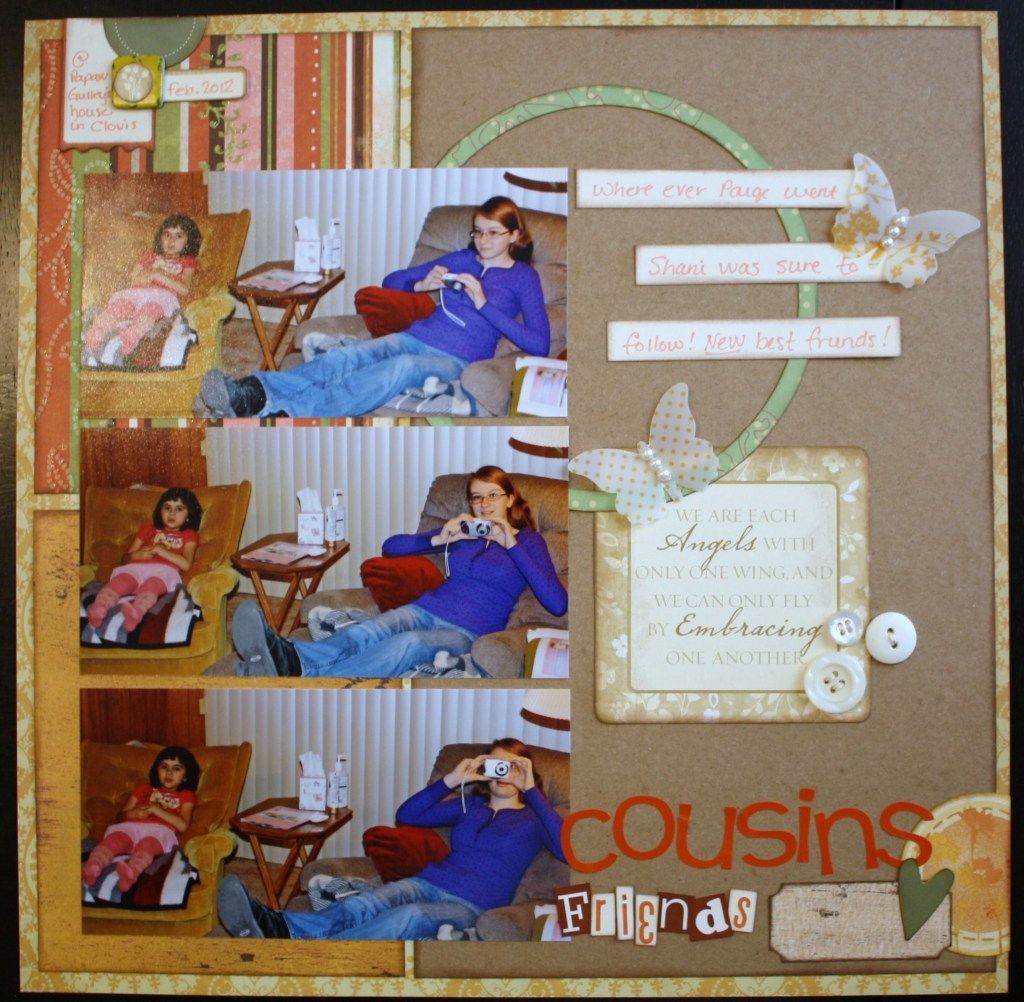 I used a sketch from
Sketch Inspiration,
this was for challenge #331. This is another sketch site that I have been visiting a lot lately because of all the wonderful sketches and talented members there!
Upper left corner cluster.
I journaled on strips of paper with inked edges.
Title and lower right corner cluster. I used the orange sticker letters with this layout and more of the brown letter squares and little orange letters stuck to plain cardstock.
That's it for today.
Thanks for visiting my blog today!!