I've got another layout from my
May CKC kit
to share today. I used another AD sketch, so loving those sketches, they allow me to get so much done!
May CKC kit 2 / Layout 3
total 6 pages combined = 15 pages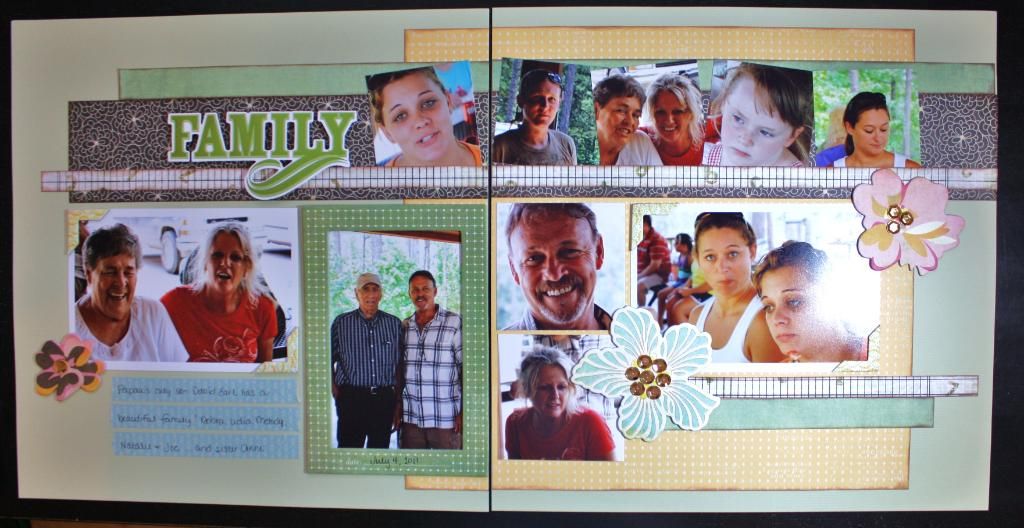 If you couldn't already tell from all the layouts I have posted so far, I have mainly used the May kits to scrapbook our family reunion from last year. I didn't make it to the reunion this year so looking at these layouts is kind of a balm for my soul!
One of the chipboard packs I included with this kit had this really cute frame in it. I also used some washi tape to journal on.
I dressed up my chipboard flours with some sequins in the middle and even used some chipboard photo corners out of the pack as well.
The sticker title was pretty flash and I wasn't sure I was going to use it for this layout since all the other colors are pretty muted. But adding the sequins to the chipboard flowers balanced it out.
So this is the last full layout that I made from Kit 2, I'm up to 15 pages so far. I continued to use bits and pieces of the leftovers to make more layouts.
Thanks for visiting my blog today!!!