I had lots of little bits and pieces left over from my July CKC kits so I made this card. I followed a sketch from
The Pink Elephant blog.
Of course I didn't get it posted soon enough to enter their challenge, but it was fun completing the challenge!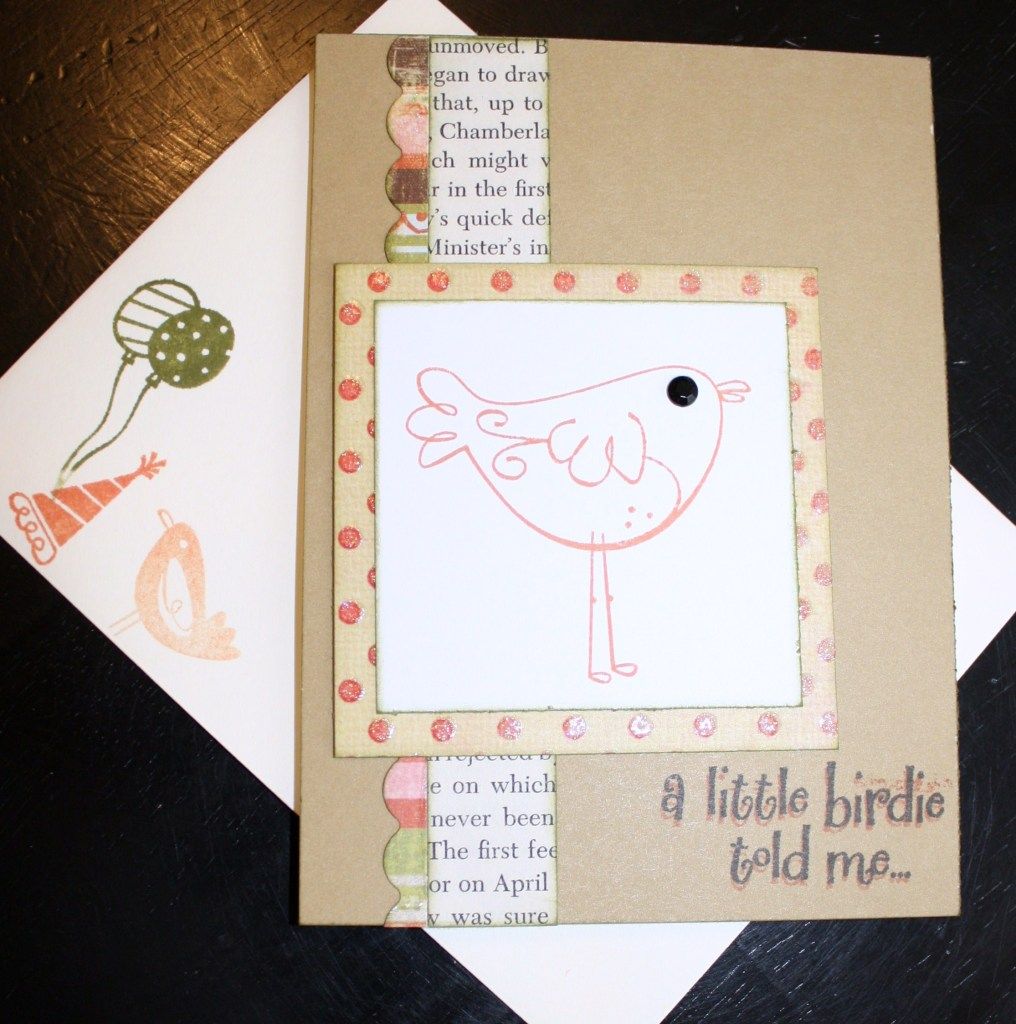 I double stamped the title and inside sentiment because the orange I stamped with was too light and I love the shadow effect it gives!
That's it for today!
Thanks for visiting my blog today!!