I only have a few more layouts to show from my July CKC kit #2. Today's layout is a favorite, I love that my father in law dotes on all of his grand children and great grand children. I'm sure if you asked each one of them they would assure you that they are indeed his favorite grandchild. I'm not sure how our family got to be soo lucky to have such a wonderful man for our father, grand father and great grand father!!
July CKC Kit #2, Layout #12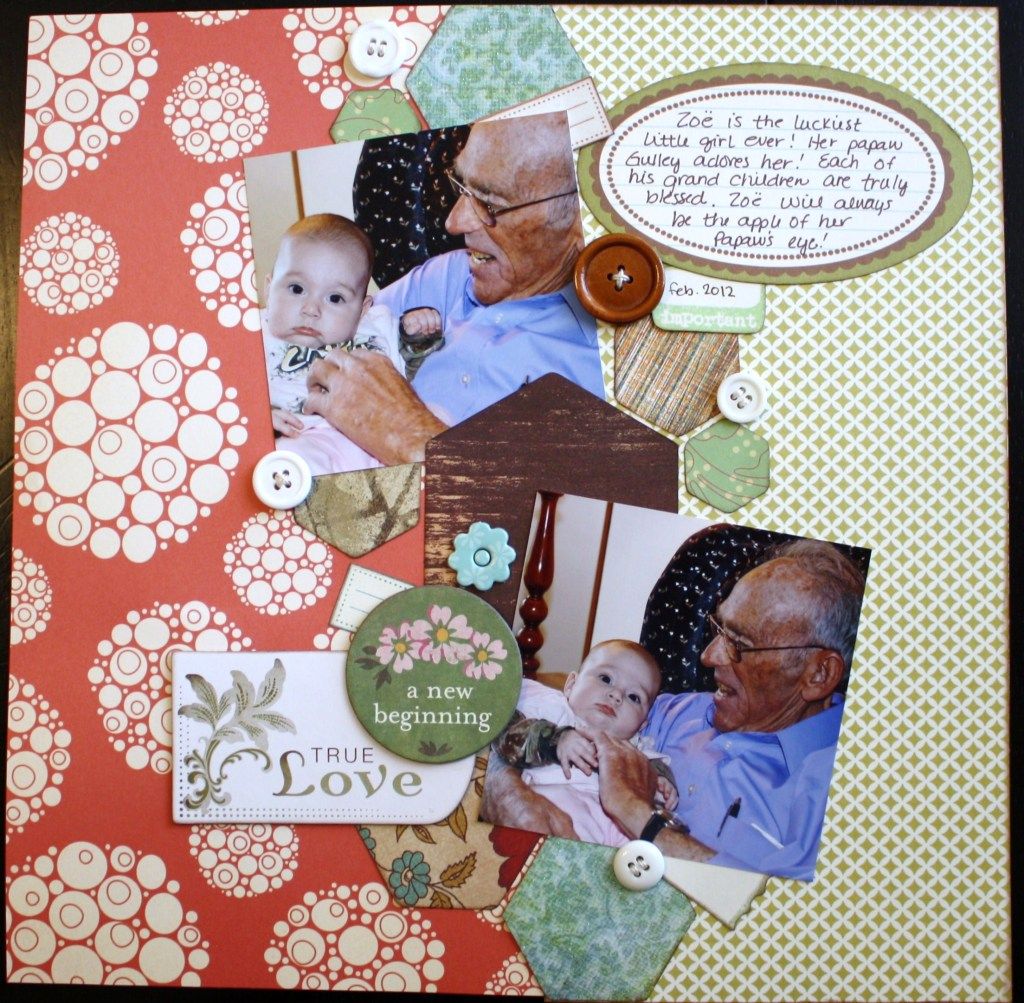 I love that I was able to use these chipboard pieces and lots of the little bits and pieces that I had left in the kit on this layout as well as some scrap paper cut into hexagon shapes!!
I stitched the buttons down to the page and also cut out a few more tag/ticket pieces to tuck in here and there.
That's it for today.
Thanks for visiting my blog today!!