OK...so here is a cheater from over a year ago, I call it a cheater because I did the base layout a while ago and all I had to do to finish it was add photos. I went to a class at the GASC in 2011 that was based on Ali Edwards design guidelines. These layouts stayed in my unfinished layouts album until just a couple of weeks ago. I finally decided to take the album out and start finding some photos to put on the layouts. I don't think the design was for soo many photos, but I figured what the heck, these are my layouts and I can put as many photos as I want on them.
So....I did!!!
16 photos on both pages!!!
I didn't do any extra embellishing, I only added the title and completed the journaling.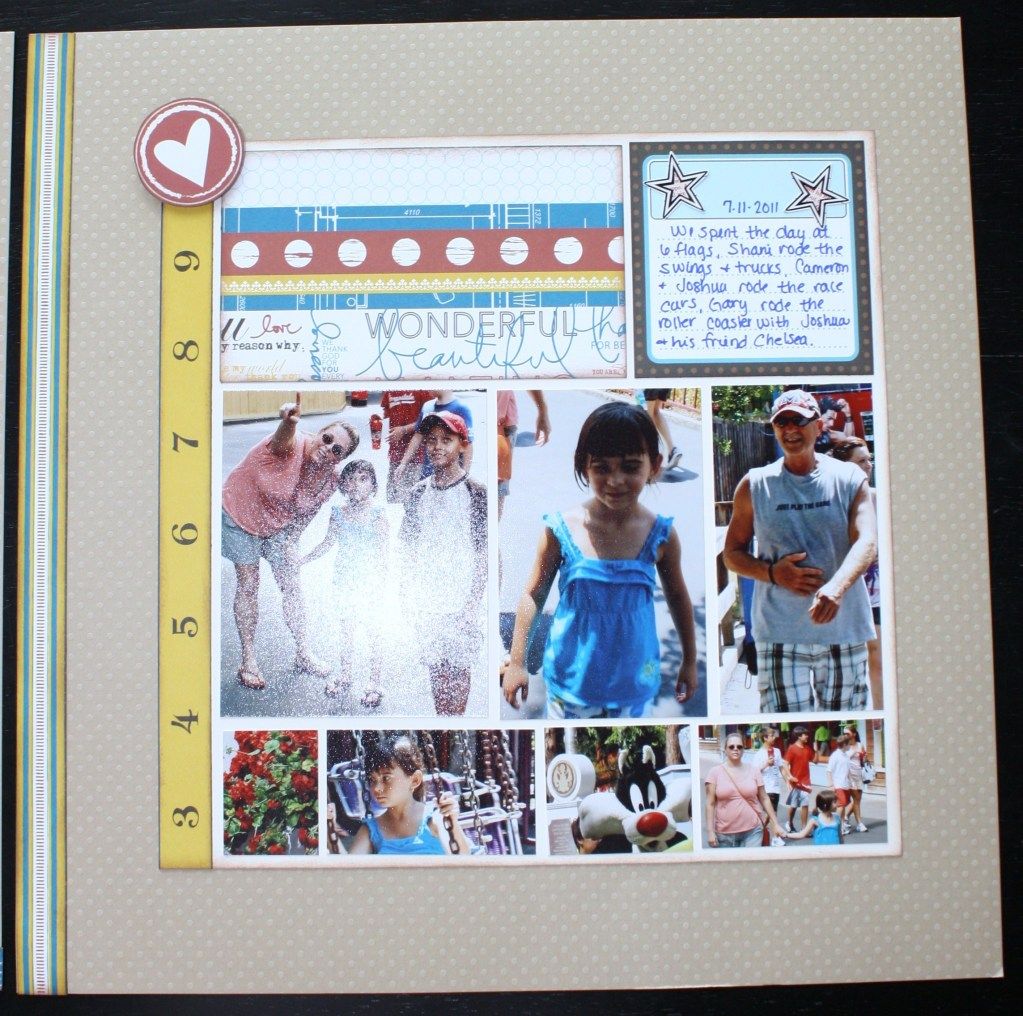 That's it for today!
Thanks for visiting my blog today!!