Here's a 2-pager that I did back in June or July.
I do finally remember who the sketch was from that I used for inspiration...
Allison Davis!
I love that I was able to use lots of scraps from by scrap bin to make this layout!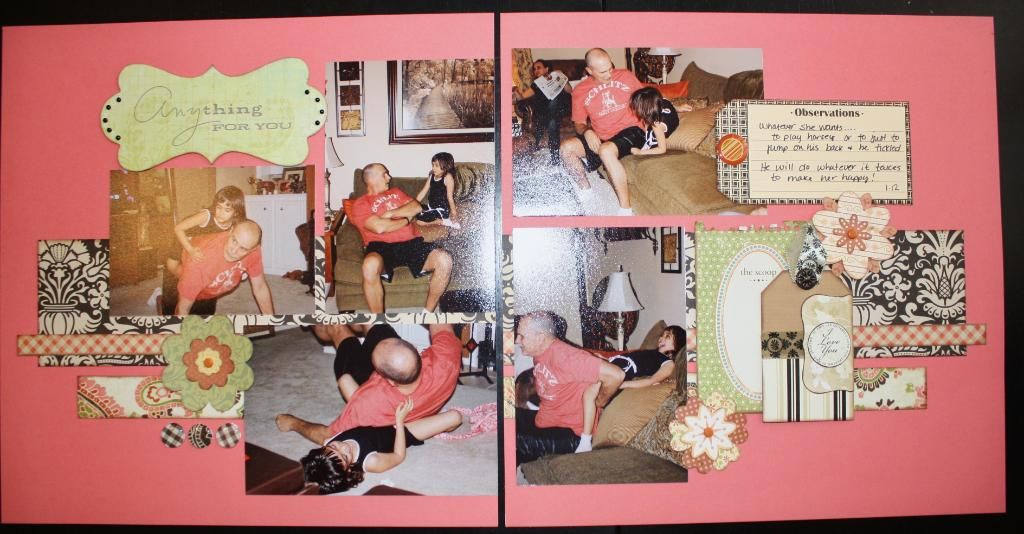 That's Mr Gulley, also known as Shani's plaything!
LoL!!
Really, he will do nearly anything she asks, from wrestling in the floor to playing pony!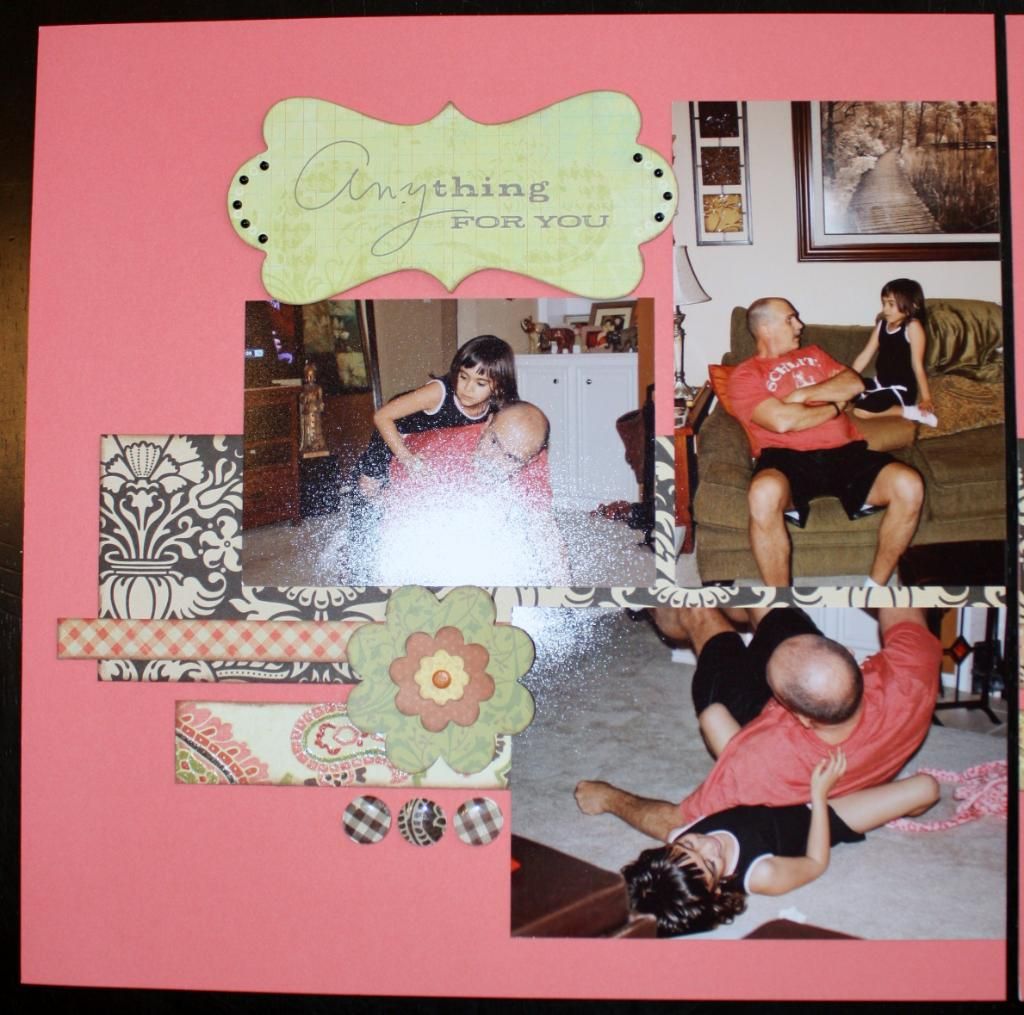 I used another pre-printed title block and just added a little bling to it.
I made the "I love you" tag on this page several years ago.
Close up of the title block bling.
These little embellishment/epoxy circles have been in my stash for years and years, and that flower is an old one from Miss Elizabeth (from dollar tree) that I bought when I first started scrapping.
I used a journal tag to journal on and the journal paper I used for layering.
That's it for today!
Thanks for visiting my blog today!!