Back in June I went to the GASC in Arlington, TX. I shopped and shopped and shopped and I even went to some of the classes they offered and did some scrapping as well.
These layouts are from a class I attended sponsored by
The Whole Kit & Kaboodle
, we did the bear hugs page in the class and I just finished the fun with pooh page earlier this month.
These layouts will go into my unfinished pages album with my other Disney layouts...for my sometime in the future trip to Disney!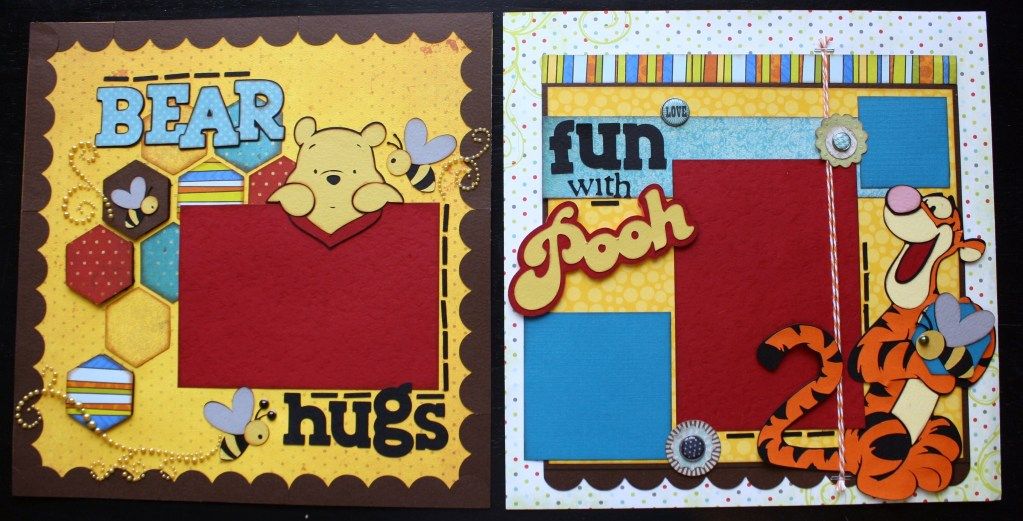 I love that Andrea (the owner/designer of The Whole Kit & Kaboodle) is a cricut amazon!!! She uses cricuts to manufacture so many of her page kits so if you don't have a cricut no worries...plus she shows you how to incorporate several other elements into her layouts.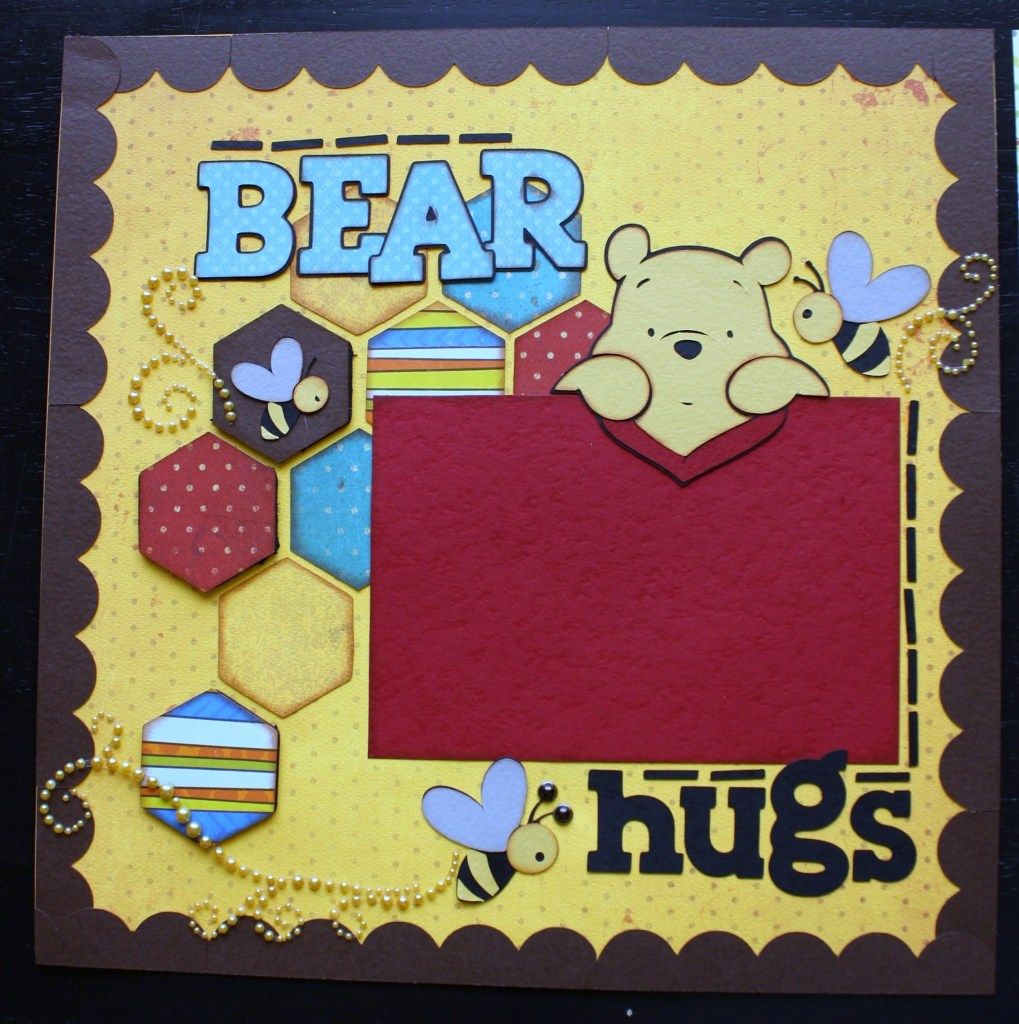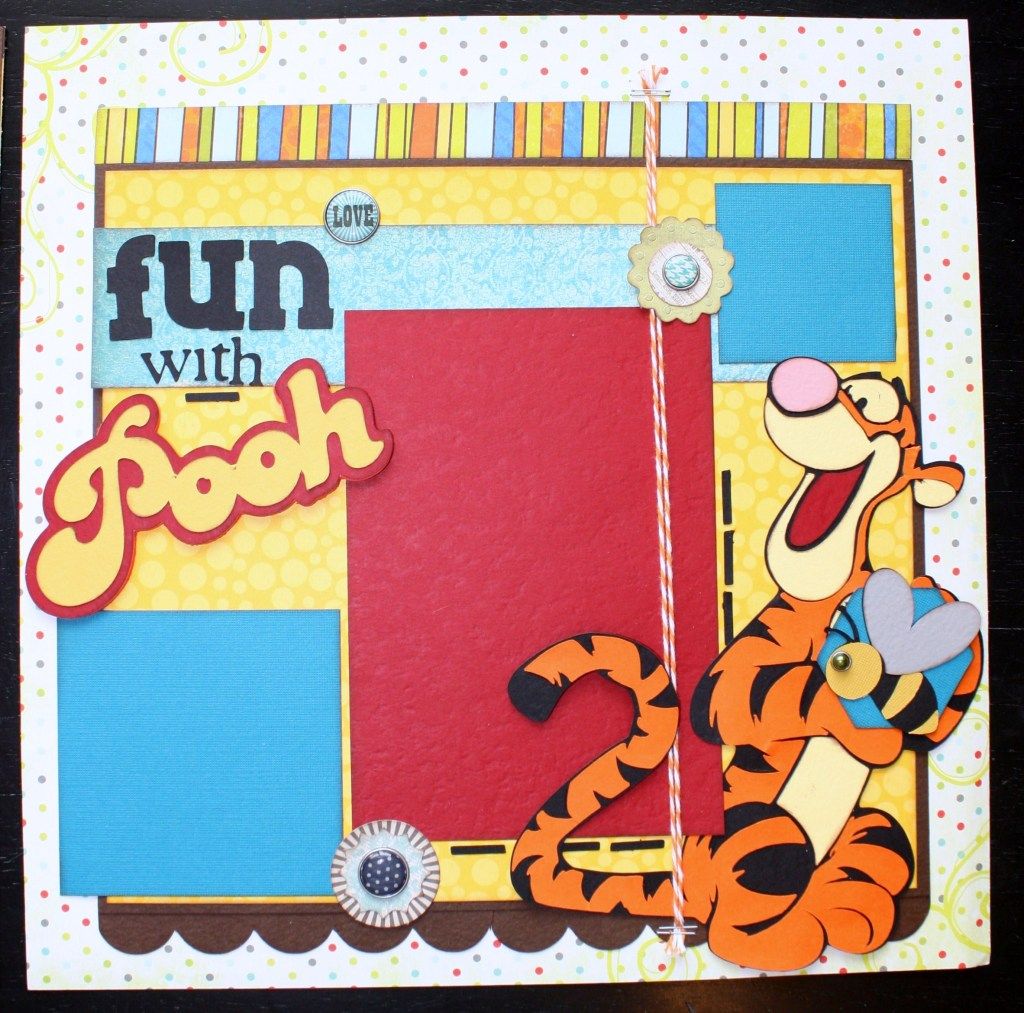 The brown and red hexagons are lifted using craft foam, she cuts it out with her cricut and it's tons cheaper than using pop dot foam squares.
The little yellow bling is part of a large bling swirl that we cut up to use in various areas of the layout.
Used the craft foam under this title as well. I also love how she mixes her fonts for titles.
That's it for today!
Thanks for visiting my blog today!!!