This is it, the final layout from my family reunion photos...till the next time I get to a family reunion anyway!
As you can see the background paper is pretty wild with lots of colors, I pulled most of the other colors that I used from that.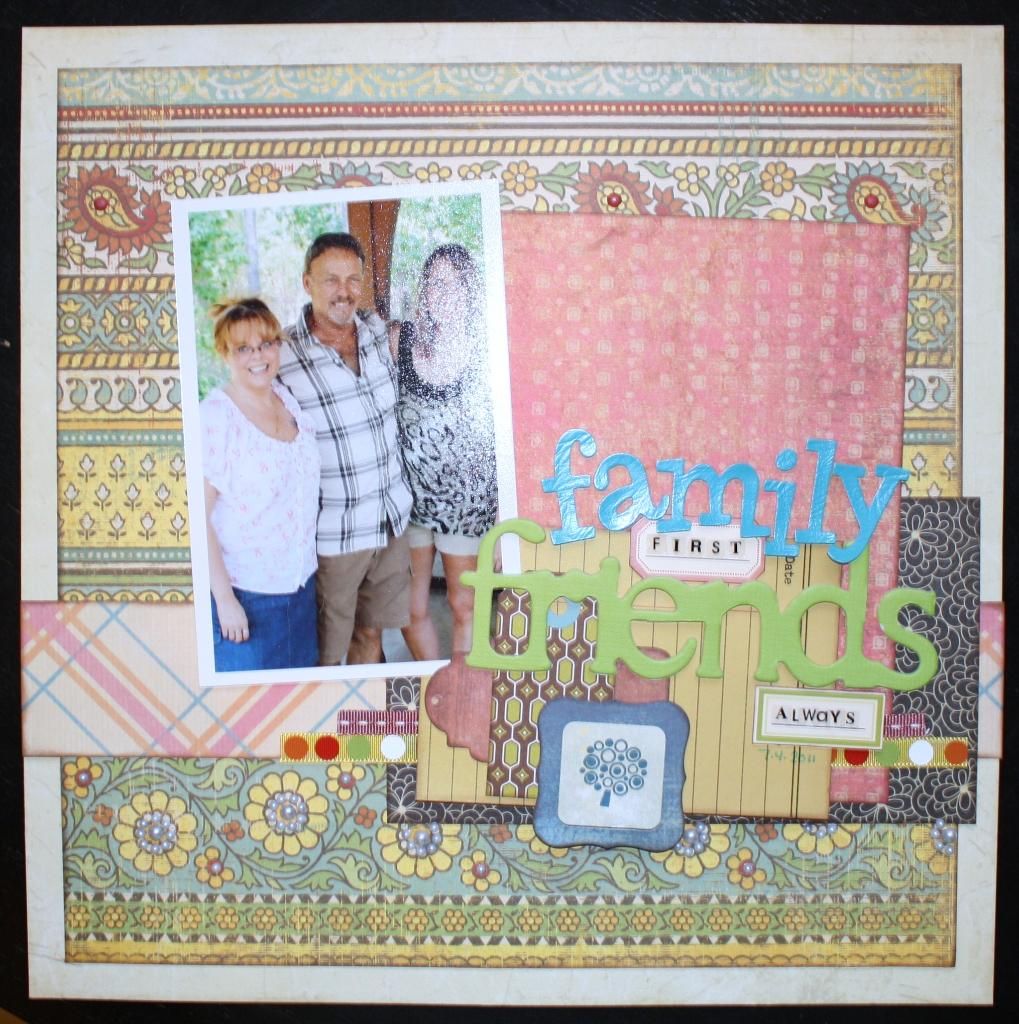 The chipboard friend title piece has been in my stash for a very long time!
I love all the layering here. I turned a library card journal spot on it's side as the base and used a couple of tags as well as the little stamped embellishment that I made a while ago.
I added a little pearly bling to the bottom just for some extra texture.