I'm pulling another one out that I made in June.
It's another family reunion layout, and yes, I'm nearly at the end of all these layouts from my family reunion. I think I have a couple more layouts from then and then I'm done with them.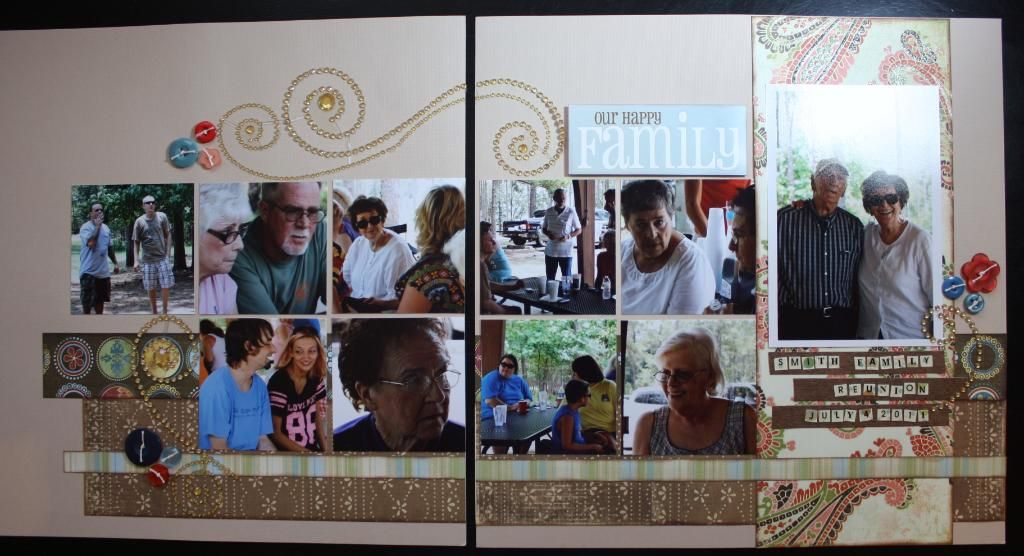 This layout is based on an AD sketch, I love her sketches because I can get soo many photos on a 2 page layout! I love that I can get by with using scraps from other layouts with alot of her designs as well because some sketches have a minimum of pattern paper.
A few little buttons and a bling swirl that I cut apart.
This is a bit of the bling swirl that I cut apart.
Sticker title is popped up.
More of the cut up bling. I also used some little black transparent letter stickers and put them on scrap paper and then cut them apart to give them a tile look.
That's it for today.
Thanks for visiting my blog today!!!