Last week I showed a layout that I made using leftover journal spots.
This week I have one that uses leftover pattern paper with the same pattern.
I remember making the other layout for a challenge over at Scrap~n~Chat and then worried that it was so different that it might not fit the parameters of the challenge, so I made this one.
Now ask me if I ever posted the layout to that challenge?
Nope....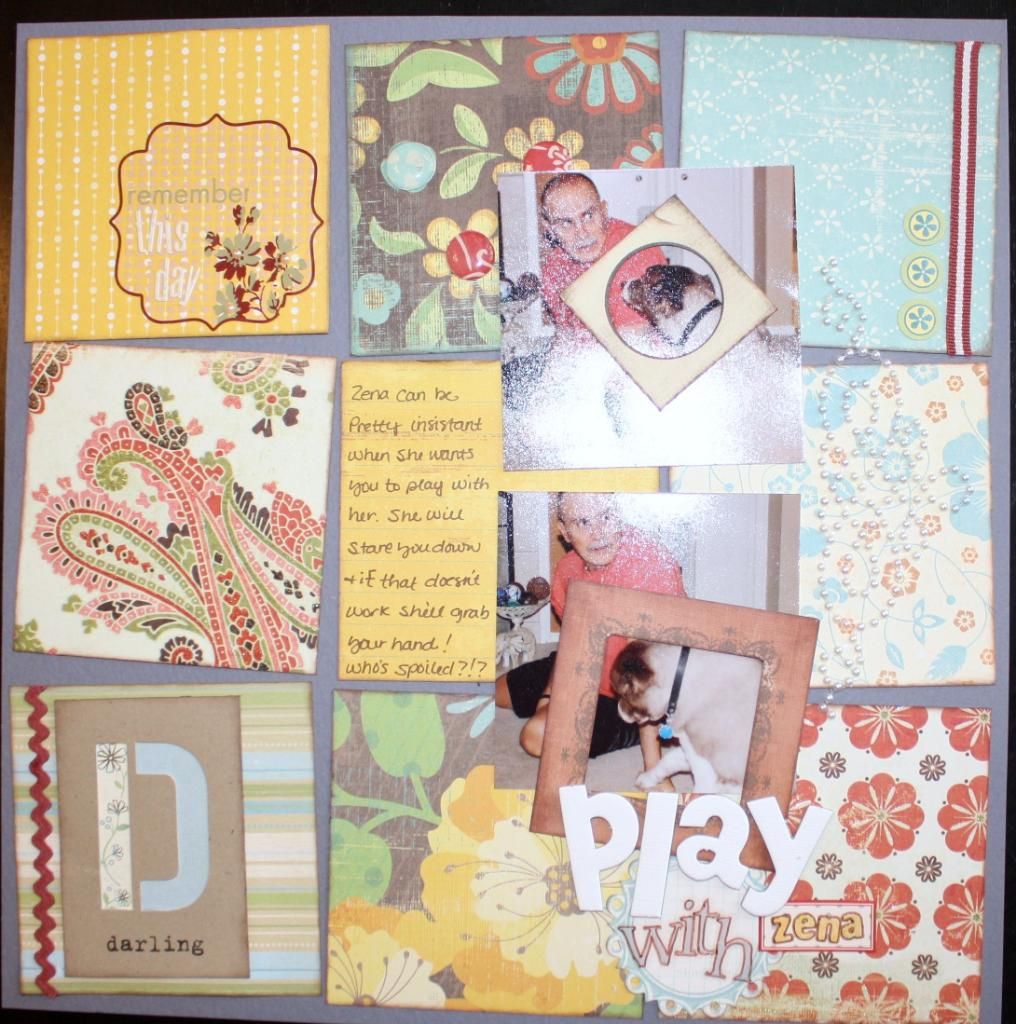 That cut out letter D started to go on a different layout, but it didn't work like I wanted it to so back into my stash it went, only to be pulled out several more times without being used. It finally found a home on this layout.
I layered letter sticker on top of this rub-on embellishment as well as added some pearly bling to the flowers.
More epoxy embellishments that have been in my stash forever!
Here's a close up of that darling letter D!
LoL!!
A pearly flourish added some oomph to the right side.
I outlined the pale grey alpha and the small yellow alpha, not sure I like the outcome so much, it looks a little sloppy to me, but at least you can see the letters better.
Don't you just love that look of complete adoration?
That dog thinks Mr Gulley created the world!!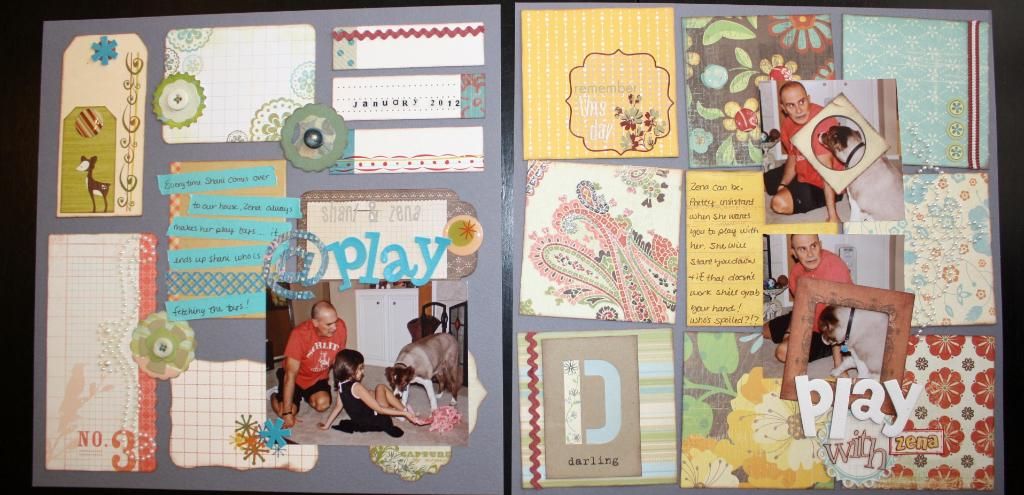 Just for comparison, I put both layouts together so you could see the similarities and the differences.
I must say I like them both but I really like the one on the left.
I wonder if it's because it was such a stretch for me to complete!
That's it for today!
Thanks for visiting my blog today!!