I've been sorting and cleaning and doing a little reorganizing. I've put all of my small paper pads together so that when January rolls around I will have them all handy in one place to make doing project life easier.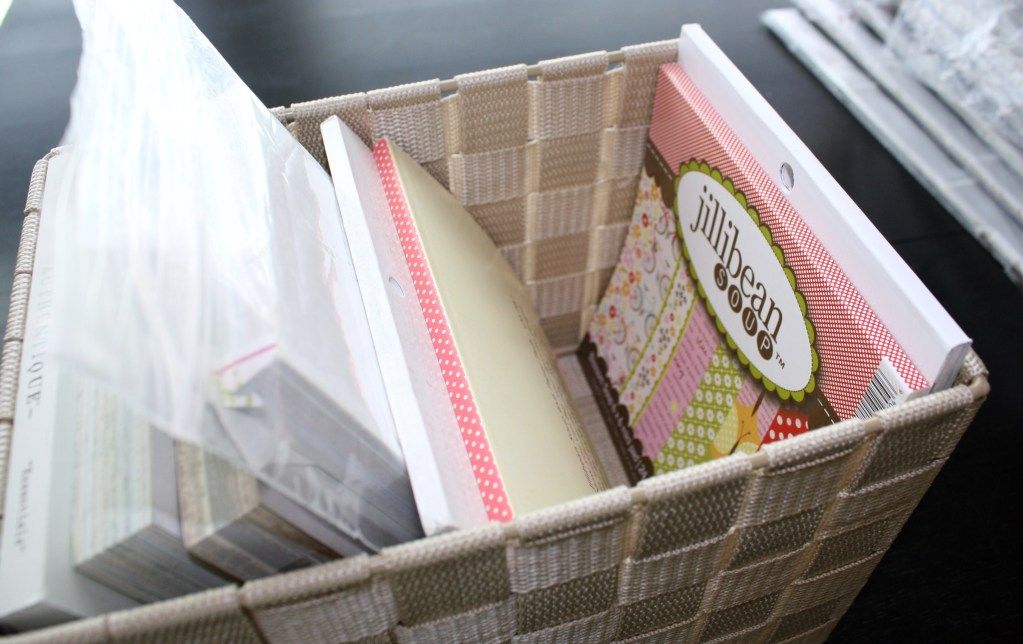 As you can see above and below I have 6x6 and 4.5x6 paper pads in this basket.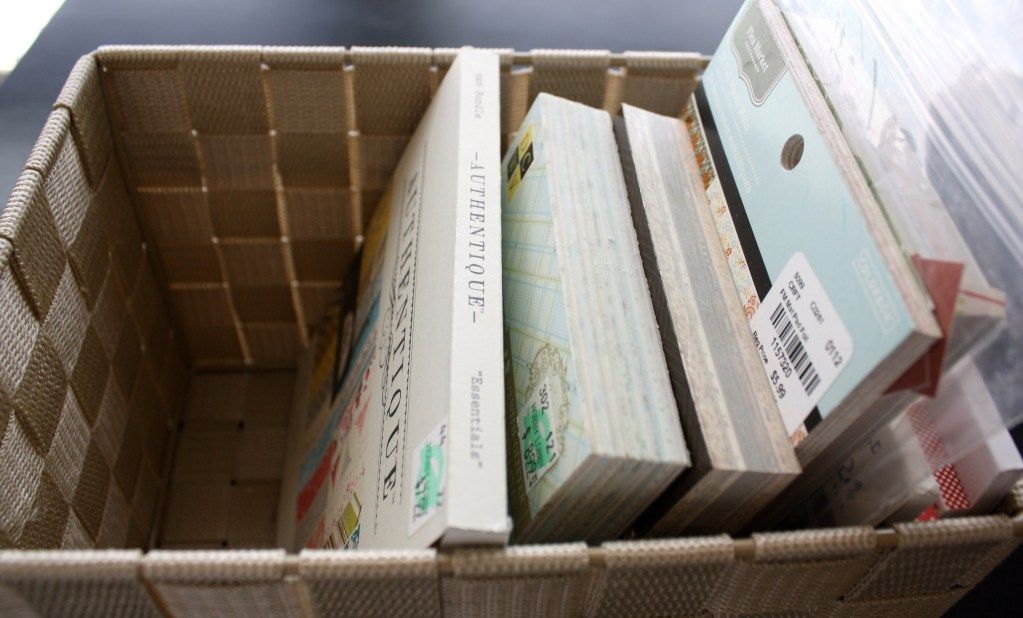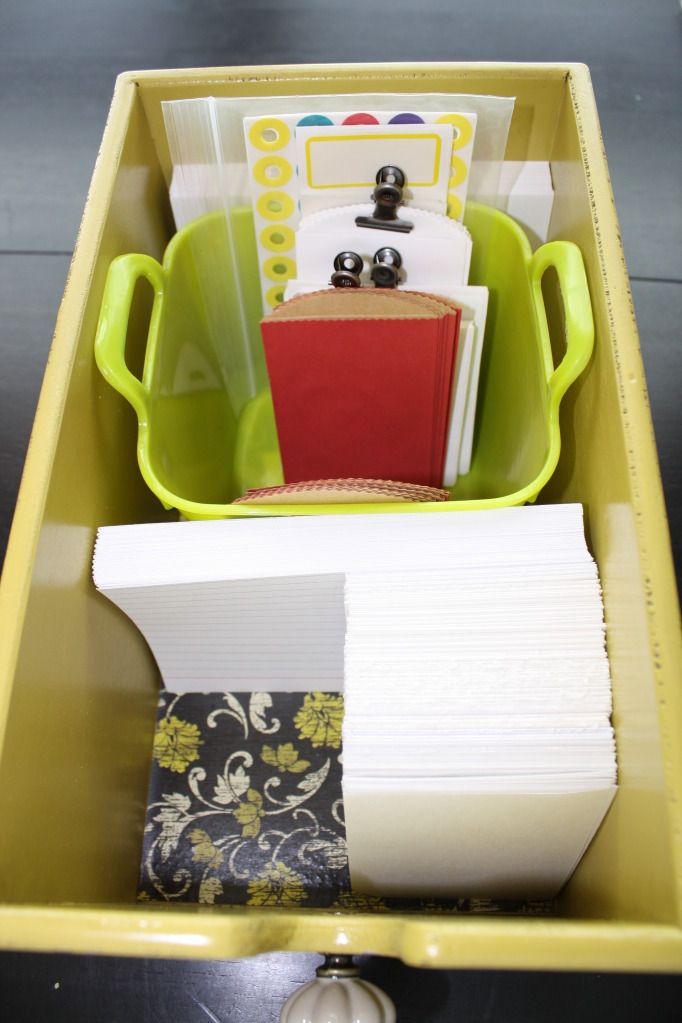 This is a cute little box that I bought at HL to hold some of my PL stuff! I went through all of my white paper scraps and cut all of them down to 3x4 cards, I didn't count but I thinks it's about 2.5 inches high. the little green basket is from target dollar spot and I figure it can hold random labels and bags, just random stuff!
I even tossed in tome 4x6 index cards that I found when I cleaned out one of my office drawers.
I still have lots of sorting to do but it's coming together.
Thanks for visiting my blog today!!!