I have struggled to use more of my scraps like I'm sure many people do. I finally broke down and cut most of them into 4x6 pieces with the intent to use them for project life next year. I kept all the larger pieces of cardstock and some of the pattern paper that I know I will pull out and use but the rest was fair game. I didn't take any before pictures or pictures of the trash pile but I did take several pictures of the completed project.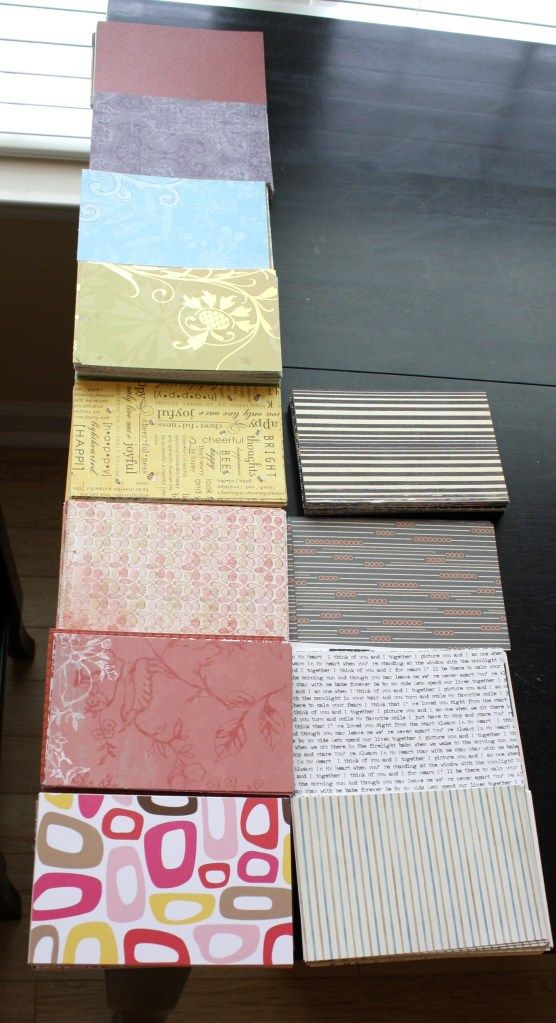 Really they are lined up in color order.
Side view, you can see some stacks are much larger than others.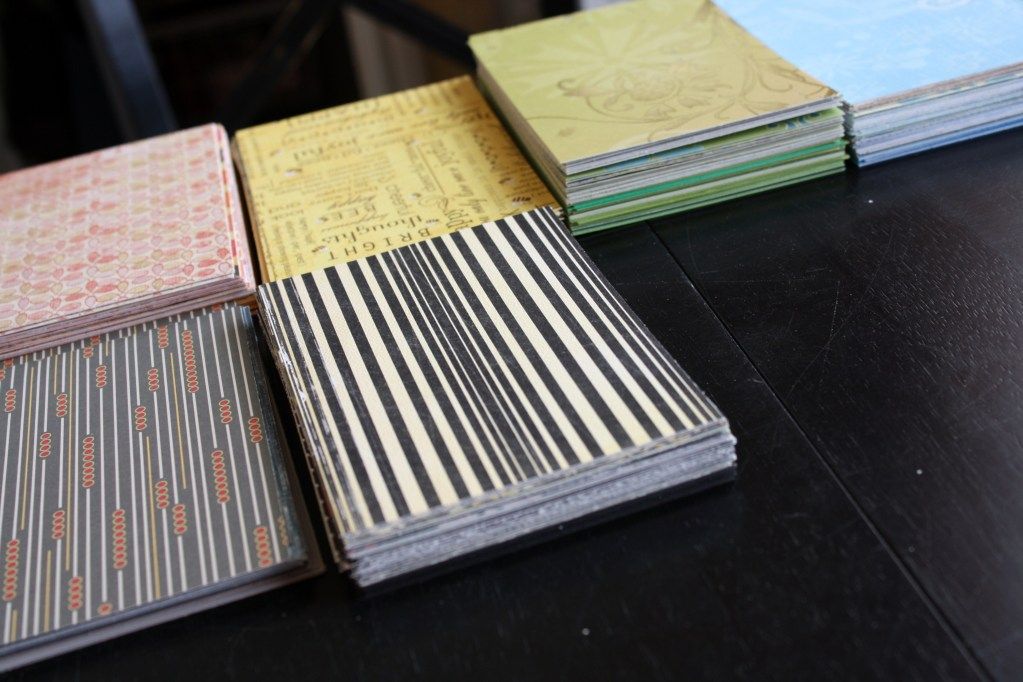 Just had to get an even closer view.
Final product is 8 inches worth of 4x6 scraps. Each color grouping is patterned paper followed by cardstock. I bought this little basket at target a while ago, I had planned to do this earlier in the summer but just got too overwhelmed with school and life to get it done till now.
I made colored tabs for each color section.
Here's a better view of the tabs, the only other thing I've been thinking about doing is making holiday tabs.
I have been thinking about doing a project life album next year and just can't wrap my brain around buying more paper...so I thought I would cut up all my scraps now and start making different elements to use in it. I figure it may work out better to get as much done before the end of the year as possible since I will be doing my clinical hours, taking classes and working full time starting in January.
Thanks for visiting my blog today!!