Several months ago I put together a kit for the
Counterfeit Kit Challenge,
after I finished making all the layouts I wanted to with the kit I had leftovers to contend with, so I decided to make a layout using up lots of journal spots and tags that I had leftover.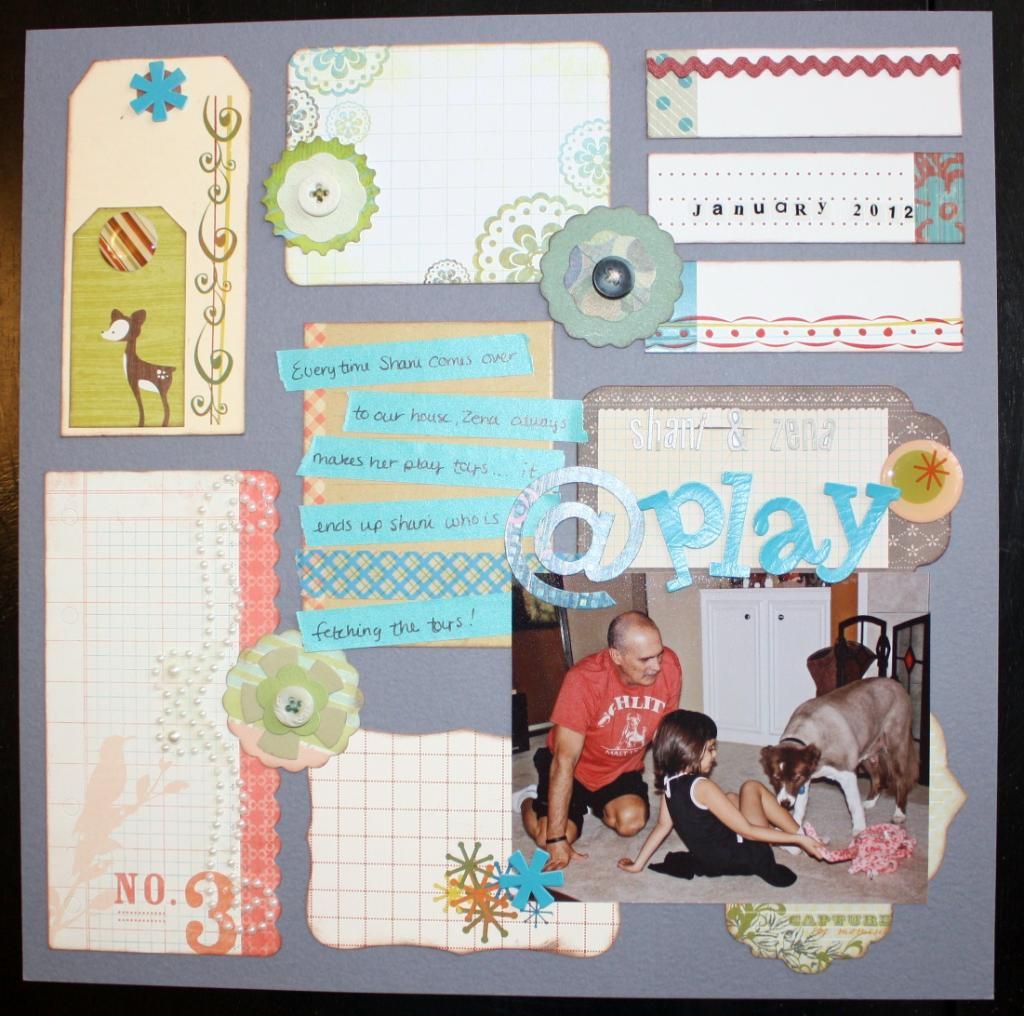 For me this was a bit of a challenge in itself. I love journal spots but to make an entire layout from them....
I used tags on tags, rub-ons, button flowers and stickers to dress up some of the tags.
I even used a pearly flourish to add some dimension and for my journaling, of course I didn't just write on a journal spot...I used washi tape applied to a journal spot to journal on.
More rub-ons and stickers to embellish.
I love mixing alpha's to make titles.
Ribbon, stickers and rub-on's add the finishing touches to these little journal spots.
That's it for my layout...how about a question
Have you ever made a layout using journal spots as the main feature?
Thanks for visiting my blog today!!