LoL!!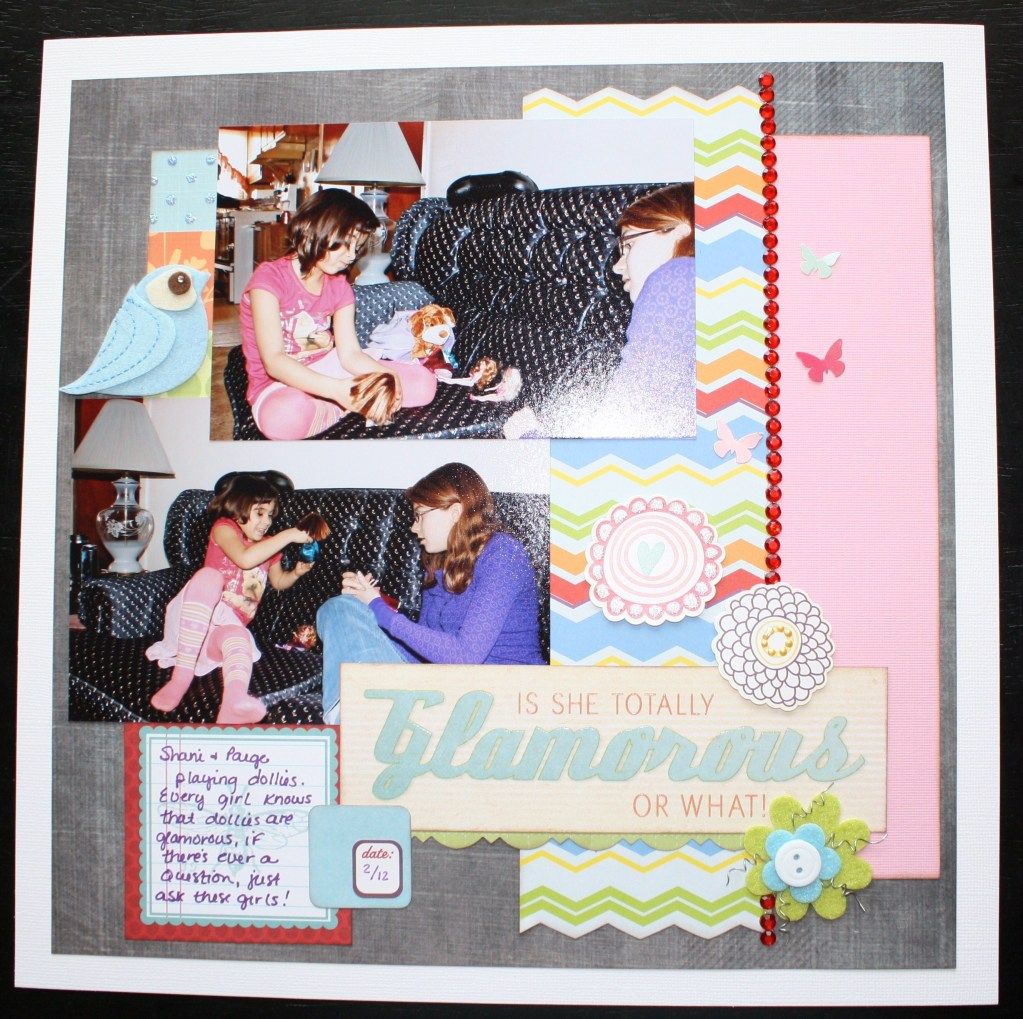 You can hardly tell it but I added some stickles to the little dots on the light blue patterned paper.
I added some liquid pearls to the center of the purple flower and some clear glitter stickles to the pink flower.
The title is from one of my pattern papers, I cut out this piece.