Hello friends...it's been awhile! School is finally done and I have finished up some projects I was working on for Christmas. I still have a few more to complete but I don't feel like just my nose is above water now! LoL! So I have lots of posts nearly ready to share, I've taken lots of pictures and uploaded them, now I just have to write something to go along with it all.
Thanks for sticking around and waiting on me...I'm hoping that my life won't be as hectic this next semester so that I might get to post more frequently!
One afternoon I had the urge to be creative but didn't really have the time to work on a layout so I decided to make a card out of scraps from my August CKC kit.
I used the new sketch book
"Make It from Your Heart" Vol 1
from CTMH. It's well worth the $7.95 price for 48 pages, with the 20 double page layouts, 2 single page layouts and 12 card sketches. Nope I don't sell CTMH...but my dear friend Audrey Key does and I have linked her above if you want to order one of these fab new sketch books!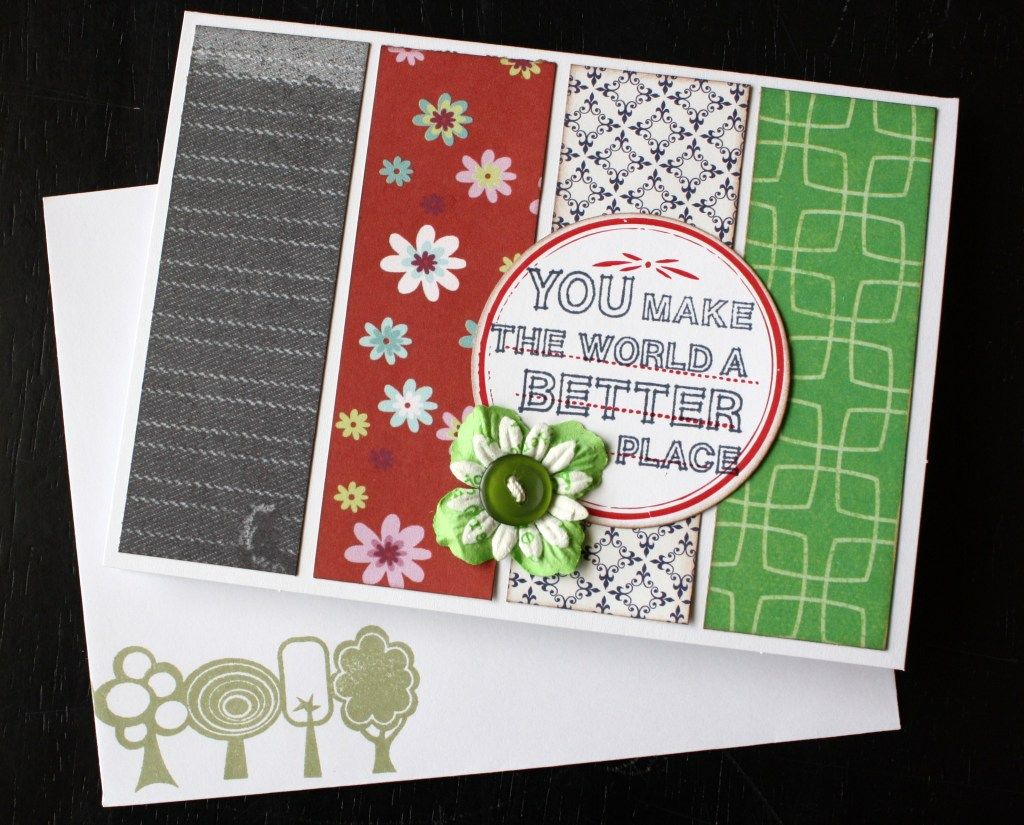 The inside is blank for now and I stamped the trees on the front of the envelope.