This is layout #7 from my
January CKC kit
...I am soo killing this kit! Well at least all the paper in it, after this layout I don't have any more solid sheets of paper, only scraps! Feels good to use up some of the stuff that has been in my stash for years.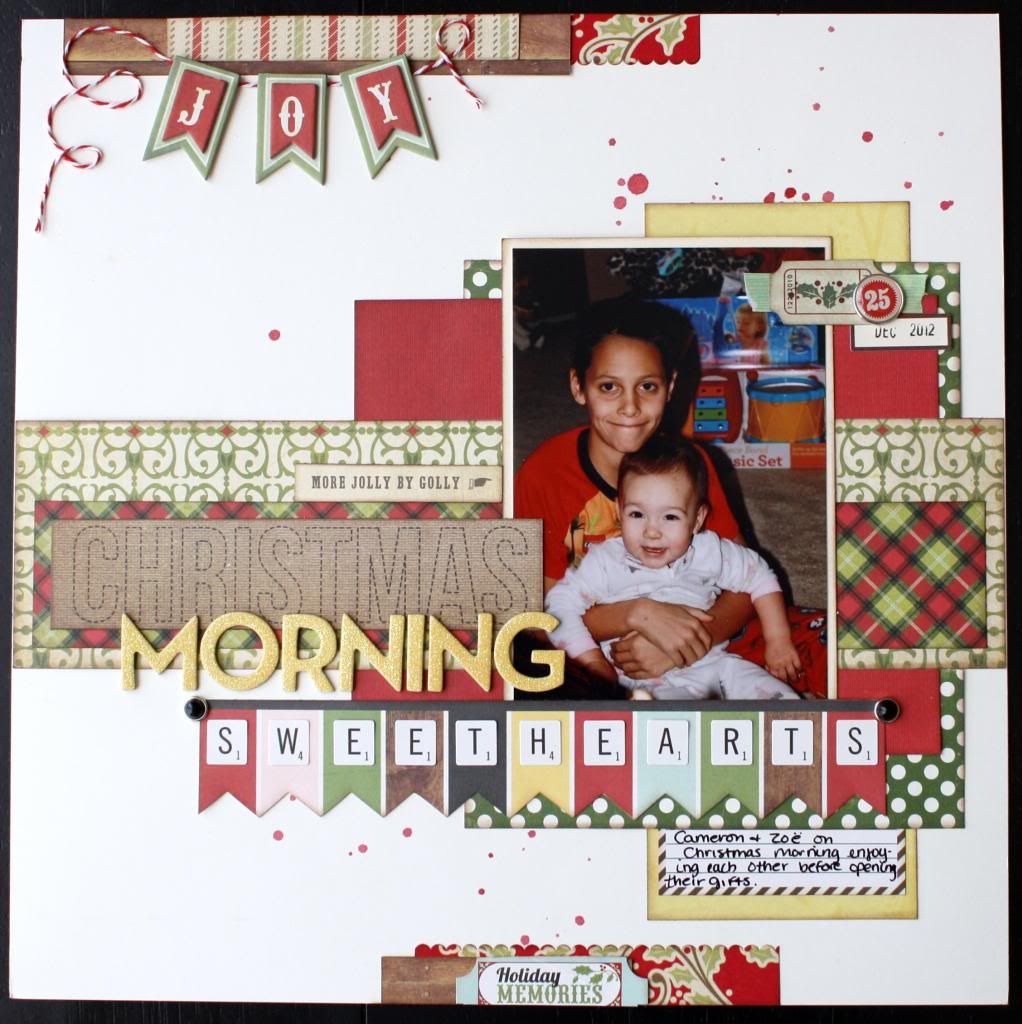 I added a piece of cardstock to this layout since I have already used all the cardstock I initially included in the kit. I also used another piece of the cream cardstock that I had already cut into for one other layout. I was inspired by
Sketch #244 at Creative Scrappers
for this layout.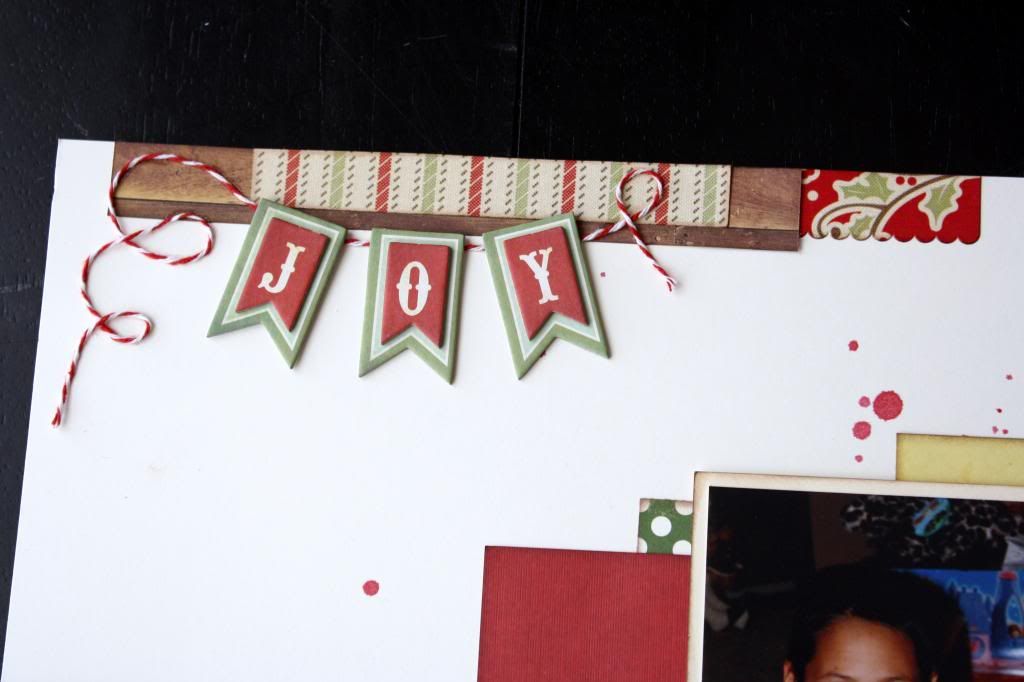 I added the red twine for these pennants and the little stripped piece and the red with holly leaves have booth been in my stash for over 5 years.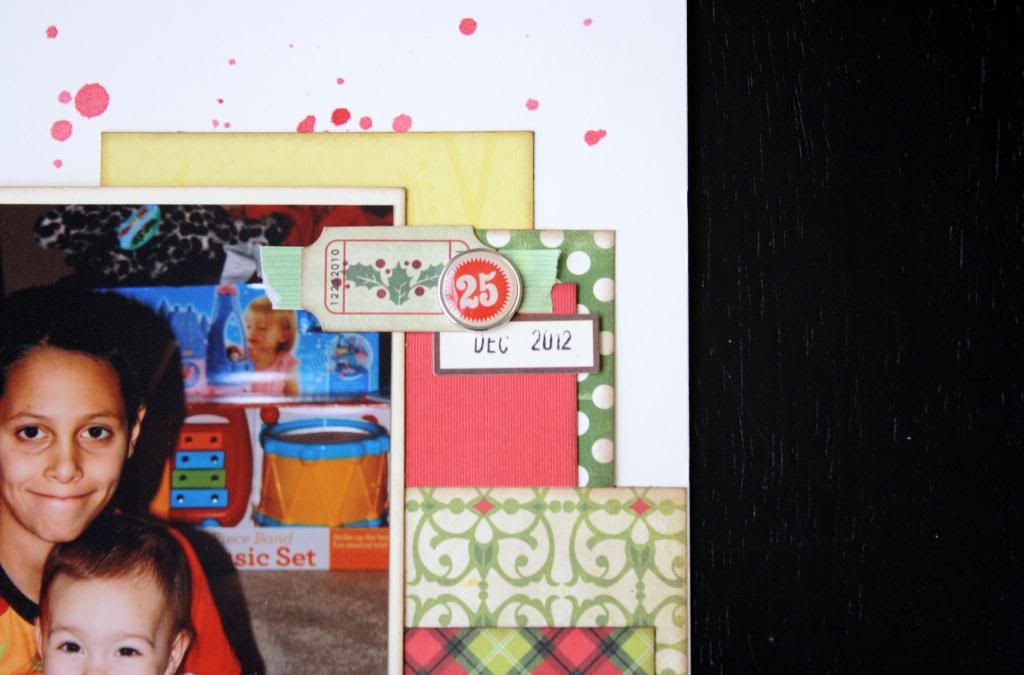 I used my red smooch spritz to splatter the background cardstock. On this cluster I used another ticket, washi tape, a brad and a sticker that I stamped Dec 2012 on.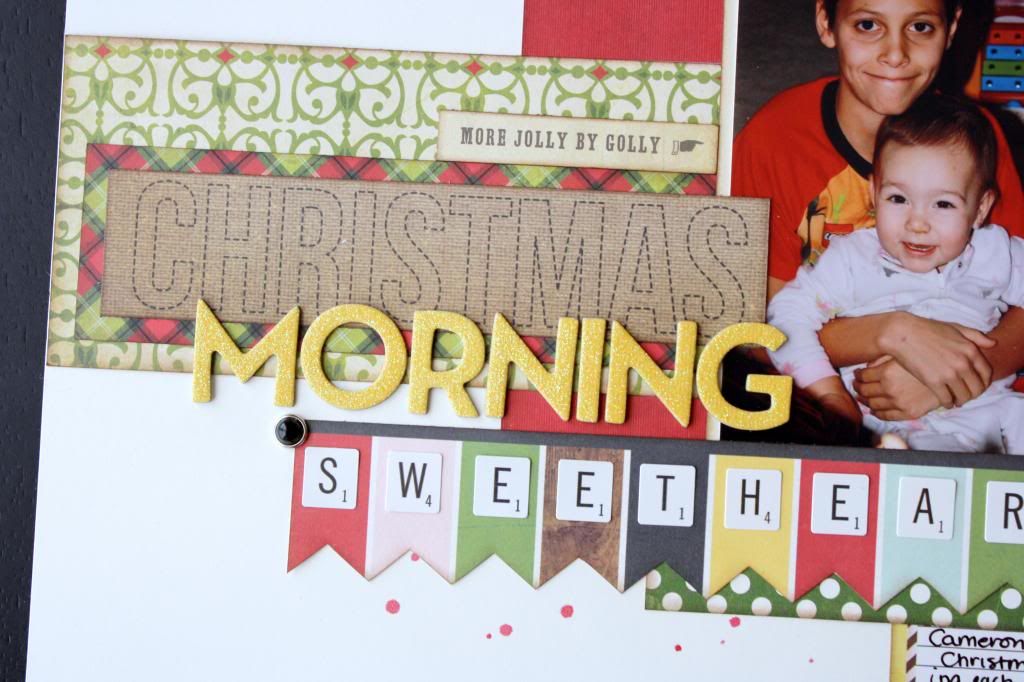 I finally cut into my last solid piece of paper, the cream and green with red dots, for this layout. The Christmas tag was part of a 4x6 piece that I had pulled from my stash. The banner paper is from the cut apart strip paper and I added the letters. That little piece over the title that says more jolly by golly was part of the branding strip on one of the pieces and I thought it was too cut to toss.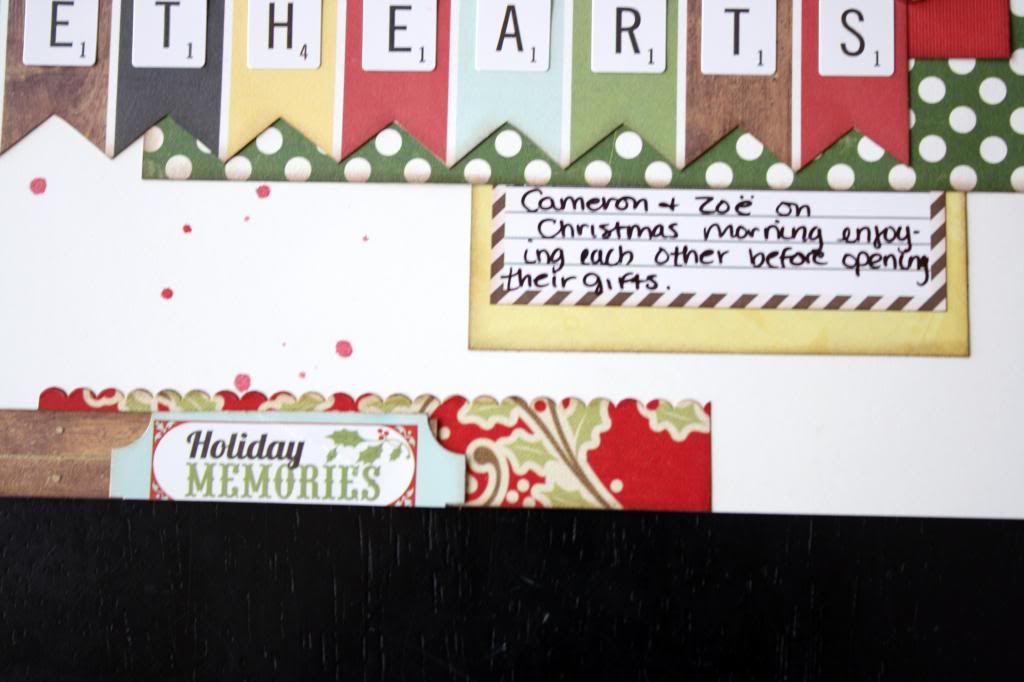 2 more stickers added to the bottom, one to journal on and the other is the holiday memories one.
Thanks for visiting my blog today.