This is another layout using my
January CKC kit
and a sketch from
Stuck
.
Joshua is my oldest son and has kinda been going through a life crisis for the past 2 years, I'm hoping that he is finally on the road to healing! During the last 2 years he has avoided the camera and I just happened to catch a shot of him that I absolutely love!
Joshua
I used a wood grain patterned paper as the base of this layout, I was going to use it to cut some faux wood pieces out of and then decided against it.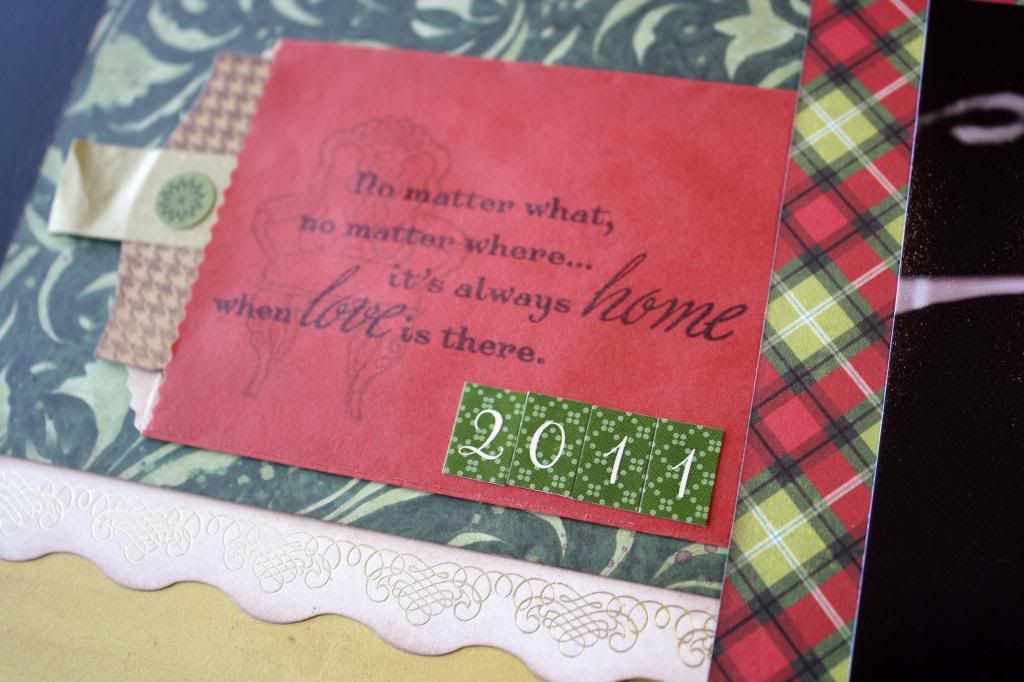 The little bag is where I decided to hide the journaling and I stamped the chair and sentiment on the front of it.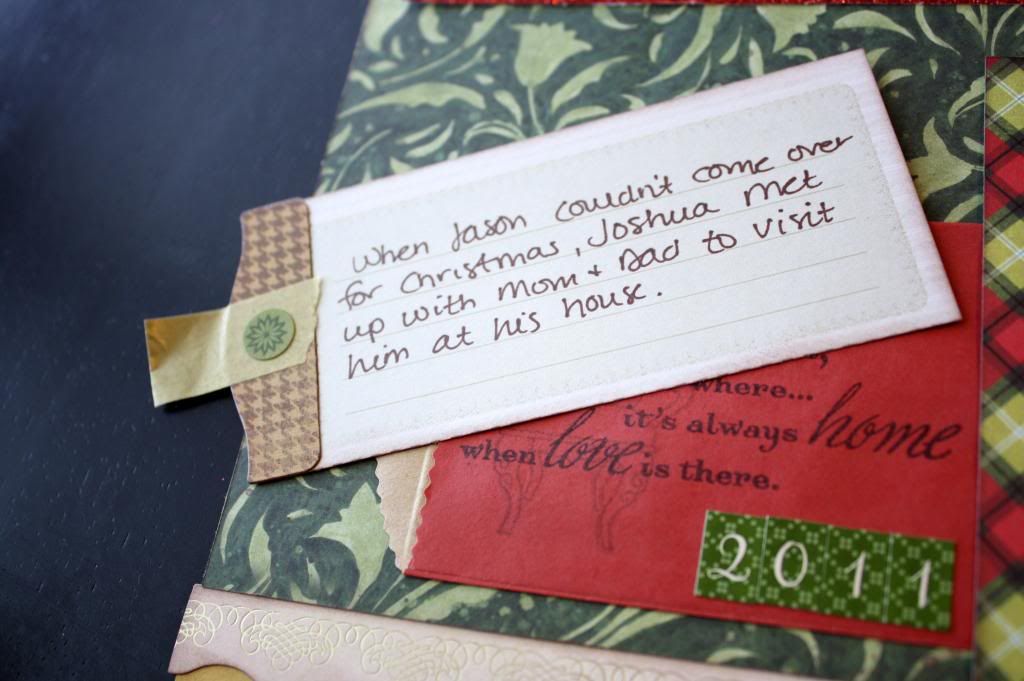 Hidden journaling.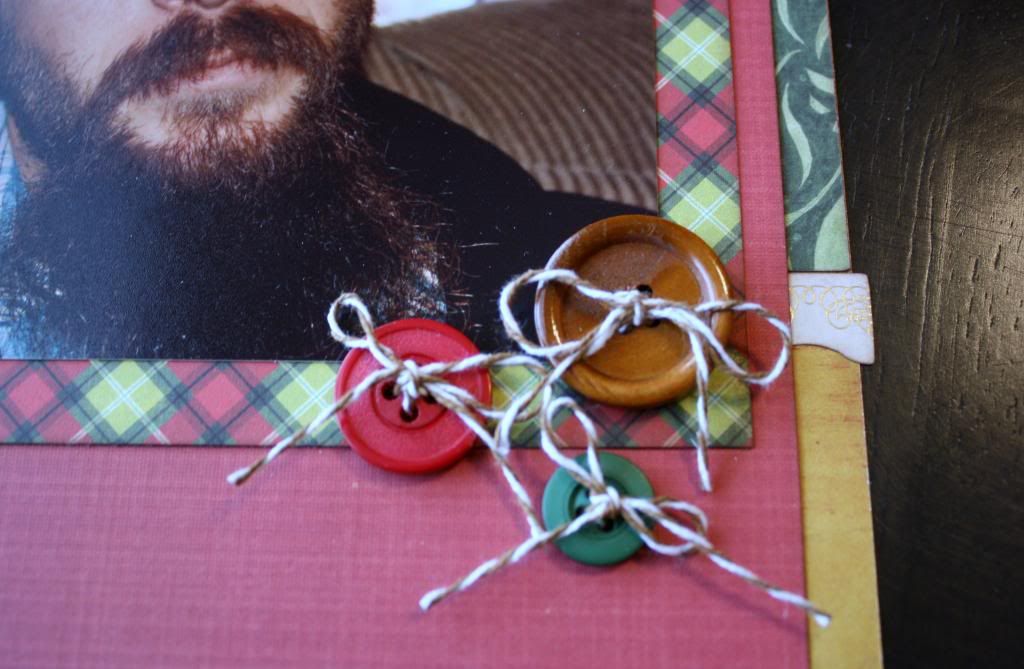 Was able to use some more buttons. I added some twine to them because I just can't stand to see buttons without threading! LoL!! It's my OCD nature!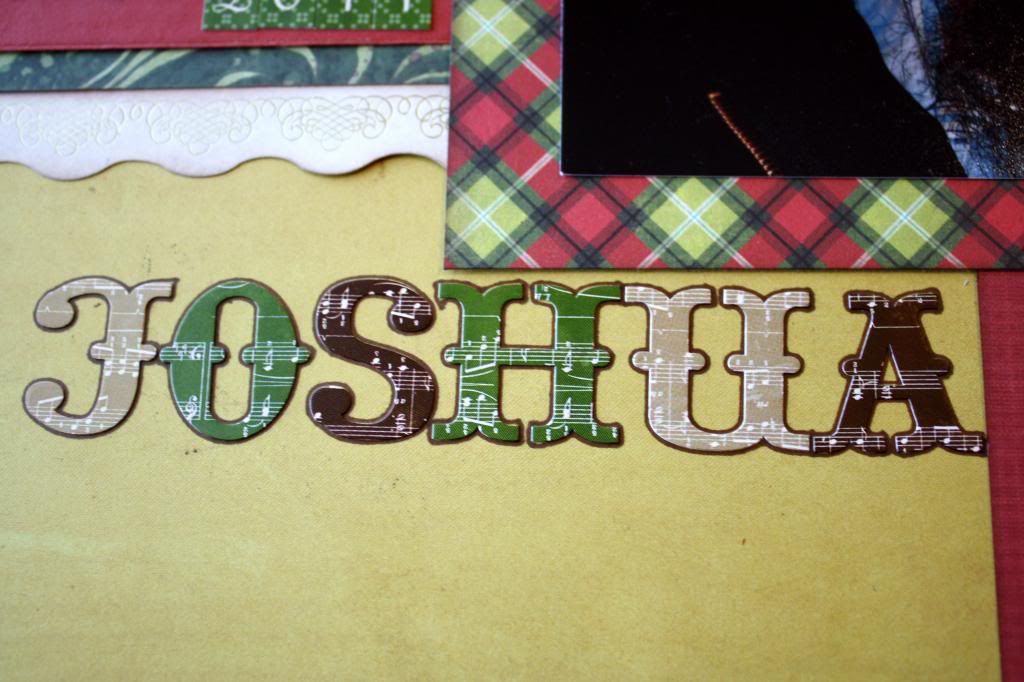 I used a sharpie to outline his name to give some depth to the letter stickers.
Thanks for visiting my blog today.