This is layout #9 from my
January CKC kit
, I may have enough to make 1 more layout or a couple more cards, I'll just have to see what kind of sketches I can come up with. I did add the kraft cardstock to this layout.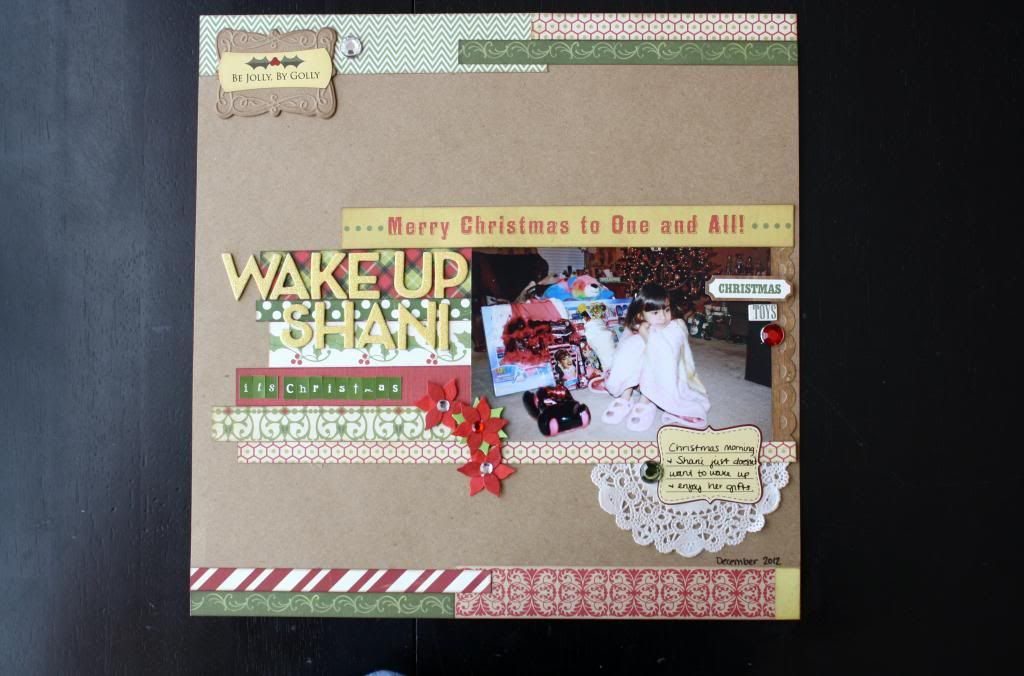 Sorry I forgot to crop this before I added it to by album on photobucket! Shani woke up on Christmas morning all on her own and came into the living room and sat down in front of what was obviously her Santa loot and just stared at what Zoë and Cameron had. Grumpy grabbed her monster high car and dolly and tried to get her attention, but she was lost in space! She's obviously like her Sweetie as far as morning go!! This layout was inspired by
Shimelle's Glitter Girl Adventure #12
, I'm sorry I don't remember who posted on the CKC blog about being inspired by this video but I jumped on the band wagon for it because all I have is basically scraps to scrap with from this kit now.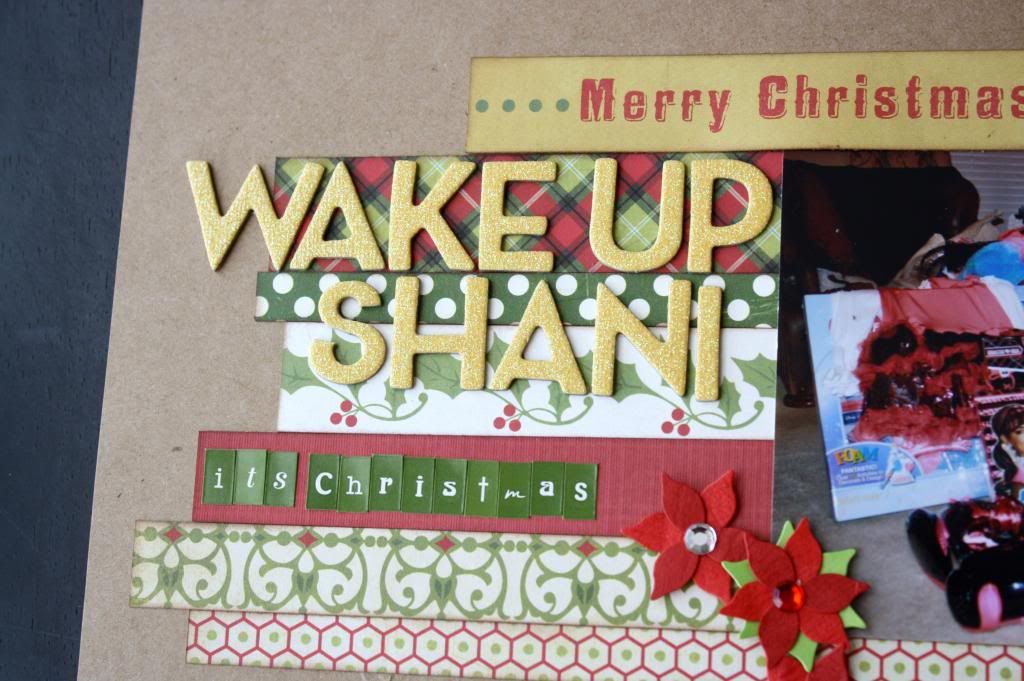 I used a border strip out of my package of them, they are leftovers from years past but I do have some new ones this year, to cut up the top strip with Merry Christmas one and all. I also used a strip from the strip paper to cut out the one with holly leaves and berries on it.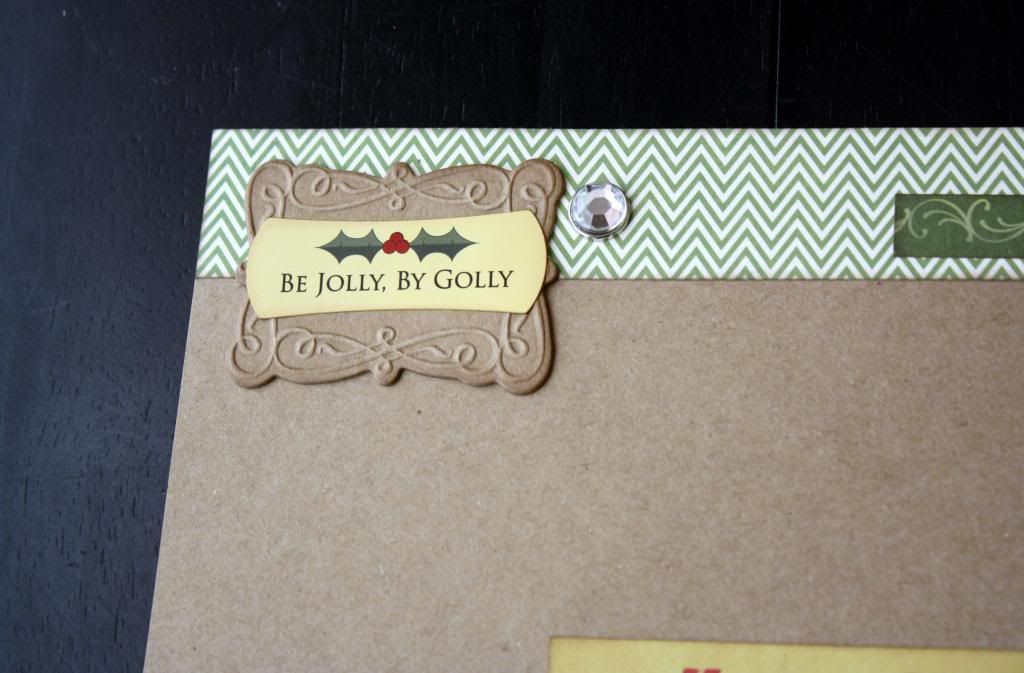 Another border strip cut from the sheet for the chevron pattern. I'm not entirely happy with how this corner came out, but it's done so I'm not complaining (much anyway!). I have to add that the green strip along the top is several years old and an old CTMH border strip.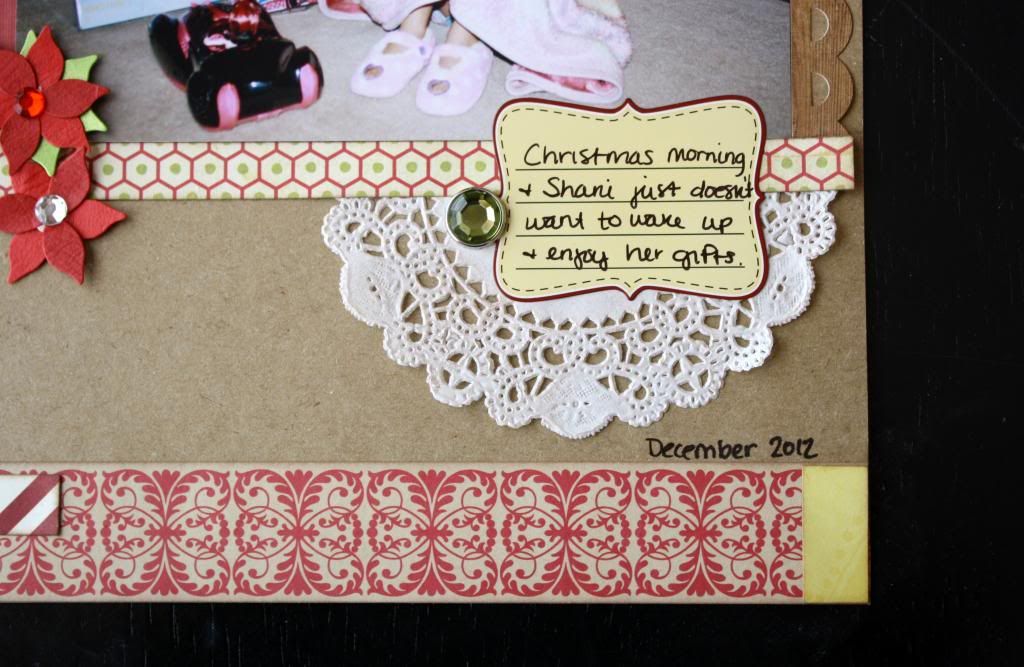 I used paper tape along the bottom and the other half of the doily I cut out for one of my first layouts or cards.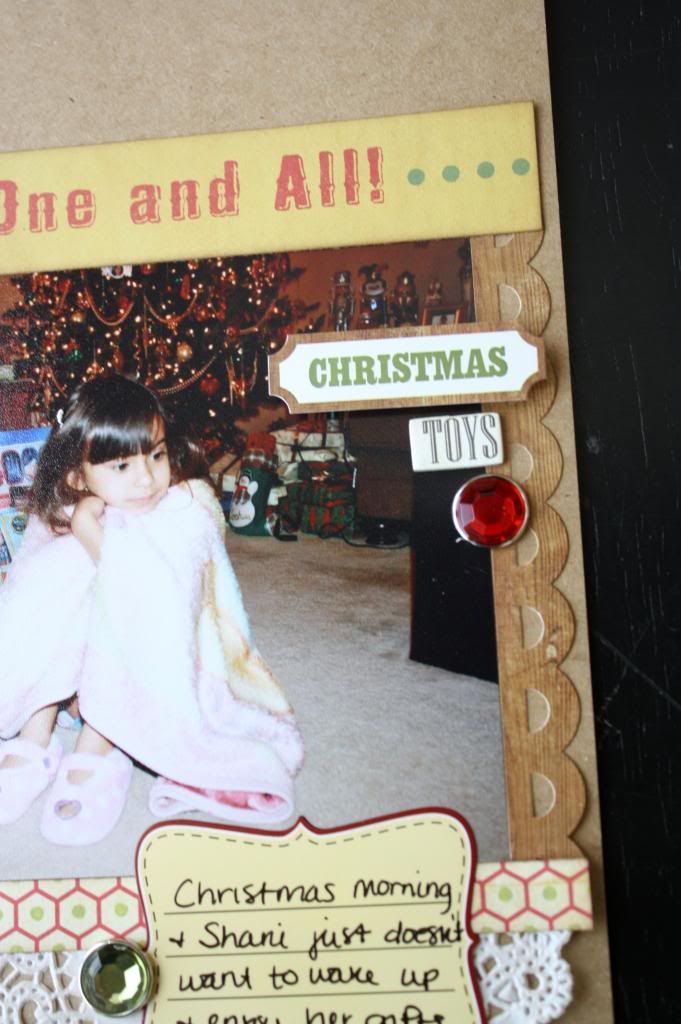 I used the other half of a border strip for the right photo edge and added the toys sticker and Christmas chipboard piece.
Thanks for visiting my blog today!!