I have been posting layouts that I call cheaters on Sundays recently, I just wanted to take a minute to show you where a cheater comes from. This is a layout I made for a class at the GASC last summer. I didn't have any photos that fit the layout when I made it so I brought it home and put it into my unfinished layout album. It's keeping company with about 30 or 40 other layouts, some double pages, some single pages.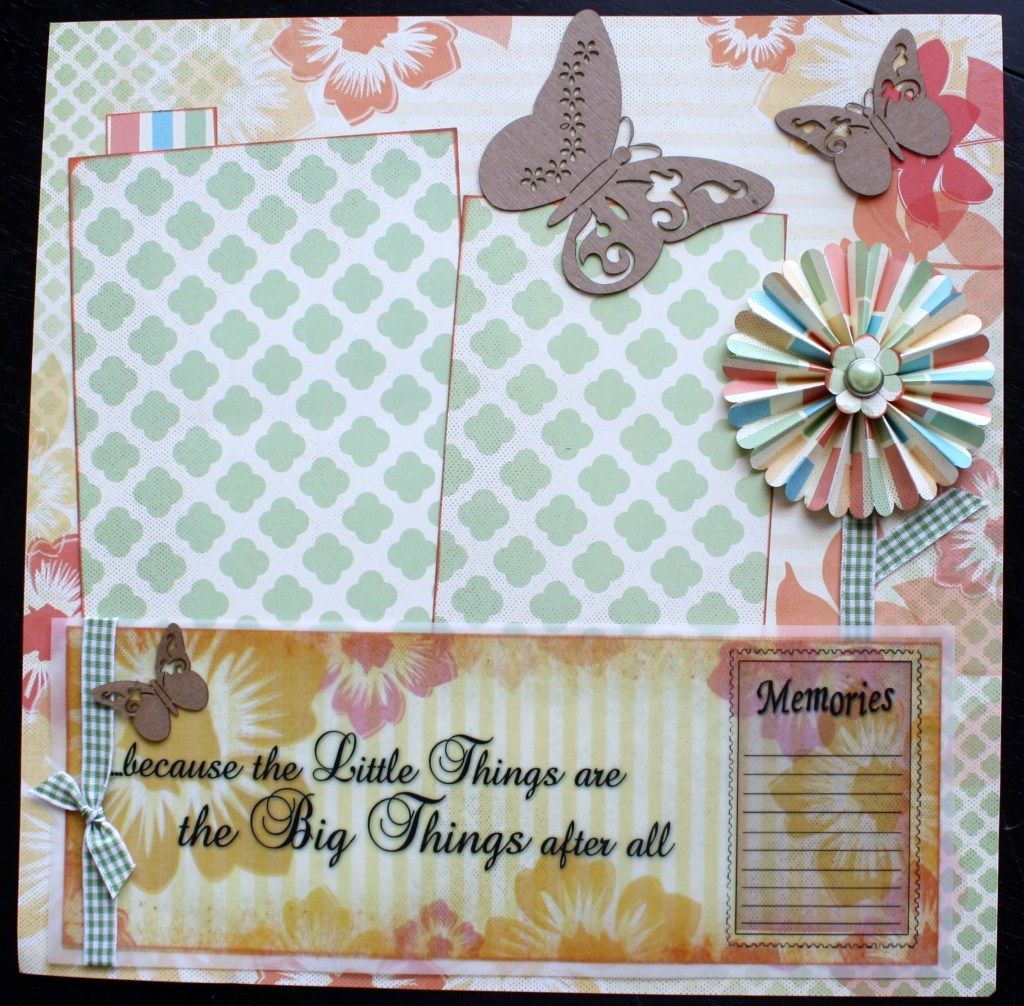 The class was a quick quotes class and I just love how it turned out.
Those chipboard butterflies are spectacular and unfinished they look like wood veneers, or so I think!
Love this quote!
And a place for journaling!
So that's how a cheater starts, when I come across the right photos I will glue them down and post it again with cheater in the title.
thanks for visiting my blog today!