Several months ago I went through a lot of my pre-made layouts and added photos. I call these layouts cheaters because most of the work is done. I just added a title and a journal spot for this layout.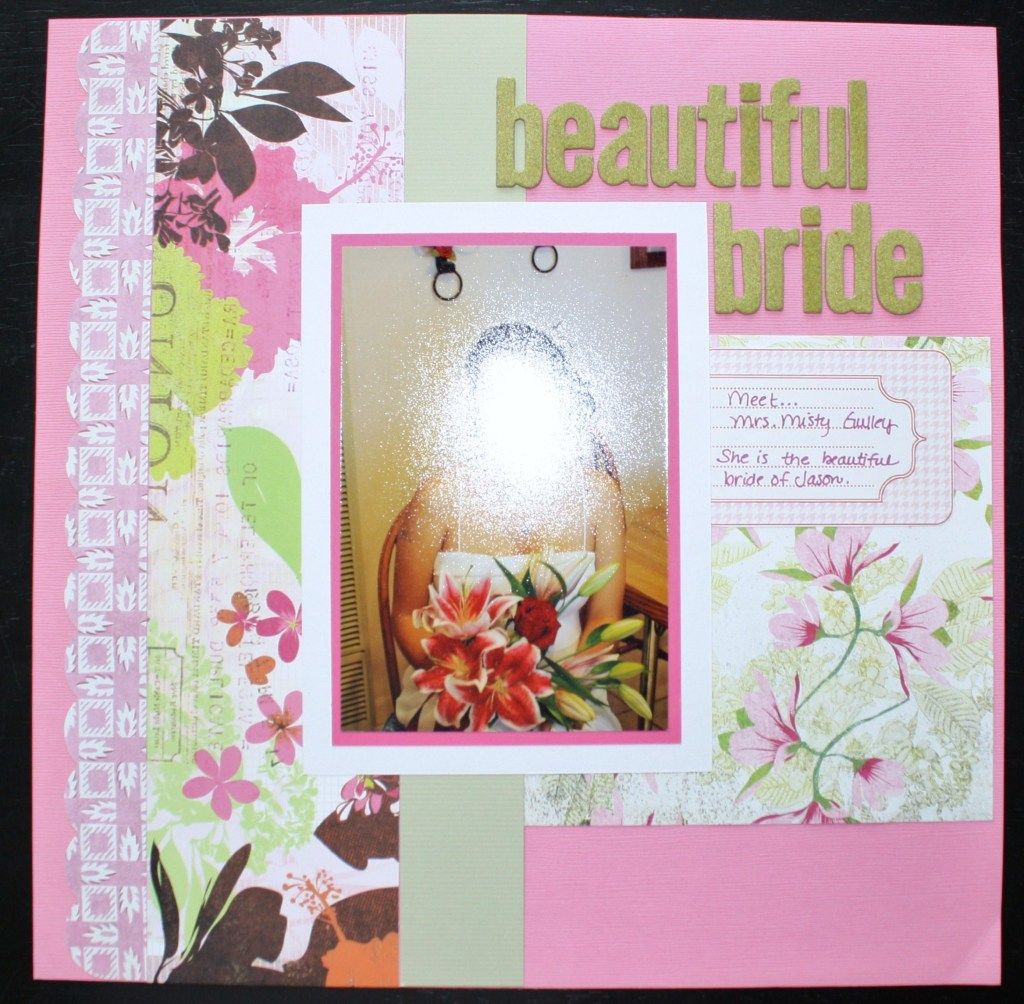 Sorry about the glare on the photo, I forgot the flash was on and there was no way I was going to retake it, you can sort of see her face in the photo below.
The journal spot is a freebie from the Internet.
Thanks for visiting my blog today!!