I started following a blog called
Always Playing With Paper
, they give challenges every Monday to make a Christmas card so that when December rolls around you aren't going crazy trying to make them all.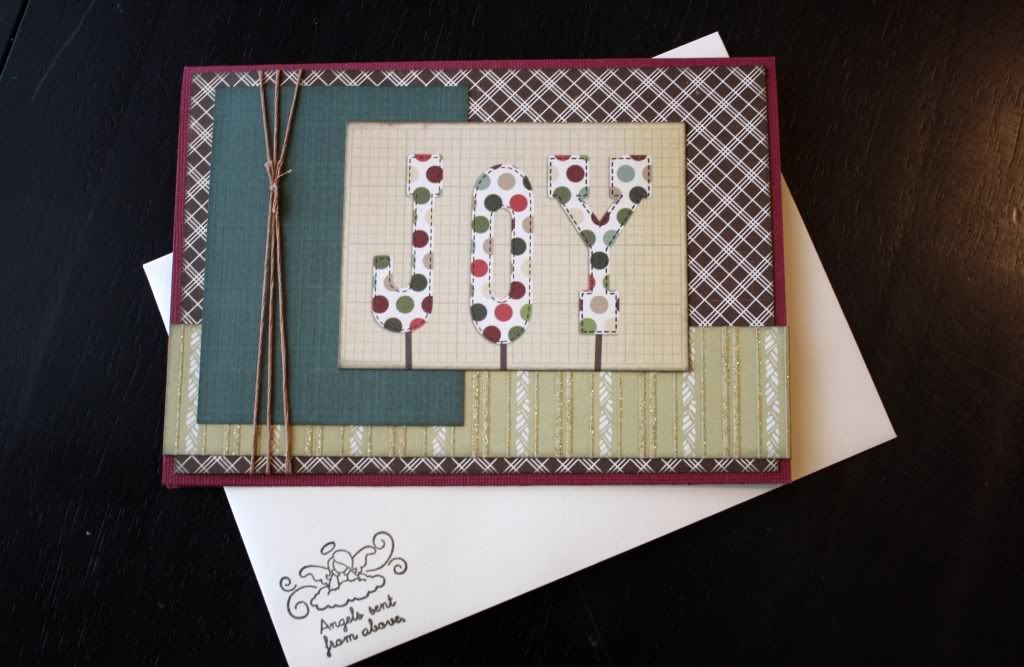 I used Christmas paper scraps to make this card. The envelope has the angel stamp.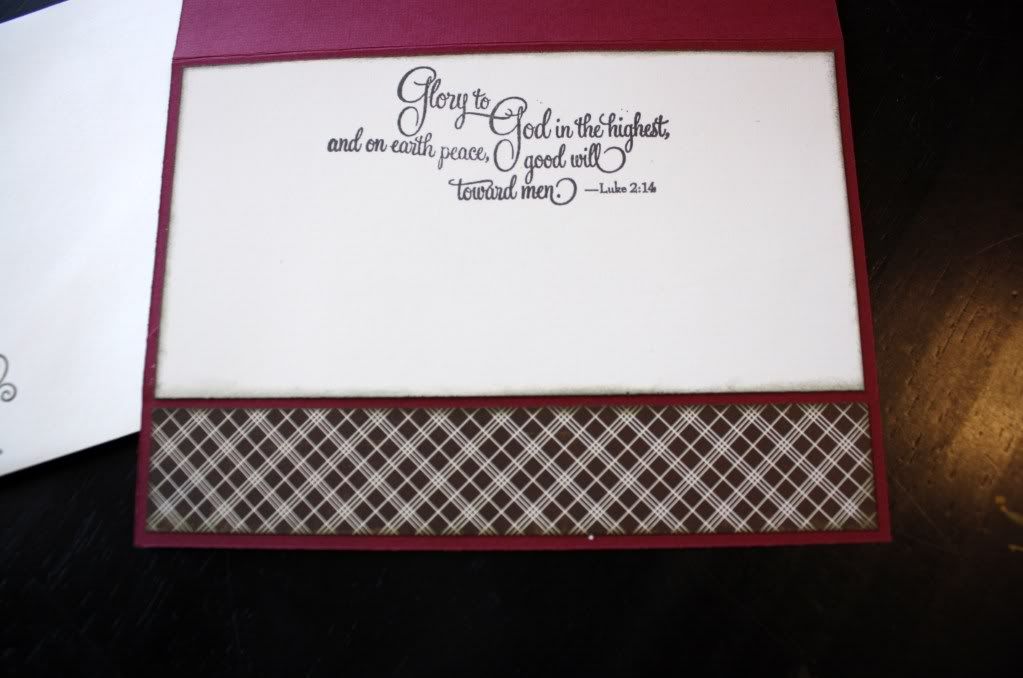 I'm not entirely happy with the way the inside stamping turned out. I initially had a big missing spot in the center because of an air pocket between the stamp and block. When I restamped it I guess I didn't ensure that it was lined up again, but at this point, I'm not about to change it! Calling another one done!
Thanks for visiting my blog today!!