It's time for another
Merry Monday Challenge
Christmas Card, the challenge this week was to make an elegant card. I guess each person's idea of elegant is personal, but after seeing all the design team members matting with sometimes 3 to 5 layers, I figured it must make for an elegant card. LoL!!
So I found a sheet of gold paper in my stash and proceeded to cut it for a mat along with dark green cardstock. The base paper is from SEI and the ribbon is from my stash.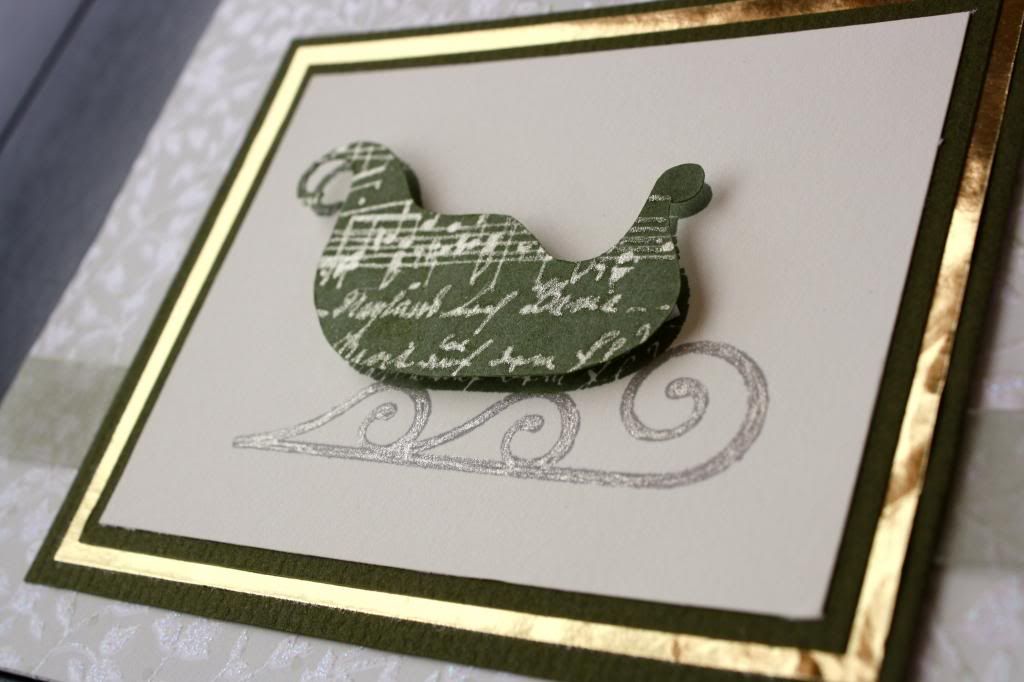 I stamped the CTMH image on the cream cardstock and again on a scrap of cardstock so I could cut it out. On the cut out piece I used a jelly roller glitter pen to trace over the musical notes and the wording, I used it on the sleigh portion that is on the cream base as well.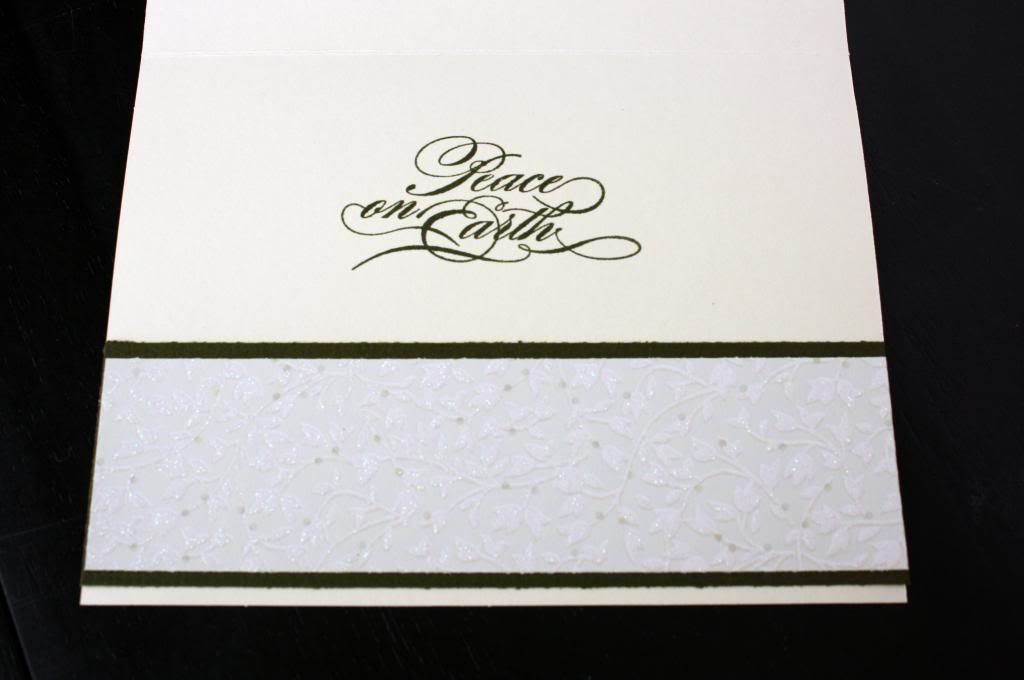 I used the same green ink to stamp the CTMH sentiment on the inside of the card. I added a bit of the glittered paper from the front to the inside as well as the dk green cardstock.
Products Used:
Glittered Cardstock--SEI
Dark Green cardstock--Bazzill
Gold Paper--Unknown source
Cream cardstock--CTMH
Stamped images--CTMH
Glitter pen--Jelly Roller
Thanks for visiting my blog today!!!