This is layout #6 from my
February Irish Soul kit
and I was again inspired by
Tracy or MercyTiara
. I was going to make another photo strip with the pictures on the right, but opted to just place them lined up.
I don't know how many of your husbands, sons, friends or family members smoke cigars but if you have never seen the cigar labels up close they can be quite beautiful. The ones on this layout are not the best ones we have, they are just extras, I'm saving the others for a piece of wall art I plan to make Mr Gulley one of these days, but he has to smoke more cigars before I can do that!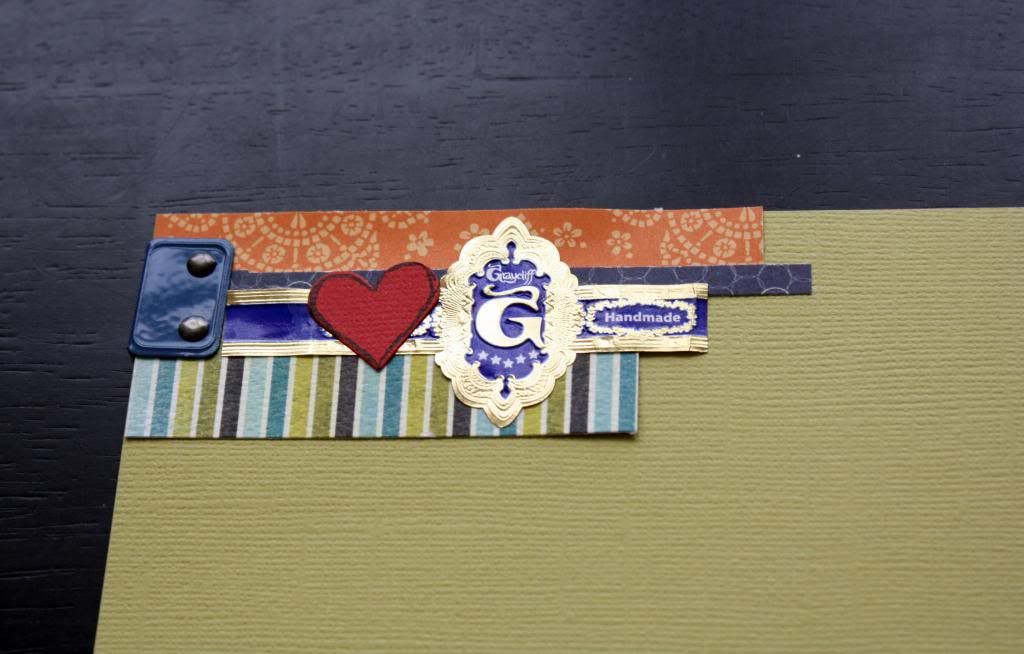 I layered up several scraps of paper along with a metal clip and a heart on top of the cigar band. When I talk about Mr Gulley to our friends I often refer to him as G, his first name is Gary his last name is Gulley and his grand pa name is Grumpy so G covers it all! So the little Love G is a message for him!
I took Tracy's lead by layering multiple journal spots to place my title on and I layered several small journal spots to complete my journaling. I outlined the arrows and hearts on this layout.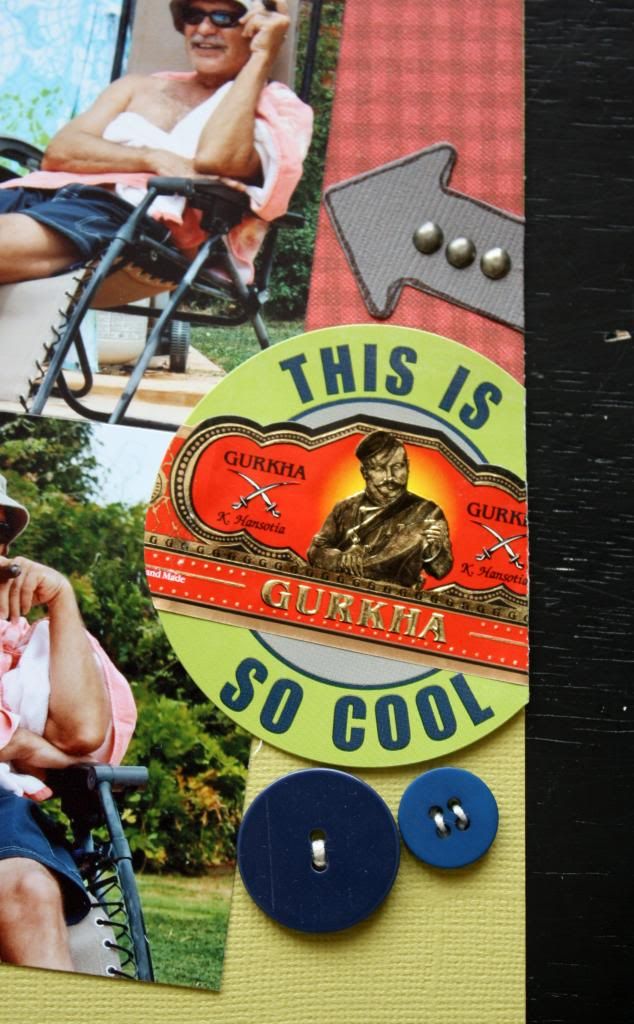 I covered the star in the middle of the sticker with another cigar band.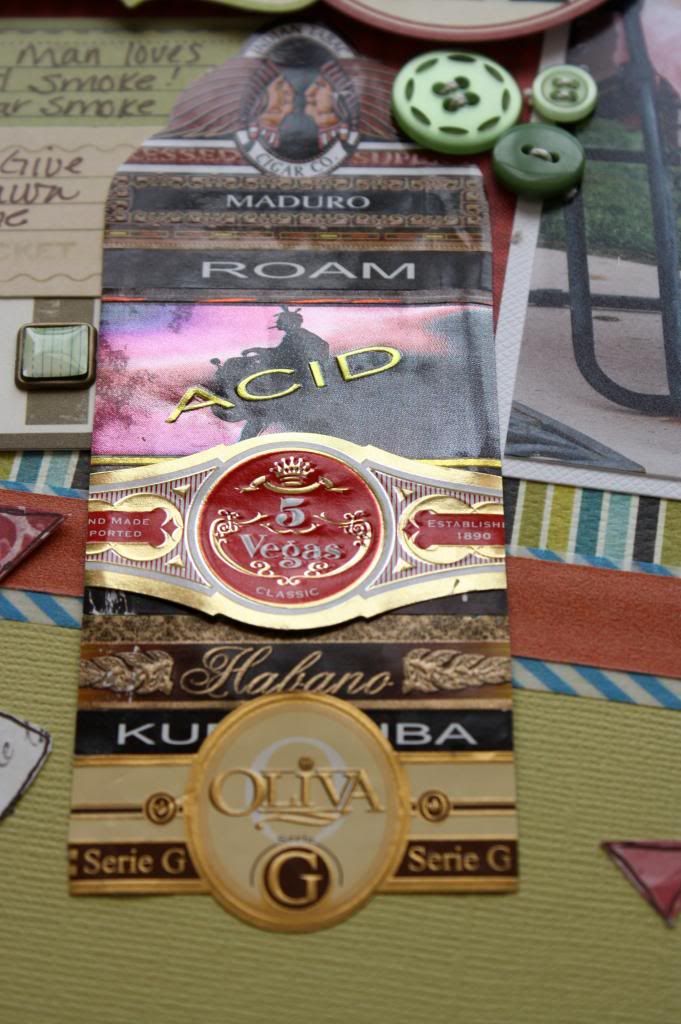 I took a green tag and covered it with cigar bands and cut them to size. Mr Gulley often receives gift cards to cigar stores for birthdays, anniversary's and Christmas. He loves to spend time in the walk in humidors just soaking up the flavors and smells (of course I think they quite stink!).
Thanks for visiting my blog today!!