This is layout #8 from my
Feb CKC Irish Soul kit
, this is also challenge #2 on the CKC blog to use speech bubbles.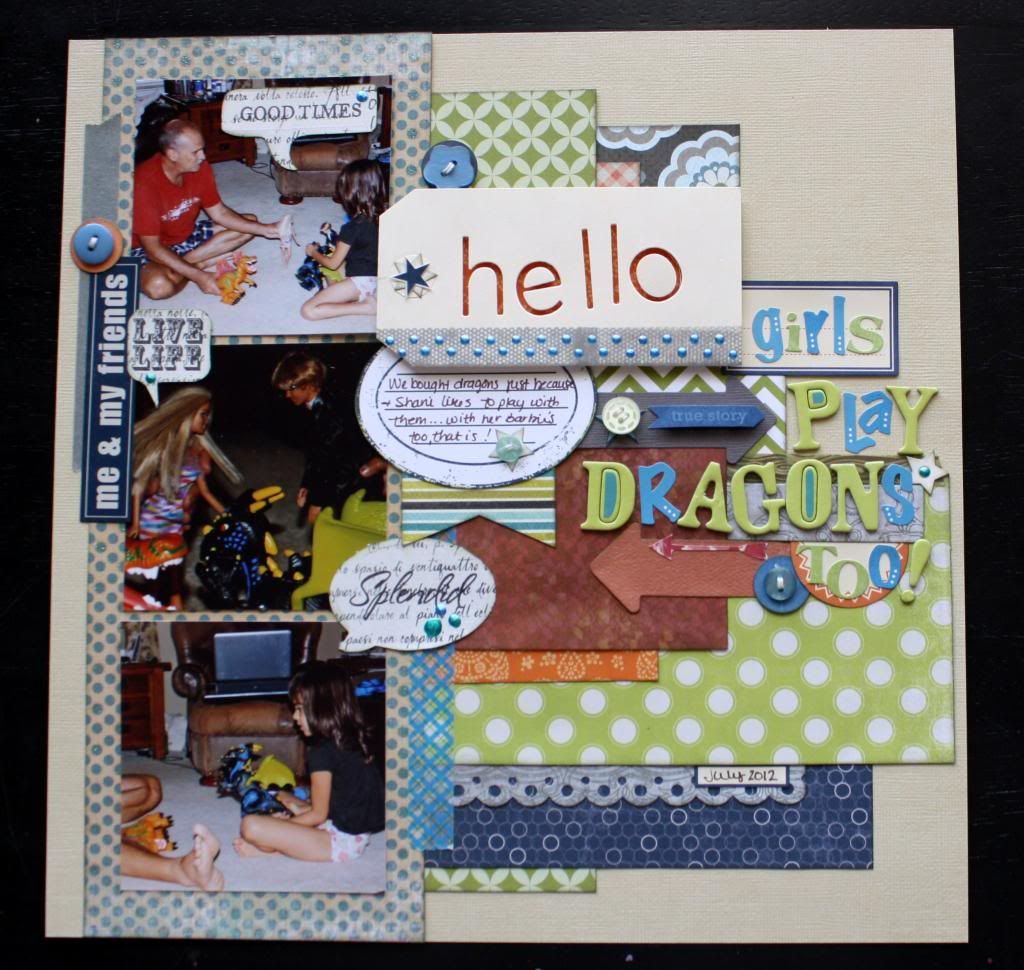 Initially I was inspired by a sketch from
Shimelle.com
but after scrolling down and seeing what guest designer Megan Klauer did I decided to lift her rendition of the sketch! But now, looking at both Shimelle's and Megan's I don't think my layout duplicated either one. LoL!! Love starting one way and ending up in a totally different direction but with the same feel.
I used my Quickutz Lifestyle cookie cutter alpha dies to cut out the word hello on this tag then stamped the bottom border and added the pearl paint.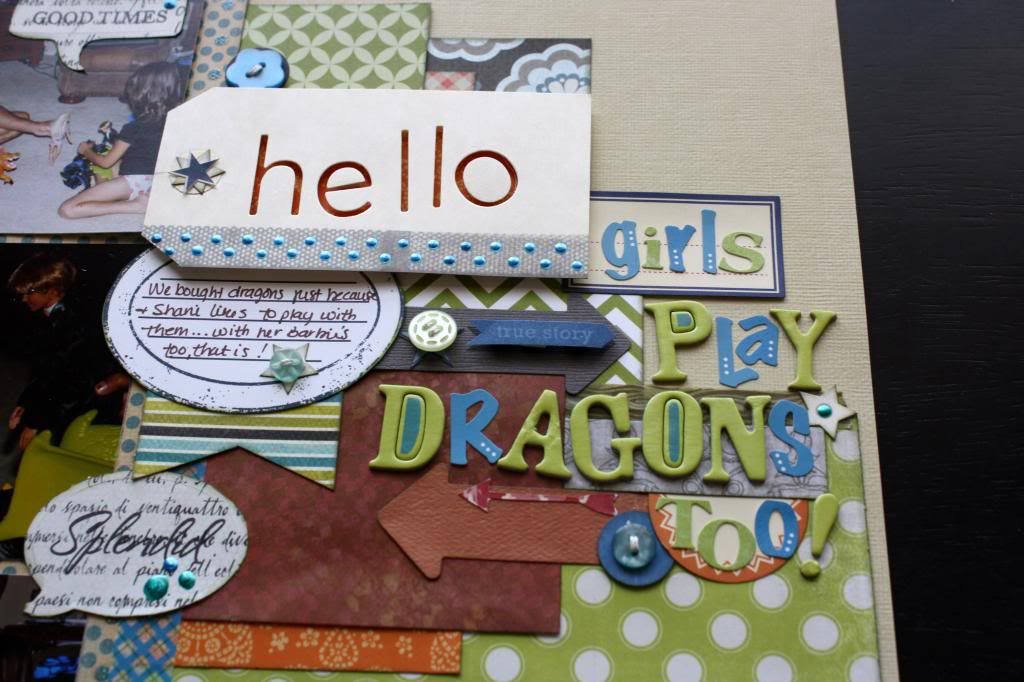 The entire title is "Hello... girls play dragons too!" I stamped the little arrow that says true story, added a variety of stickers and buttons to this cluster. I had to mix the letters to get my title since I had already used up so many letters.
I used washi tape, a border punch and added some pearl paint to the speech bubbles.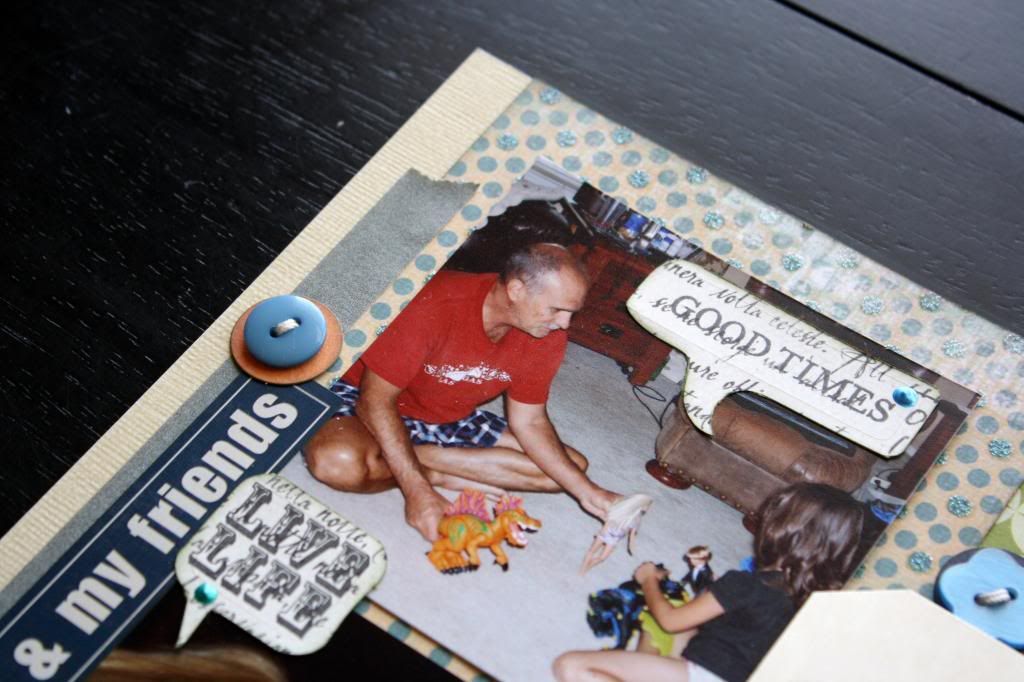 More stamped speech bubbles with pearl paint, another sticker down the side and under the button and another piece of washi tape along the edge.
Thanks for visiting my blog today!!