This layout is based on a sketch from
Sketch'n'Scrap.
I love this site! Even though I did this layout last August I didn't seem to have the time to upload it till now. That was the case with all my layouts from August, I will hopefully be getting them all uploaded in the near future! I actually made it using a
kit that I put together
for the Counterfeit Kit Challenge blog, but hey, I didn't even post a photo of that till last September. LoL!!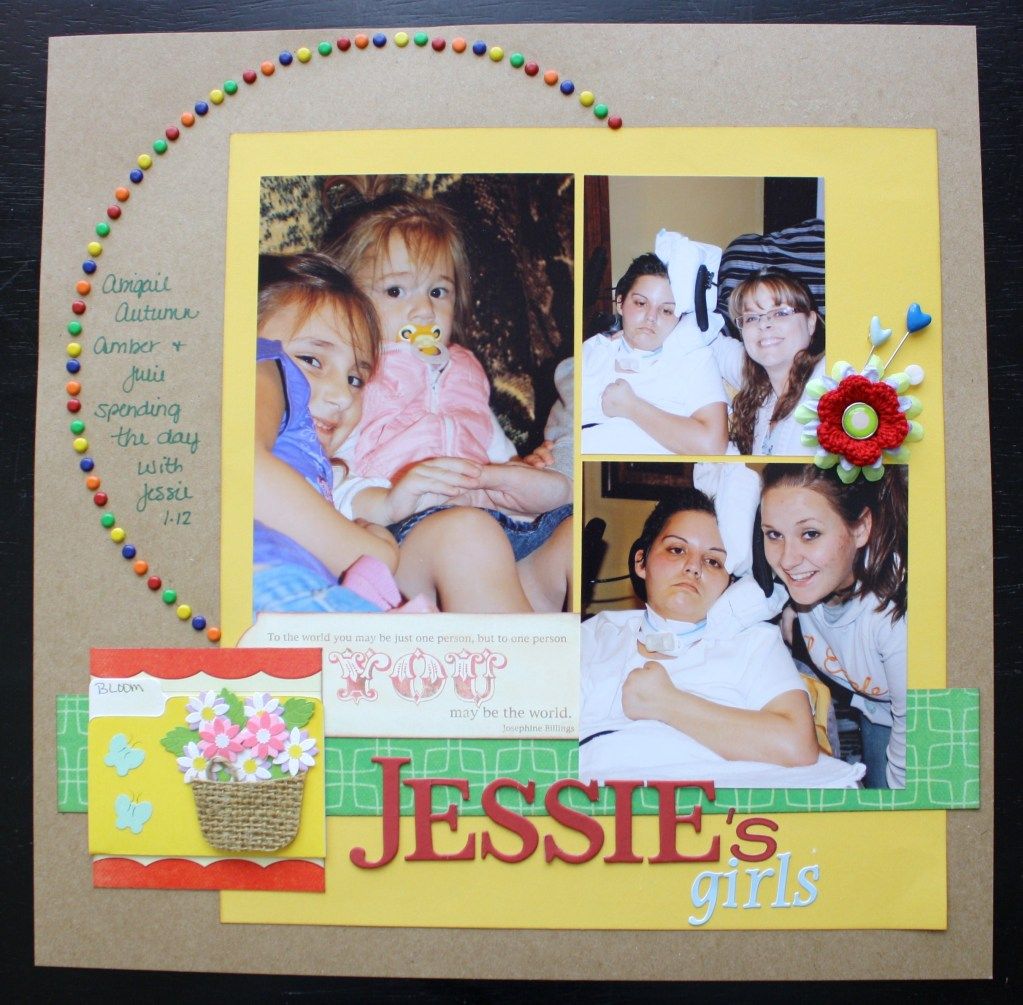 This layout is of my niece's best friend Jessie, she was in a horrible car accident in September 2011 and had a pretty severe head injury. We took my niece Amber's 2 girls out to see Jessie and her mom when I was there in January 2012.
I love that I was able to use 3 straight pins here, I didn't put many into that kit, but believe me I have tons of them that I bought years ago and still haven't made a dent in my stash of them.
I love mixing fonts!
I used one of the title tags "you" on this layout just for the phrase. I was also excited that I was finally able to use this little file folder embellishment that has been in my stash for years and years. I actually got it from a swap I was in, when I used to swap, at least 5 or 6 years ago.
The brads weren't in my kit but I thought they tied all the colors I used in the kit together.
Thanks for visiting my blog today!!