February CKC layout #1 from my
February CKC kit Irish Soul
...
This layout was inspired by the new blog called
About A Boy Challenge Blog
, the theme of the challenge was to introduce your boy or boys, whichever the case may be. I love the pops of orange on this layout!! I also used a sketch from
Page Maps
as well, it was for the fancy pants challenge last month. I actually got out my sewing machine on this layout as well which I hardly ever do but I have resolved to use it more.
The buttons are actually stickers from one of the CTMH sticker sheets and I just threaded floss through them.
I cut one of my orange paper scraps and my quickutz to cut out this large heart, all the word and phrase stickers are from one of the CTMH sticker sheets. I added 3 random brads to the top of the stitched circle.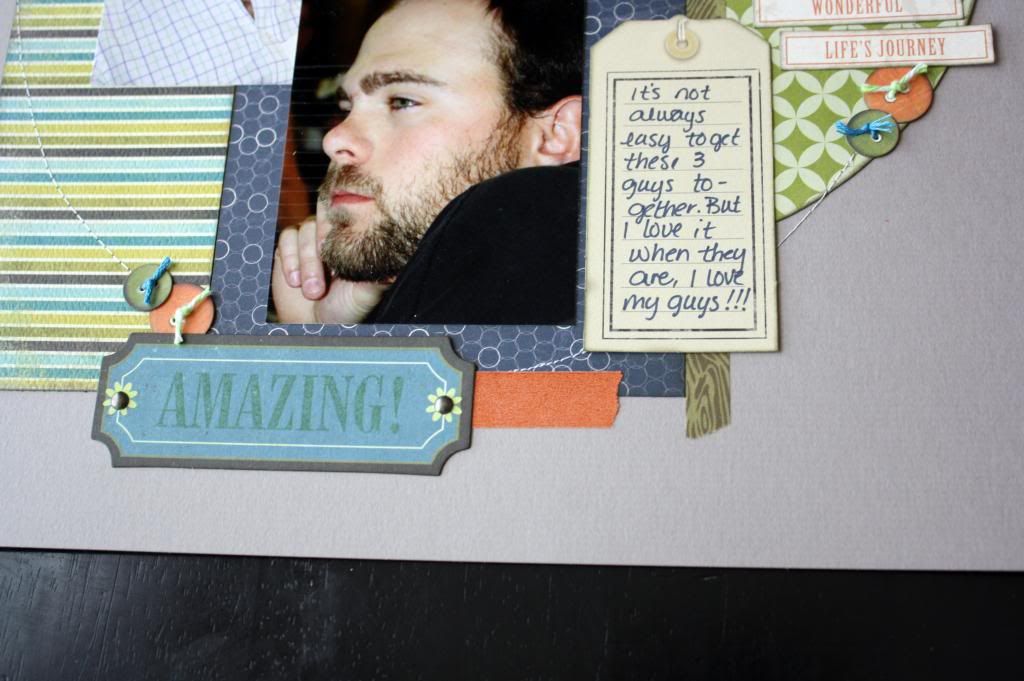 I used several pieces of orange washi tape and a long strip of wood grain washi tape down the edge of the blue paper and finally I stamped the word amazing on the little tag using CTMH stamp S1204 Are you...
I love how this layout turned out! I especially love all the colors from this months CKC kit!
Thanks for visiting my blog today!!!